Rumblings about actress Ashley Judd's potential political ambitions are sparking some unease among Democrats in Kentucky.
Recent speculation that Judd might mount a Democratic challenge against Senate Minority Leader Mitch McConnell (R-Ky.) has quickly led top Republicans to spin up the attack machine, and not all state Democrats are feeling inclined to come to her defense.
"If she runs, I think that it would be a catastrophe for a lot of downballot races in Kentucky," Jimmy Cauley, a Kentucky Democratic strategist, told Roll Call, adding that a number of state Democratic lawmakers had "significant worry about Ashley being on the ballot."
Roll Call breaks down their apprehension:
The crux of their worry is this: As a celebrity and strong supporter of President Barack Obama, Judd's position at the top of the ticket could nationalize state and local races. They see her losing the Senate contest -- an uphill climb for any Democrat -- and potentially poisoning the conservative brand of some state Democrats.
It's not the first sign that Kentucky Democrats are viewing a Judd challenge as unviable and possibly damaging to the party as it seeks to resist Republican gains in a state that leans red and most recently elected Rand Paul, a Tea Party icon, to the Senate.
In an interview with The Hill last month, Kentucky Democratic strategist Dale Emmons also poured cold water on the idea.
"There's some time for this to play out, but we don't need to waste a lot of time on a fantasy. We need a real candidate," he said.
None of this naysaying has deterred Rep. John Yarmuth (D-Ky.), who has been a vocal supporter of Judd's since she was first floated as a candidate. He again reaffirmed his confidence in Judd's wherewithal in an interview with Roll Call.
It's unclear which side of this argument Republicans stand on, but they've made it clear that they're not waiting around for Judd to make a decision before mounting an offensive. GOP strategist Karl Rove and his American Crossroads super PAC recently rolled out a web ad calling Judd an "Obama-following radical Hollywood liberal" who resides in Tennessee. Rove later said that it wouldn't be the group's last hit against Judd.
While Judd's candidacy remains purely hypothetical, McConnell and state Republicans appear to be trying to get a read on exactly how dangerous she might be. After an earlier poll conducted internally by McConnell's camp showed Judd within striking distance, a survey by a GOP group released Wednesday found McConnell up nine over the actress, 49 percent to 40 percent.
Before You Go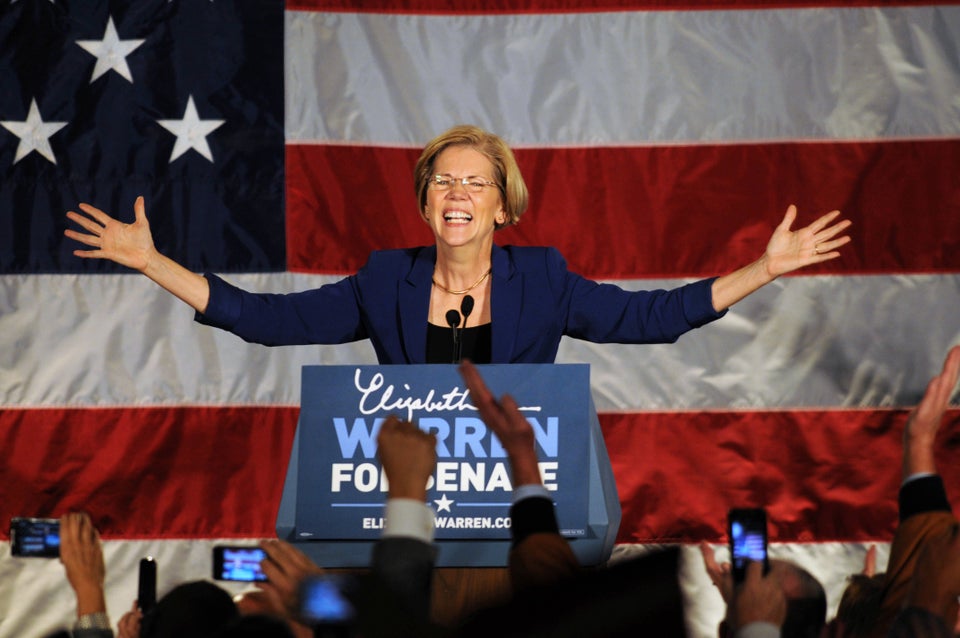 Women In The U.S. Senate
Popular in the Community