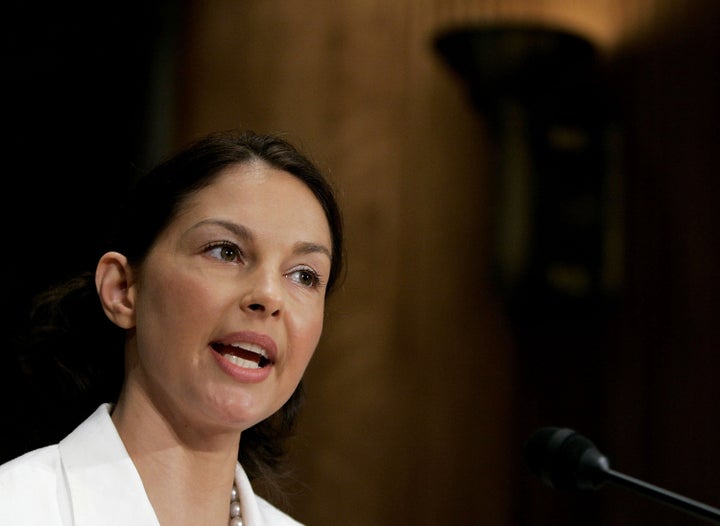 After weeks of denying speculation that she may run for the U.S. Senate, actress Ashley Judd publicly hinted on Friday her intention to run against Senate Minority Leader Mitch McConnell's (R-Ky.) seat in 2014, the Associated Press reported.
In a speech given at the American Counseling Association's annual conference in Cincinnati, Judd shared her experience battling depression and her dislike of being criticized when she first began to seek counseling. Judd then reportedly quipped that it was now ironic, since she was "about to get $40 million worth of [criticism]" -- a remark assumed to reference campaign attack ads.
Earlier this month, Judd discredited allegations that she was planning to announce her candidacy this spring, despite sources claiming that Judd would announce her bid for the Democratic nomination in early May.
"I am not sure who is saying this stuff, but it is not I!" Judd wrote to The Huffington Post. "I'd prefer as a fan of your journalism that you stay accurate and credible. We told everyone who called us yesterday these stories are fabrications."
During that same exchange, Judd did not respond when asked if she had decided to run against the five-term Republican senator.
"If she was running in New York or Massachusetts -- totally different story," Hannity said. "She's running in Kentucky. Kentucky elected Rand Paul, and she's not going to win."
The ad attempts to paint Judd as an "Obama-following radical Hollywood liberal" and slams Judd for calling Tennessee -- and not Kentucky, where Judd grew up -- home.
In February, Judd told attendees at a private dinner that she was capable of handling attacks from McConnell and other members of the GOP, reportedly stating, "I have been raped twice, so I think I can handle Mitch McConnell."