WASHINGTON -- Former Sen. Wendell H. Ford is 88 years old, but still in full possession not only of his faculties but also of his role as the godfather of the Democratic Party in Kentucky. His conversation earlier this year with Ashley Judd may, in the end, have helped change the actress's mind about running for the U.S. Senate in 2014.
Judd had told at least three political allies in Kentucky that she was planning to run, The Huffington Post reported earlier this month. After that story appeared, she issued no denial. In fact, Judd's spokesperson claimed that she was receiving steady expressions of support from voters.
But Judd had also discussed with Ford, the state's former governor, her fast-developing plan to seek the Democratic nomination to oppose incumbent Republican Sen. Mitch McConnell.
"She asked me what I thought and I told her," Ford said.
Ford, who is revered by Democrats, was friendly but noncommittal. And remained so.
In the weeks after that chat, he had little to say publicly. Privately, others in the party expressed doubt and opposition, on the theory that Judd was too liberal, too "anti-coal" and too Hollywood, and that she had not lived in the state for many years despite her loyalty to University of Kentucky basketball.
If Judd was going to make a go of it, she needed the blessing of at least a few of the higher-ups in the state's Democratic establishment. She didn't get the Godfather, and she didn't get any of the other party elders outside Louisville who could have helped her avoid a killingly divisive primary in May 2014.
Her champions, including Democratic Rep. John Yarmuth of Louisville, thought that Judd's entrance into the race would "clear the field," but there were too many indications that in fact would not have been the case.
Although former President Bill Clinton was publicly neutral, his decision to meet with and counsel a Judd rival, 34-year-old Kentucky Secretary of State Alison Lundergan Grimes, in Owensboro earlier this month had an impact. The assumption, at first disputed by Clinton allies, was that he was backing Grimes. News of the meeting, first reported by HuffPost, together with the lack of support for Judd from current and past Kentucky leaders -- including incumbent Gov. Steve Beshear -- showed that Judd would have had to attempt a hostile takeover of the party.
And it has since become clear that the Clintons are backing Grimes. Now the Kentucky party establishment will follow suit. (Bill Clinton won the state twice, and no Democratic presidential nominee has won the state since.)
Although Judd had the backing of Louisville-based supporters of Barack Obama, led by former Obama finance chief Matthew Barzun, the president's advisers in Washington were openly hostile to the idea of her candidacy. That circle, including former Obama top adviser David Plouffe, worried not only that Judd was too liberal and inexperienced for Kentucky, but that Republicans would use her candidacy and Hollywood background to attack Democratic Senate candidates running in other red states.
Her allies were able to find some local support for her opposition to the "mountaintop removal" technique of strip mining, but support for the method is still seen as a symbol of solidarity with the Appalachian coal industry. Judd would have been fighting a rearguard political action in Eastern Kentucky coalfields, a poor area that otherwise might be open to her populist message.
Judd knew all of this, but was going ahead anyway. One of her closest political advisers had described her two weeks ago as "95 percent," adding that only the timing of her declaration of candidacy was yet to be decided. She would have been well financed, would have dominated "free media" and would have made an out-of-the-box foe for the methodic assaults of five-term incumbent McConnell.
Family considerations -- not involving other famous Judds -- may have played into her change of heart, according to one close adviser. (Ashley Judd herself, reached via email, declined to comment to The Huffington Post.)
According to Yarmuth, Judd was undecided as of Monday night, at first telling him that she was out and then emailing him two hours later to say that she was reconsidering, again.
In the end, he said, "I got the sense that she felt she needed to establish deeper roots in the state. I think she has already bought a house in Kentucky, and I definitely got the feeling that she wants to run, but isn't quite ready."
If she does want to run -- say against Sen. Rand Paul (R-Ky.) in 2016 -- Judd will need to win over the Wendell Fords of the world first.
In other words, she'll have to read for the part.
Before You Go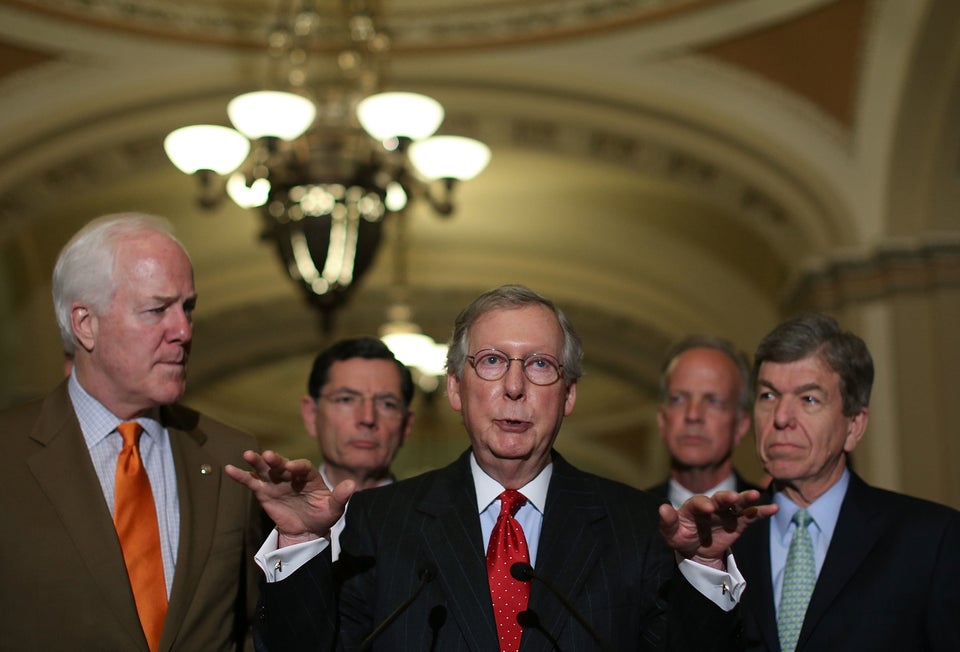 The Strongest Conservatives In Congress
Popular in the Community