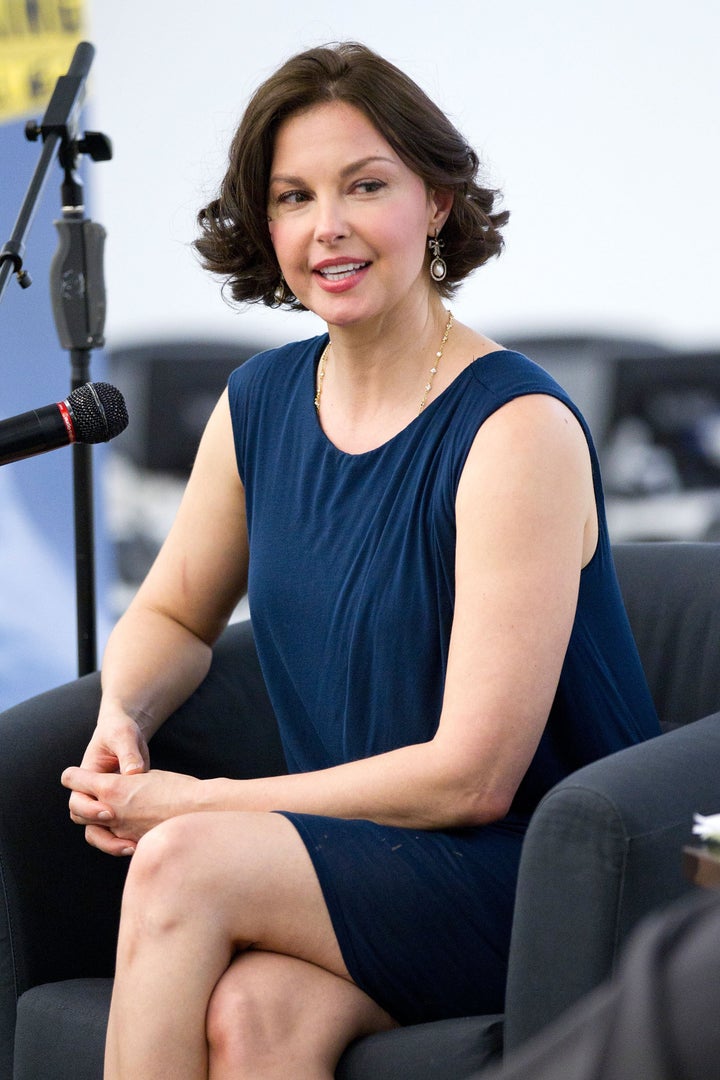 Unsurprisingly, many news and gossip outlets speculated that the "Missing" star had undergone plastic surgery of some kind, although her rep quickly confirmed that she was simply battling a "serious sinus infection and flu."
That didn't stop the chatter in its tracks, however, prompting Judd to speak for herself on the matter. The star, who turns 44 next week, penned an op-ed in The Daily Beast criticizing all the media scrutiny, aimed at her and other women:
We are described and detailed, our faces and bodies analyzed and picked apart, our worth ascertained and ascribed based on the reduction of personhood to simple physical objectification.
With her willingness to talk back (and moreover, write back), Ashley joins the list of celebrities who have defended themselves in the media against excessive body scrutiny. Opening up to Self, Kelly Clarkson said, "When people talk about my weight, I'm like, 'You seem to have a problem with it; I don't. I'm fine!'" She added, speaking to People, "Of course celebrities have cellulite! We're not fem-bots!"
Christina Aguilera has also opened up about all the scrutiny pointed her way. "You can never be too much of anything. You can never be too prefect, too thin, too curvy, too voluptuous, this, that. I've been on all sides of the spectrum... [Every] female in this business at one time or another has had criticism," she said earlier this year. Jessica Simpson, too, has sounded off on how comfortable she is with her body, despite how uncomfortable it seems to make some media outlets.
Patriarchy is a system in which both women and men participate. It privileges, inter alia, the interests of boys and men over the bodily integrity, autonomy, and dignity of girls and women.

[...]

This abnormal obsession with women's faces and bodies has become so normal that we (I include myself at times -- I absolutely fall for it still) have internalized patriarchy almost seamlessly. We are unable at times to identify ourselves as our own denigrating abusers, or as abusing other girls and women.
Judd's article argues that the media dialogue puts women's bodies at the center for speculation, insult and ridicule and that the conversation we, as a culture, have about both women and men's bodies must change.
Related