Actress and liberal activist Ashley Judd continued to field questions about a prospective Kentucky Senate run over the weekend, telling reporters that she still hadn't made up her mind about jumping into politics.
"I am incredibly honored and frankly overwhelmed by the outpouring of support -- that the people of Kentucky are interested in having me represent them is the greatest honor of my life so far, and I am certainly taking a close look at it," Judd, a current resident of Tennessee, said Saturday before attending The Kentucky Society of Washington's Bluegrass Ball in Washington, D.C.
Admitting that she was "taking a close look" at challenging Senate Minority Leader Mitch McConnell (R-Ky.), Judd declared that "the people of Kentucky need a fighter."
Judd, a Kentucky native and vocal Democrat who has supported President Barack Obama in his two presidential campaigns, has reportedly been mulling the prospect of challenging McConnell, a political powerhouse in Kentucky. The stirrings led to preliminary polling on Judd's potential candidacy -- by both Democratic and Republican-aligned firms -- which showed Judd within four points of McConnell.

But a deeper look at the survey by the Republican pollster showed support for Judd plummeting when respondents were provided with details about the actress, such as her outspoken views against certain forms of coal extraction and current residence in Tennessee, which she represented as a delegate at last year's Democratic National Convention. HuffPost's Jason Linkins also reported last month that Judd's liberal politics could be a tough sell in the Bluegrass State, which last sent Rand Paul, son of libertarian-leaning former Rep. Ron Paul (R-Texas), to the Senate.
Judd's calculations hadn't changed as of Sunday morning.
"I've traveled all over the world," she told Roll Call after attending a brunch for EMILY's List, a group dedicated to getting pro-choice Democratic women elected to office. "There are no people that have captured my heart, and that I am more dedicated to, than the people of Kentucky."
With that said, Judd clarified that she was not ready to do anything more than "hedge" on the prospect of mounting a Senate campaign.
Before You Go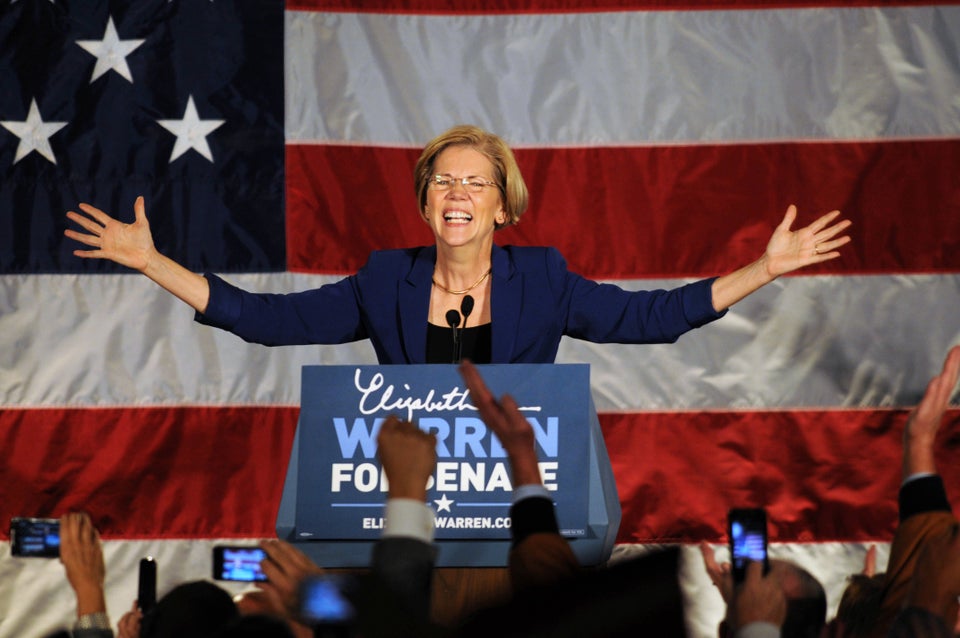 Women In The U.S. Senate
Popular in the Community