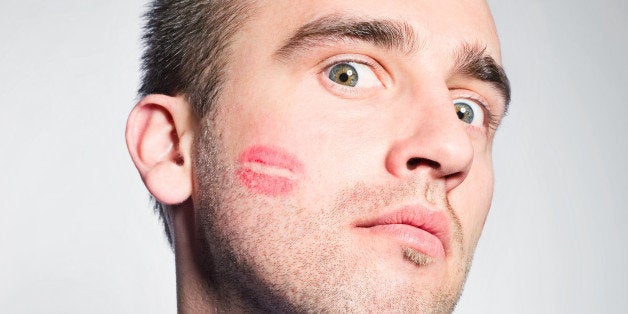 It's been a couple of weeks since the data on the affair-inducing site Ashley Madison was dumped. Since then, millions of user's profiles and couple's prenups have been analyzed and reconsidered. And at the expense of marriages, there's been some great insight as to the archetype of a cheater. With a business all about breaking up and moving on, we thought we knew a lot about it already. Turns out, we were freshman on the cheating field! Like, there were only three zip codes in the whole U.S. that were not used... Of course, these belonging to the three most indigenous and unpopulated regions of our country. For the most part, cheating is a universal notion. Where there are humans and Internet connection, there were Ashley Madison accounts created. Here's a look at some of the highest and lowest cheating populations worldwide.
Congrats, Sao Paolo! You've won the award for the most Ashley Madison accounts created in one city! You kind of have to cut them some slack, though. They are in fact the largest city in the Western hemisphere. Plus, there was this lawsuit filed against the company from an ex-employee who said she was hired to create 1,000 fake Portuguese accounts to attract Brazilian men to the site.
The state dubbed "The Most Unfaithful State in America," Alabama spent the most dollars on Ashley Madison per capita. I mean, what else is there to spend your dollars on in Alabama? Is there even a Target?
This country has the highest amount of Ashley Madison accounts by the share of the population. 6.3 percent of Canadians had an Ashley Madison account. In London, Canada 10.5 percent of the population had an account! So, out of the 30 people in your office, three are going to be signed up for an extramarital affair. I hypothesize it's due to the fact these citizens are too polite; they'd rather cheat on their spouse through some sketchy website than ask for a divorce.
San Francisco, California
You'd think with all the liberation going on in this city, it wouldn't be on the low end of the spectrum, but it is. Out of 22 U.S. cities analyzed by the site, San Francisco had the smallest share of the population as members, with only 0.7 percent.
If you want a happy marriage, move to West Virginia? This state spent the least amount of dollars on the site, research shows. This state does have the oldest population by state, so perhaps the site is just not very user-friendly and a little complicated for the less tech-savvy out there?
Calling all HuffPost superfans!
Sign up for membership to become a founding member and help shape HuffPost's next chapter