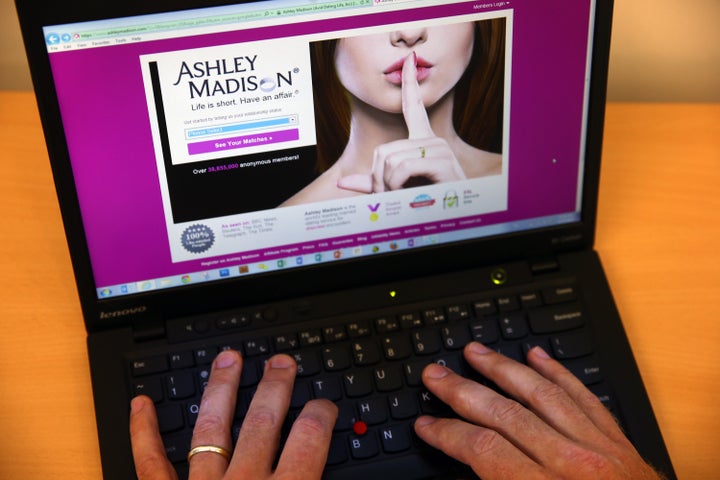 NEW YORK -- Divorce attorneys are bracing for a surge of new clients after the release Tuesday night of data stolen from the infidelity dating site Ashley Madison.
Hours after the hackers posted a trove of names, addresses, partial credit card numbers and email addresses of many of the site's nearly 39 million users, law firms, like Manhattan-based divorce firm Yaniv & Associates, said they were already experiencing an influx of calls from potential clients.
"The attorneys are unavailable because there are so many people calling right now," an employee who answered the phone told The Huffington Post on Wednesday morning. "You'll have to call back later."
Ashley Madison, which is owned by Toronto-based Avid Life Media, confirmed last month that data was swiped from its servers after the hackers threatened to post the stolen information online. The hacker group, which called itself The Impact Team, vowed to publish personal information on the "cheating dirtbags" who use Ashley Madison and "deserve no such discretion" unless the site got shut down. The hackers also criticized the company for charging users $19 to delete their data from the site, claiming it didn't fully wipe user data.
On Wednesday morning, the magenta-colored site remained up, inviting new users to join its millions of "anonymous members" with an airbrushed image of a woman, her eyes hidden and finger pressed to her lips in a nonverbal shush. She has a gold wedding band on her ring finger. Below her are two badges promising security and a third insisting the site is "100% discreet."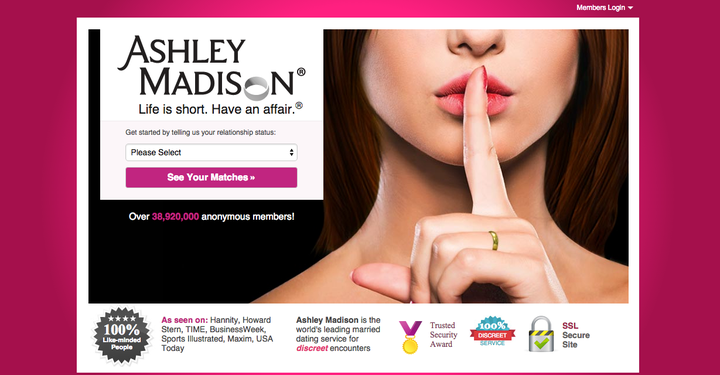 Avid Life Media said on Tuesday that it was working with Canadian authorities and the FBI to uncover who is behind the hack.
"This event is not an act of hacktivism, it is an act of criminality. It is an illegal action against the individual members of AshleyMadison.com, as well as any freethinking people who choose to engage in fully lawful online activities," the company said in a statement. "The criminal, or criminals, involved in this act have appointed themselves as the moral judge, juror, and executioner, seeing fit to impose a personal notion of virtue on all of society. We will not sit idly by and allow these thieves to force their personal ideology on citizens around the world."
That won't stop suspicious spouses from scouring the data for their partners' names and information though. One attorney described the expected wave of spurned spouses as "the tsunami."
"With this release of data, every curious spouse in America is going to check to see if their partner is on this list," said Susan M. Moss, a partner at the New York firm Chemtob Moss & Forman. "This will lead to an influx of more divorces -- or at the very least some very difficult conversations."
One lawyer predicted that law firms won't be the only ones seeing an uptick in business.
"I think therapists are probably getting bombarded first," said Jacqueline Newman, a managing partner at Berkman Bottger Newman & Rodd. "I'm sure it will trickle down."
Still, she said, some of the clients she expects to speak with in the coming days won't necessarily end up getting divorced.
"There's definitely going to be a lot of people calling me in and wanting to quote-unquote know their rights," Newman said. "Whether they end up divorced, time will tell. But we'll definitely be getting a lot of phone calls."
Related
Popular in the Community