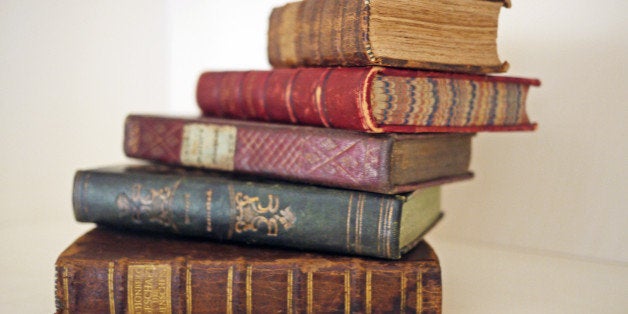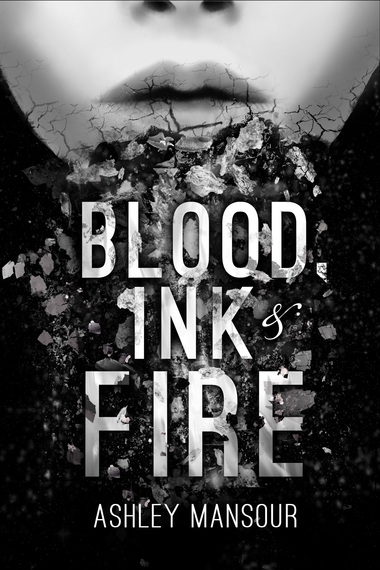 Writers tend to feel inspired by writers that are both from their own time and before them. When a reader picks up Ashley Mansour's debut novel, Blood, Ink & Fire, it's easy to spot similarities to Ray Bradbury's Fahrenheit 451. But make no mistake, Mansour has proven how different and unique her writing style is and kicked off her first series of books with a gripping story about what a world is like without books.
The main character of the story, Noelle Hartley, sees words rather than images in the stream that Verity provides. Because reading and books are forbidden in Fell, Noelle keeps her growing curiosity about words a secret. However, on one night, she discovers the Nine of the Rising, an underground society of book lovers. Joining the Risers and a boy named Ledger, Noelle sets out to be the individual that helps bring books back into the world.
Mansour points out that although Blood, Ink & Fire sounds like it was inspired by Bradbury's work, it really began to formulate in her head when she was working in the archives of books during graduate school. She explains that the archives really drove her to think about how important books were to the world. In terms of planning a book (especially since she is a debut author), she says, "I like a roadmap. I sort of follow a Stephen King method when it comes to writing." She also mentions that despite being in screenwriting, she'd always wanted to write novels. "The transition felt natural," she explains.
"I worked with Alex [Pettyfer] a lot on screenwriting, so I sent him my manuscript for the book and asked him if he would read it. His reaction was so positive and he loved it, so I asked him if he would want to publish it himself since he loved it that much," Ashley says, when asked about how Alex Pettyfer was involved in the process.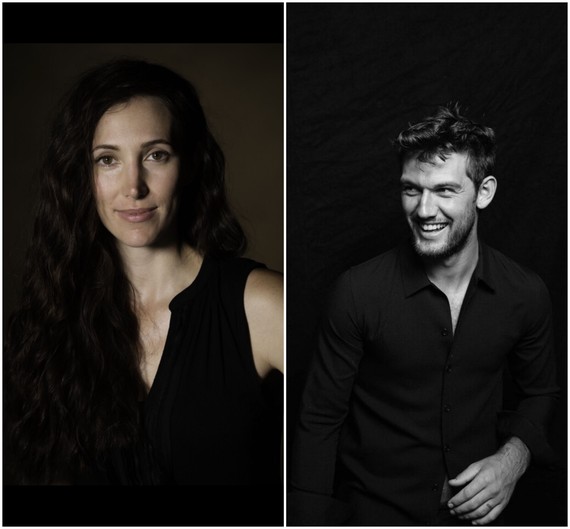 Pettyfer, a widely known actor, is the founder of Upturn Productions. He enjoys producing his own content; when Mansour approached him with her manuscript and mentioned publication, he decided to branch off with his company and begin Upturn Publishing.
"Upturn is about bringing things up from the ground. It also has a personal meaning. I think it's mostly about finding products and bringing them to fruition." --Alex Pettyfer
Blood, Ink & Fire is Upturn Publishing's first novel. It takes place in the United Vales of Fell, with an artificial intelligence called Verity providing education and information to all of Fell's citizens.
"The United Vales of Fell is definitely the future of the United States I was imagining in the book." --Ashley Mansour
When asked if she related to any of the characters in the book, Ashley replied that she found similarities between herself and Noelle. "She was close to her grandfather, just like I was," she muses. "I also think I relate to Rosalind. She's a go-getter." Alex, with a grin, says, "I can't say, yet! But when you read the book, you'll definitely see two that I relate to the most. But I can't tell you yet."
"I think you tend to put a little bit of yourself into the characters you write." --Ashley Mansour
While Ashley works on the series for Blood, Ink & Fire, Alex is waiting for the release of his new film, Elvis and Nixon. The multifaceted talent explains that he would love to write a book, but acknowledges the difficulty because of time constraints. "It's definitely something I would like to do in the future," he adds.
Blood, Ink & Fire was released on December 1, 2015.
More on Ashley and Alex:
Alex's favorite book is The Alchemyst, while Ashley enjoys anything by Shakespeare
Alex, on what books mean to him: "There's a certain feeling you get when you enter a book or even a library. There's so much adventure and that sense of escapism is great."
Alex and Ashley, on what they think would happen if books didn't exist: "There would just be a vacuum of culture."
REAL LIFE. REAL NEWS. REAL VOICES.
Help us tell more of the stories that matter from voices that too often remain unheard.