Thankfully, MK + A heard our pleas, and this weekend they got dressed like it was 1999. Mary-Kate Olsen was spotted at LAX on Friday wearing a black jacket, skinny black pants and understated black loafers, accessorizing with a black leather bag and oversized black sunglasses.
On Saturday, Ashley was at LAX wearing essentially the same exact thing.
We're not sure the twins planned it, of course, but it makes us nostalgic nonetheless. Might this mark a return to the matching wardrobes of yore? Say yes, Olsen gals. Please say yes.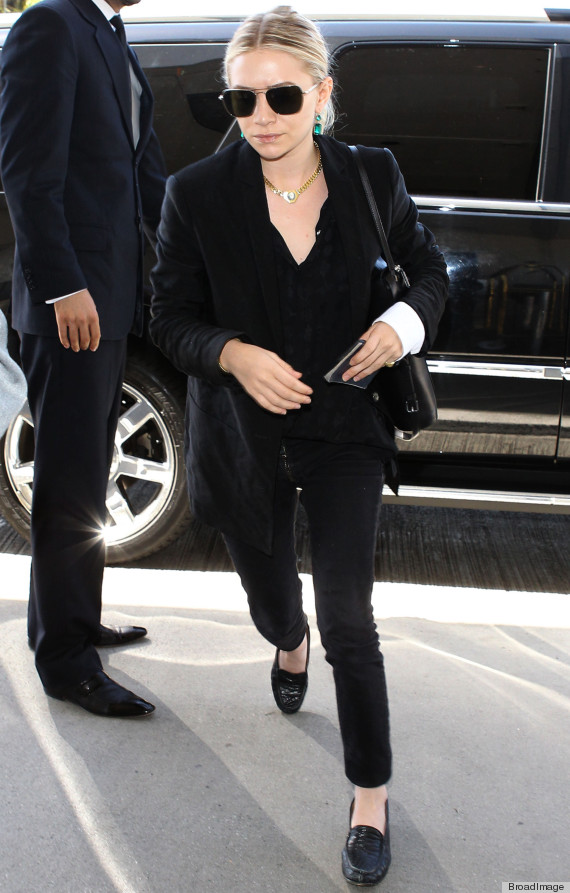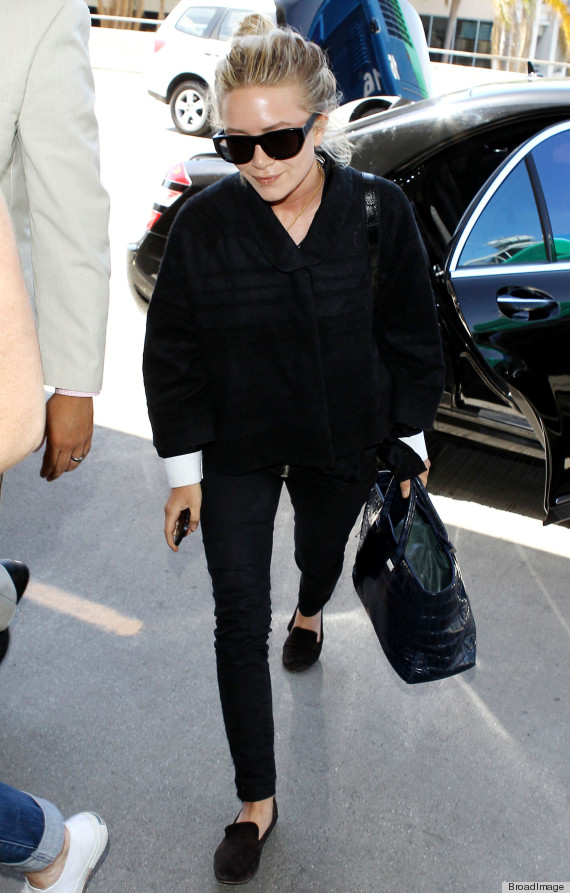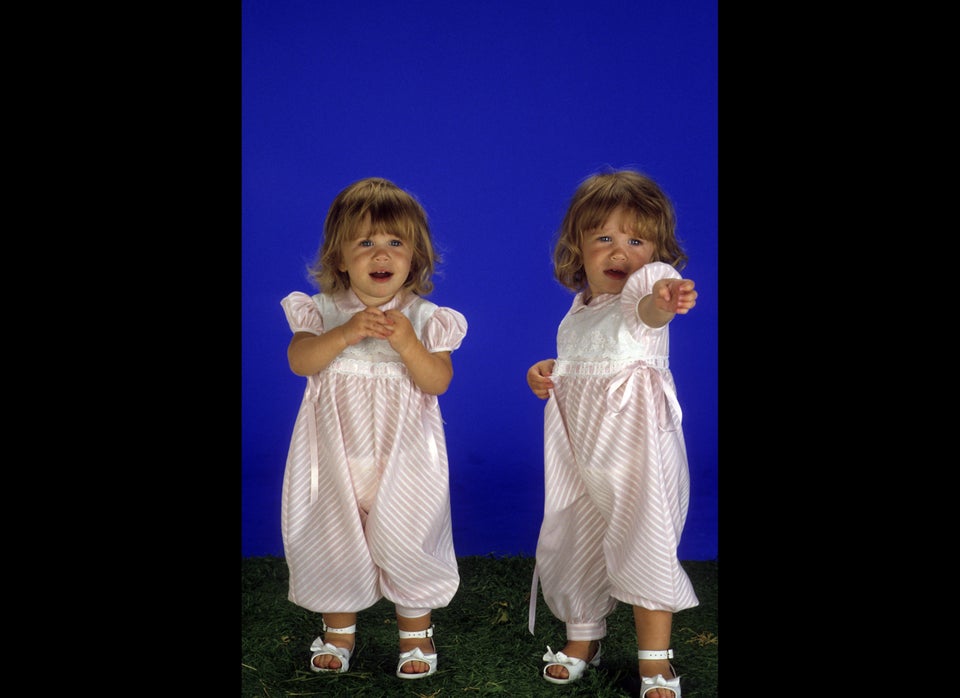 The Art Of Matching With The Olsen Twins