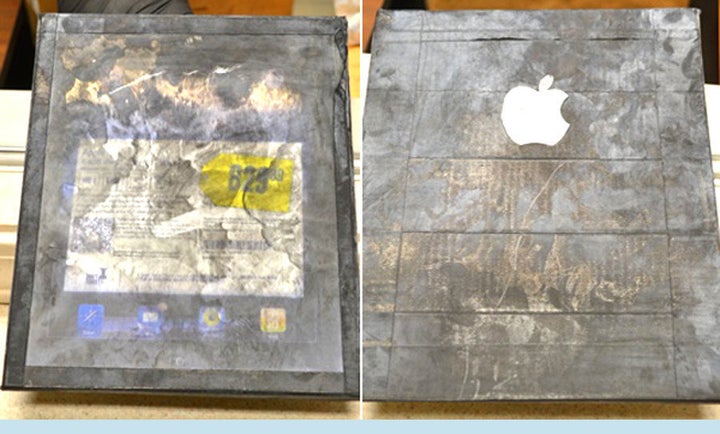 There's plenty of cheap iPad scams out there, but two con artists in South Carolina really added some flair to their fraud.
Ashley McDowell, a 22-year-old South Carolina woman, found herself holding a creatively decorated piece of wood (seen above) after scammers took her for $180, claiming they were selling her a bargain-rate iPad, according to The Smoking Gun. Police are currently looking for the suspects, who were initially trying to get $300 from McDowell. (The actual minimum retail price of an iPad is $499.)
According to the police report, two men approached McDowell in the parking lot of a McDonald's with the deal, claiming they bought the iPads in bulk. The supposed iPad sold to McDowell was packaged in a FedEx box, not the standard Apple packaging, according to CBS.
McDowell learned she was ripped off when she opened the package on her way home in her car.
The suspects behind the rip-off were driving a Chevy Impala with no rims, reads the officer's report. One of the suspects was described as having a gold tooth.
Earlier this year, CNN reported on a separate Best Buy incident, in which a customer bought a fake iPad that looked real at first glance and came packaged in a seemingly genuine iPad box. Check out the video (below) for details from that report.
Related
Popular in the Community