One Elyria, Ohio, mother is extremely upset about the message she received recently from her son's kindergarten teacher.
"He has no common sense," the teacher -- who has not been identified -- said in the recording. "He was 7 in May, and he's the biggest baby in my group. She still probably wipes his butt."
Moore says she has enrolled her son in a new school. "He's afraid," she told WOIO. "He does not want to go back to her [the teacher]."
In response to the incident, the director of communications for Elyria City Schools released the following statement, per the Daily News:
Her actions certainly don't represent the district's philosophy or the partnerships we have with our parents. We know that individuals can become frustrated but there is no excuse for what occurred and the comments this teacher made.
Superintendent Paul Rigda also told the outlet: "This certainly isn't how we expect our teachers to behave. ... At the same time we understand that they are human. They do have their emotions and opinions and they can vent at the end of the year. I get it, but she crossed a line."
"Not everyone is going to love your child as much as you do. This woman is entitled to her opinion, she was just really careless about expressing it. And yes, she's a jerk for talking about a seven-year-old like that, but I doubt she's the first teacher to ever complain to a colleague about a student. I'm assuming she was talking to a confidante and thought those words would die in that room," wrote Maria Guido.
Related
Before You Go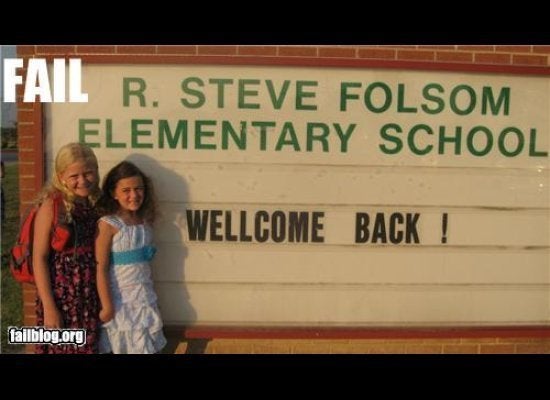 Back To School FAILS