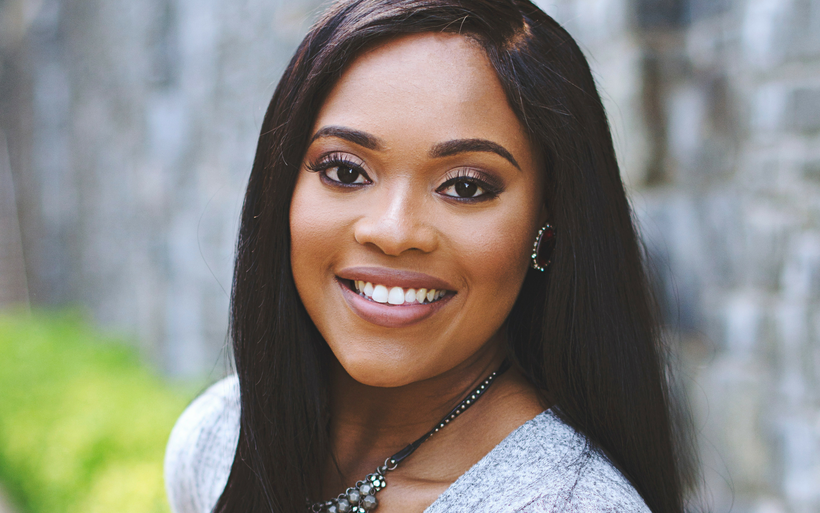 Ashley N. Johnson is the CEO of ANJPR Consulting, LLC, based in the Washington, D.C. metropolitan area. ANJPR Consulting was founded in 2011 during her college years at Howard University.
"At Howard, I provided freelance services to local businesses and organizations," says Johnson. "In 2016, ANJPR Consulting was rebranded and certified as a small business. Our firm provides services to entertainment and lifestyle companies, and non-profit organizations. We provide media relations, social media marketing, brand strategy and management, creative design, event production planning and management, talent booking, preparation of media and marketing materials, wardrobe styling, and professional photo shoots."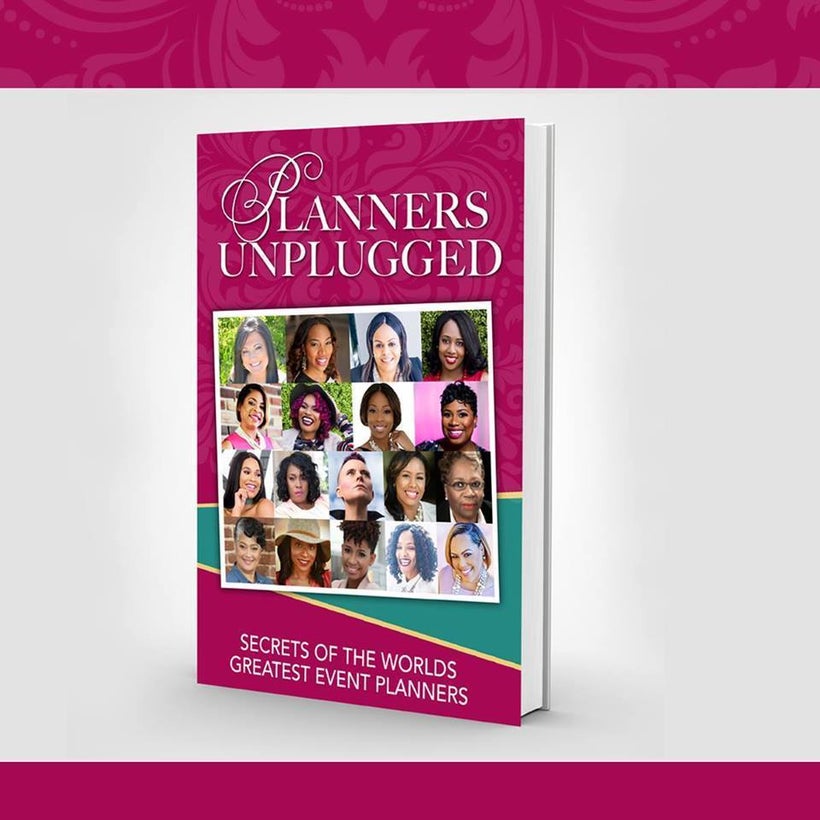 A multicultural marketing and communications consultant, Johnson is a contributor to Planners Unplugged: Secrets of the Worlds Greatest Event Planners, (JMosley Publishing), scheduled for release on Saturday, December 9, 2017.
Planners Unplugged is an exciting new addition to the event planning world where eighteen of the top female event planners have joined to produce an in-depth and behind-the-scenes look of the not-so-glamourous side of event planning. Contributors share their stories of trials, tribulations, obstacles, and hardships and how they were able to emerge and transform themselves into successful entrepreneurs.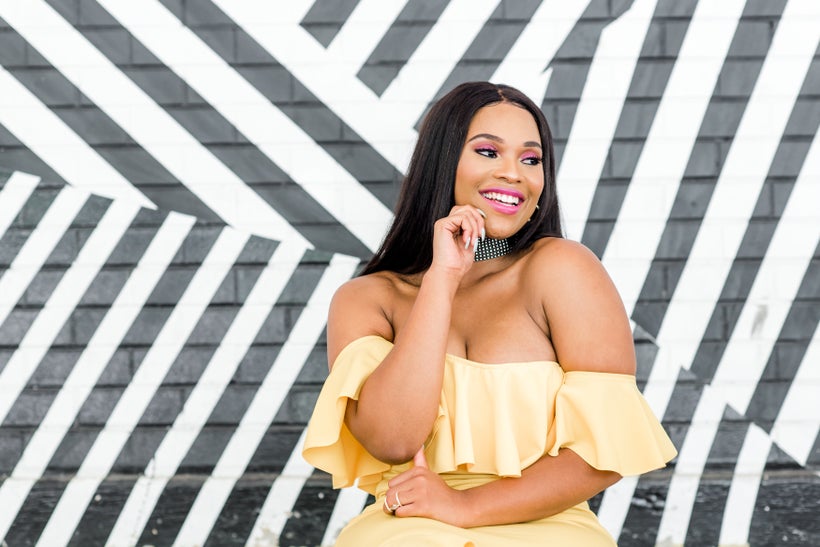 "In 'Planners Unplugged' these women have gone where no other event planners have gone before," says Johnson. "The stories of these women encourage and educate not only current and future event planners but women all over the world who dare to dream and to live without hiding or being judged."
"In my chapter, 'A Millennial Who Turned Nos to Yesses as Miss CEO,' I share my journey on how I started my business when there were little to no job opportunities available after graduating from college," she continues. "My story describes the tough lessons I learned and how building a team and working collaboratively with seasoned professionals have been instrumental in my success as a young professional."
In May 2017, Johnson received her Master's degree in Public Relations and Corporate Communications from Georgetown University.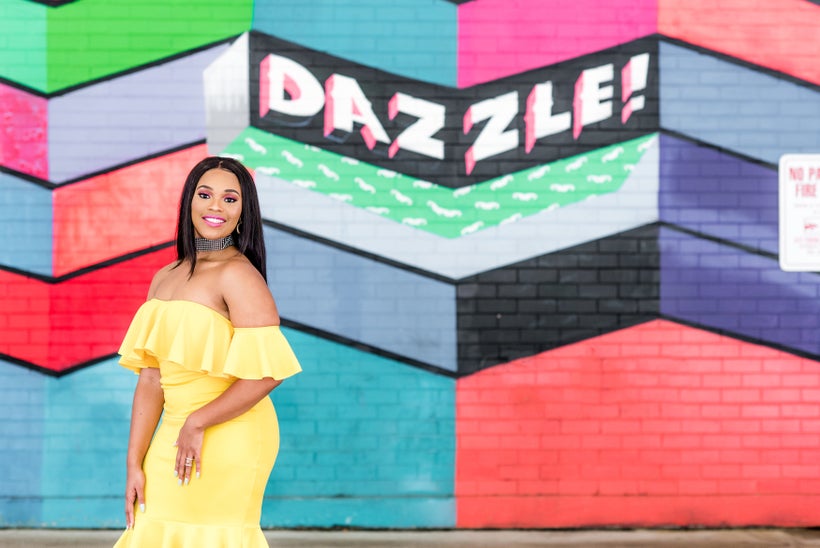 Gwendolyn Quinn: How was it growing up in Stafford, Virginia? Tell us about that experience?
Ashley N. Johnson: I grew up as a military child and was raised in the same suburb from middle school to high school. At seven years old, my father was stationed in the Marshall Islands, Kwajalein Atoll for two years [2000-2002]. The population was no more than 10,000 people, with a small percentage of African-Americans.
While on Marshall Islands, I learned how to ride my bike and swim for the first time. I watched the ocean with my feet in the sand. Looking back, it was also the first time I experienced being the only black girl. It was difficult to fit in when most of the people weren't accustomed to seeing an African American family living successfully in a commander role in the military. Years later, my father decided to retire and settle in Stafford, Virginia when his command was completed.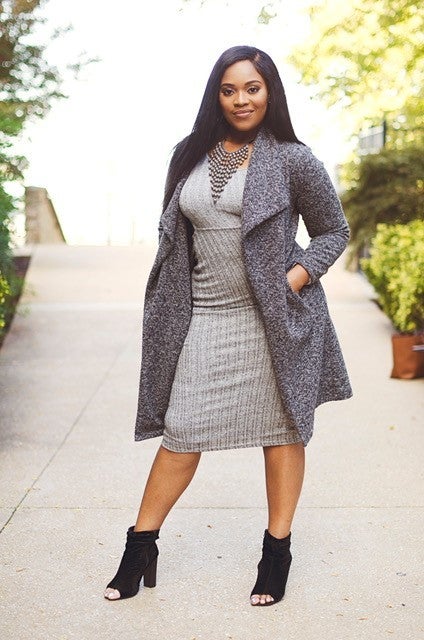 Once we moved to Stafford, I was able to build lifelong friends. I was active at my home church, First Mount Zion Baptist Church in Dumfries, Virginia and grew up in the church choir. I was active in the community and was a member of Top Teens of America, Incorporated, in the Prince William County Chapter.
In school, I was active in extracurricular activities and sports. For four years, I was a cheerleader in high school and was a member of the Future Business Leaders of America. In my senior year of high school [2011], I was blessed with an opportunity to be a part of the Disney Dreamers Academy with Steve Harvey. One hundred students were selected from an essay contest to be motivated to seek out dreams. My involvement in the Dreamers Academy is what sparked my motivation to be a publicist and start my own business.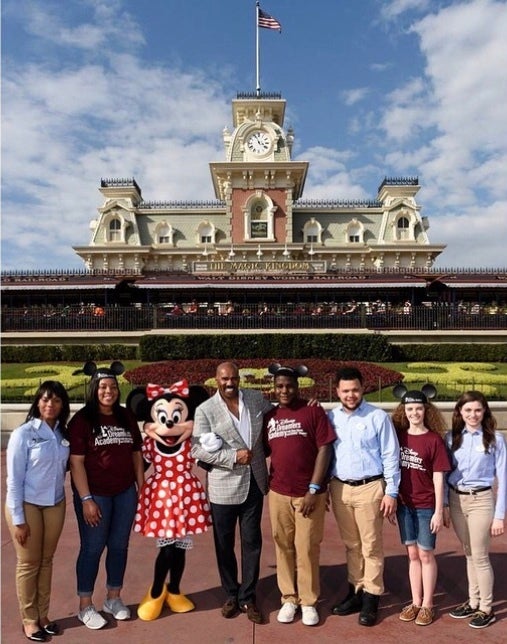 GQ: When did you become interested in publicity/public relations?
ANJ: I've always been interested in journalism and public relations, but I didn't realize it. Growing up, I was fascinated with reading magazines. It wasn't until I attended the Disney Dreamers Academy that I could see myself escorting talent to press events, prepping them with talking points, and pitching them to the media or coordinating their events.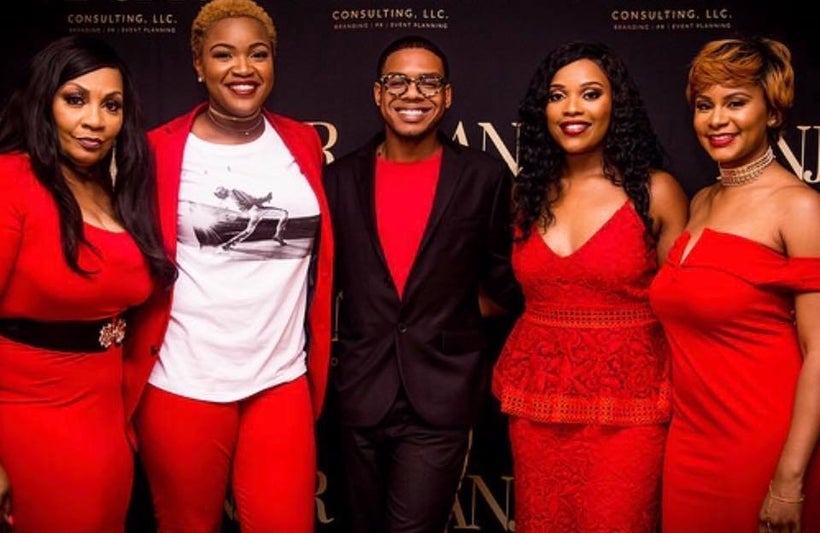 GQ: What do you love about publicity/public relations?
ANJ: The gift of elevating people's brands and showcasing their God given talents and authentic story.
GQ: In your opinion, tell us the difference between publicity/public relations and social media marketing?
ANJ: Publicity is the press coverage a client receives via traditional media; television, print, online, and radio. Public relations is managing the overall perception of a client by building relationships with the public through key messaging. Social media marketing is the non-traditional form of public relations where you are influencing perception through social media content and messaging.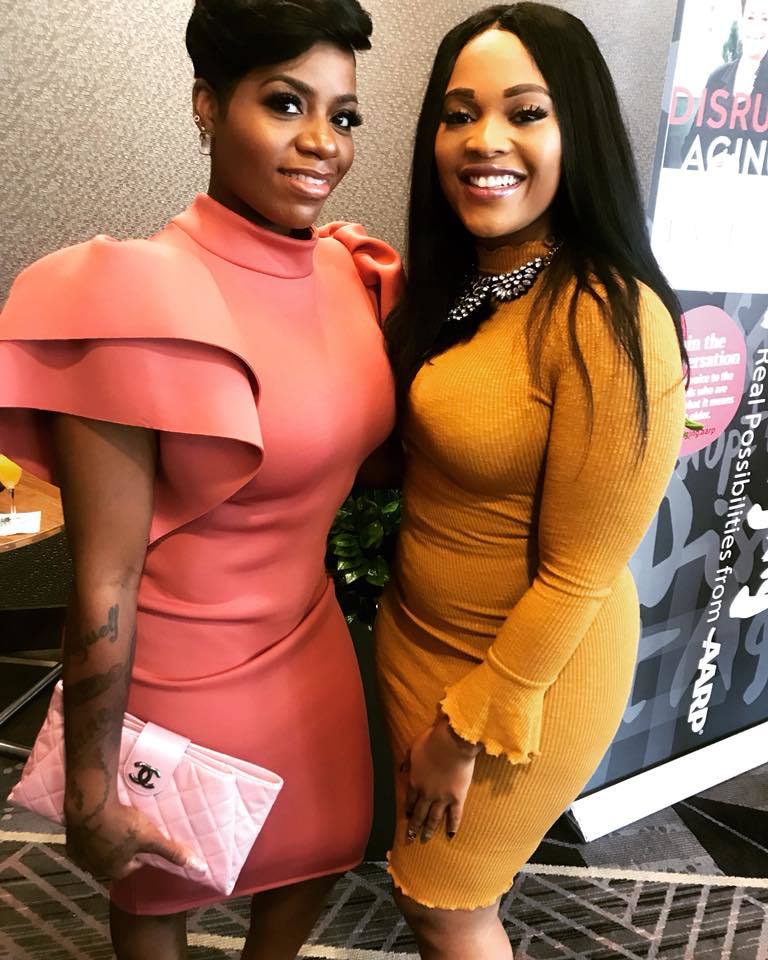 GQ: With your work in multicultural PR and marketing, tell us about some of the intergenerational campaigns that you developed, created and produced for AARP. How did you successfully bridge the gap?
ANJ: With AARP, I provide support to increase brand awareness for the organization amongst multicultural communities. I focus on providing awareness and resources AARP offers such as health security, financial security, and personal fulfillment. Within the African American community, research has shown that AARP continues to be seen as an insurance company or solely for people over 50 years old, but AARP provides services at any age.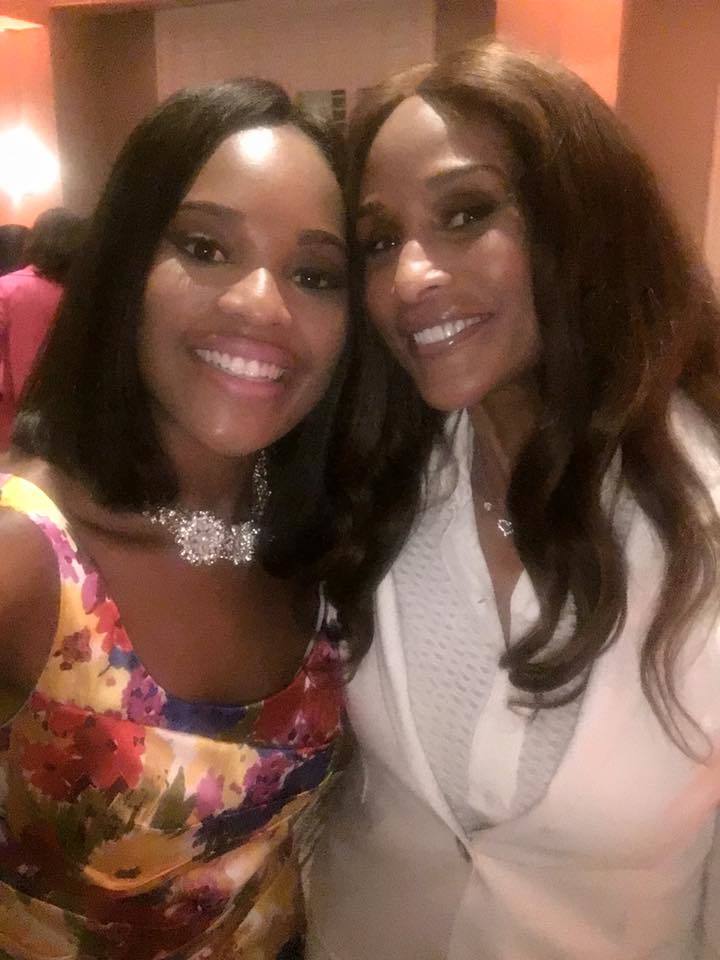 I've worked to bridge the gap with millennials and baby boomers by providing event strategy and logistics for caregiving panels and programs. As a consultant, I've coordinated, planned, and managed national panel discussions with celebrity talent which has included Donnie Simpson, Vivica A. Fox, Beverly Johnson, Holly Robinson Peete, Kim Coles, and Regina Belle, to name a few.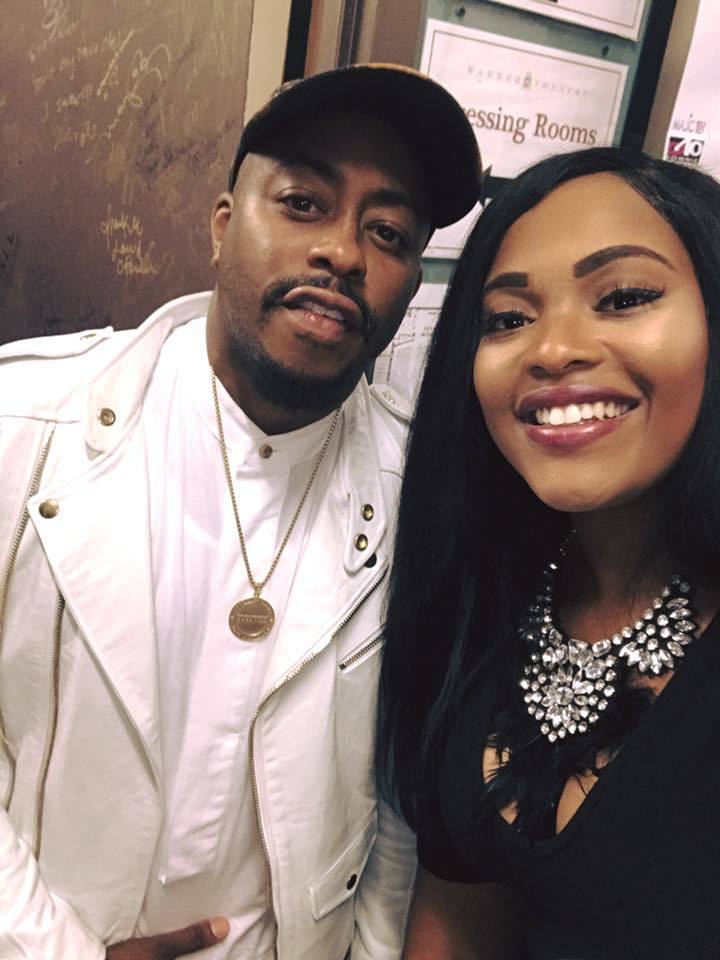 GQ: Before starting your firm, what other positions have you held in PR, communications or marketing?
ANJ: During my undergraduate years at Howard University, I was the Marketing Coordinator for Dash Coordinating and Marketing, and a Business Development Research Analyst for Booz Allen Hamilton.
GQ: Who are some of your current and past clients at ANJPR?
ANJ: Some of current and past clients have included AARP, BET, the Swaliga Foundation, Januel and Johnson, J. Hiburn, The Little Dapper Collection, Disney Dreamers Academy, Prince George's African American Museum, and recording artists Tadric Jermaine, Jae Alexander, and Bev Johnson My Praise, My Worship Music & Arts Ministry.
GQ: Tell us about a few of the successful campaigns your firm implemented?
ANJ: I will share two community focused campaigns. The Swaliga Foundation has successfully provided programs to nearly 4,000 students from local chapters of the Boys and Girls Club of America and the Washington, D.C. public school system through the STEAM [Science, Technology, Engineering, Arts, and Mathematics], an educational advancement program through the creative arts.
The Swaliga Foundation has expanded its programs beyond the Washington, D.C. metropolitan area. The Swaliga Foundation has increased its brand visibility and built its donor network nationally.
Our firm crafted a thirty-page communications plan guided by market research to build a PR campaign to position the Swaliga Foundation as an influential STEAM education mentoring program that enhances the lives of minority youth through arts and cultural exchange.
Another successful campaign has been the annual Bev Johnson My Praise, My Worship Music and Arts Ministry Scholarship Concert, which produces a community concert with local DMV [Washington, D.C, Maryland, and Virginia] artists and dancers to support high school scholarships. Our firm provides event management and marketing for this annual affair and we have helped to raise more than nine thousand dollars in the past eight years.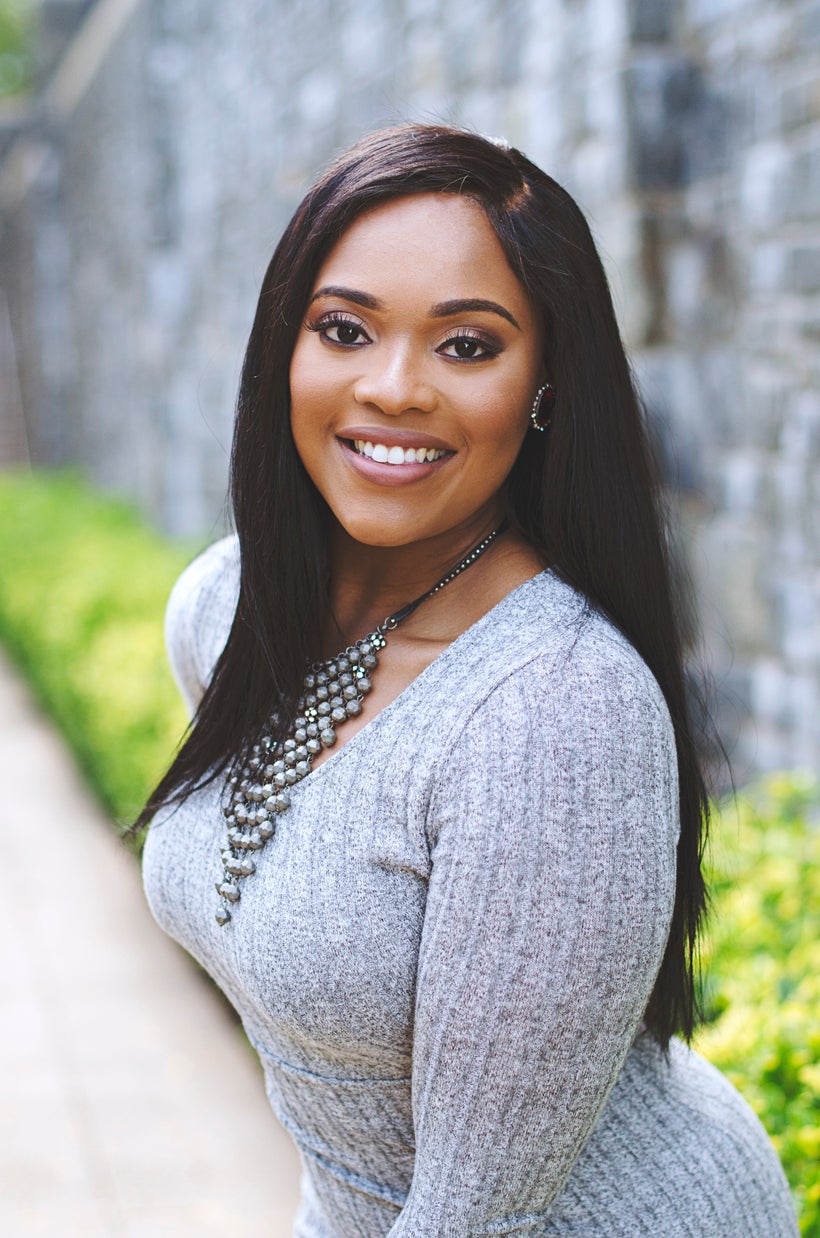 GQ: What advice do you have for young people who would like to pursue a career in publicity and public relations?
ANJ: My advice to aspiring PR professionals is don't allow shut doors to define your destiny; instead put your trust in God and maintain these three qualities: prayer, positivity, and persistence, which will take you a mighty long way. Always remember, when you are hired for a job or assignment that means that you are doing a good job; and when you are not hired, that means you're not working hard enough. Lastly, learn to value people's time. Time is money and money is time.
GQ: What public relations, media, and communications organizations are you affiliated with regularly?
ANJ: I'm a member of the National Black Public Relations Society's Washington, D.C. Chapter, Women of Color in Public Relations, and ColorComm.
GQ: What was your first publicity, public relations, or communications position or project?
ANJ: My first publicity project was the launch of my mother's gospel debut album. I developed a press release, press kit, and marketing materials. This project was my first test of my PR skills.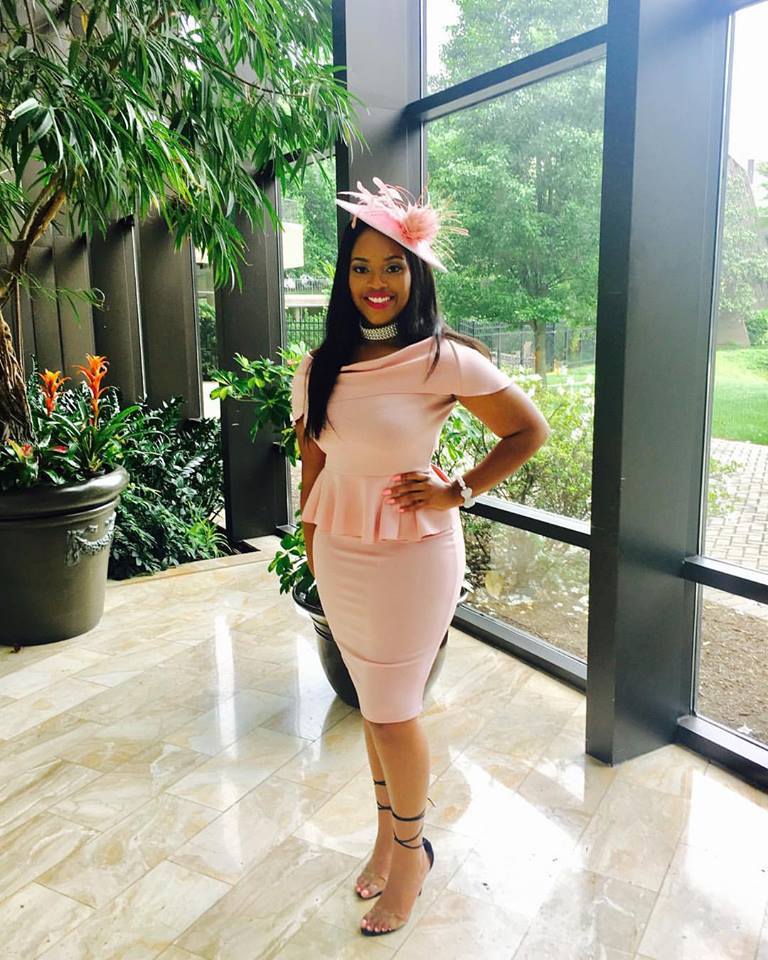 GQ: Tell me about volunteerism and community work?
ANJ: I am an active member of the National Coalition of 100 Black Women's Prince William County Chapter. I've coordinated the Sisterhood Brunch, which is an annual fundraiser events for high school scholarships. I am a committee member for the middle school mentoring and annual gala fundraiser. I am the Scholarship Coordinator for Bev Johnson My Praise, My Worship Music and Arts Ministry High School Scholarship Fund. I am a board member of the Swaliga Foundation. I am also a member of the Northern Virginia Black Chamber of Commerce.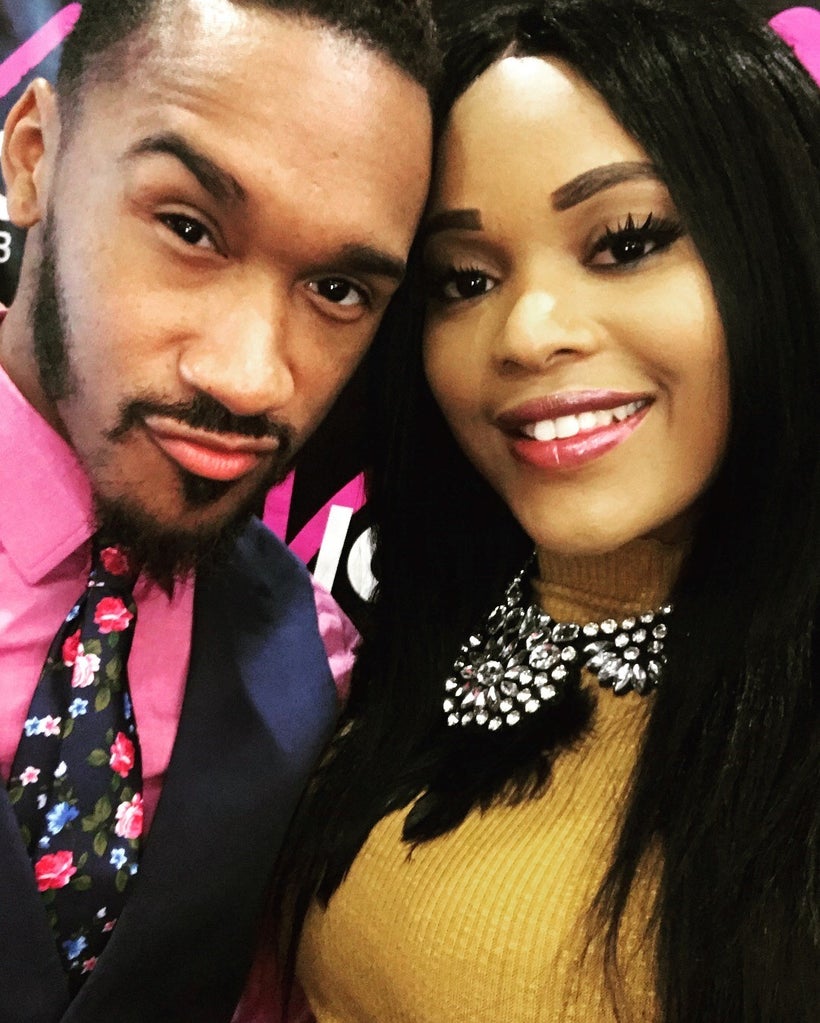 GQ: Where do you see yourself in the next five years?
ANJ: I see a variety of possibilities for my future. Perhaps I can take on the role as vice president of media relations or vice president of multicultural marketing for a major corporation or organization.
I am partnering with my friend, Alex Hill; we plan to create another business venture. I would like to work on projects that allow me to travel the world, plan and coordinate special events, press tours, and red carpet events.
I will also continue to develop my skills as a global motivational speaker on various topics including female entrepreneurship and public relations as a career for both high school and college students.
GQ: What do you like to do in your spare time?
ANJ: I like to spend time pampering myself and do things that make me look and feel good. As a professional on the move, it's vital to maintain healthy standards. It's important to take time to relax for your mental and physical health. I enjoy live concerts, traveling, dining, hip-hop classes, and supporting my friends and colleagues in the PR industry through various workshops, panels, and special events.
GQ: What was the most important and profound lessons you learned from your parents?
ANJ: The most profound lesson I learned from my parents is to always keep God first. My parents taught me that there's a season for everything. And always remember to support others; and always remember that you reap what you sow. Learn from your elders and seasoned professionals in the industry for wisdom, guidance, and lessons learned.
GQ: Who are your mentor(s) and what are some of the most valuable lessons you have learned from them?
ANJ: My mentor is Edna Kane-Williams, the Senior Vice President of AARP. One of the most important lessons I learned from her is that God can turn one of your worst situations to your best.
GQ: What is the best advice (professional or personal), you have received and from who?
ANJ: I remember talking with Raven Symone, and I mention to her that I wanted to be the next Oprah Winfrey. She stopped me and said, "No, you want to be the next Ashley Johnson." At that moment, I knew I could be no one but my authentic self, and that I could be as powerful as Oprah Winfrey one day.
GQ: What is your favorite Bible scripture, quote or catch phrase?
ANJ: My favorite Bible scripture is Luke: 12:48, "To whom much is given, much is required."
GQ: What keeps you spiritually centered and grounded?
ANJ: My time with God, which is usually in the morning when I drive to work or get ready for work. I will always be a church girl at heart. I love God with my entire heart. It's amazing, the things I've prayed for that have come to fruition.
ANJ: Dreams inspire me; I've learned to dream big because there is no limits to my hustle.
GQ: What is your dream project?
ANJ: I would like to work on public relation campaigns for Jill Scott, Fantasia, Common, Lion Babe, Raheem DeVaughn, Ledisi, and Beyoncé.
GQ: What would you like people to know about you?
ANJ: I value genuine and authentic relationships, and I am always willing to work hard with God being my guiding light.
Gwendolyn Quinn is an award-winning media strategist and consultant with a career spanning more than 25 years. She is a contributor with NBCNews.com/NBCBLK.com, BlackEnterprise.com, HuffPost, and EURWEB.com, among others. Quinn is also a contributor to Souls Revealed and Handle Your Entertainment Business.
Antonice Jackson is the President of the National Black Public Relations Society's Washington, D.C. Chapter. She partnered with Gwendolyn Quinn to produce "The Top African American PR Millennials for 2017" series. Jackson is also a contributor with AllHipHop.com.
Calling all HuffPost superfans!
Sign up for membership to become a founding member and help shape HuffPost's next chapter
This post was published on the now-closed HuffPost Contributor platform. Contributors control their own work and posted freely to our site. If you need to flag this entry as abusive,
send us an email
.