We already went on a tear about The Row's crocodile skin backpack -- you know, the one that rings in at $39,000 and apparently belongs in The Museum Of Overpriced Accessories as opposed to slung over our humble shoulders.
Style.com previously reported that a pair of these puppies had already been pre-ordered. But by whom? And, now, an answer: behold a pic of Ashley Olsen as spotted leaving the Tribeca Hotel in Manhattan on Tuesday.
Yuk, yuk, just kidding. We're sure she didn't pay full price since she and sister Mary-Kate designed the line.
So will the two backpack buyers please come forward? We have so many questions...mainly: can we borrow?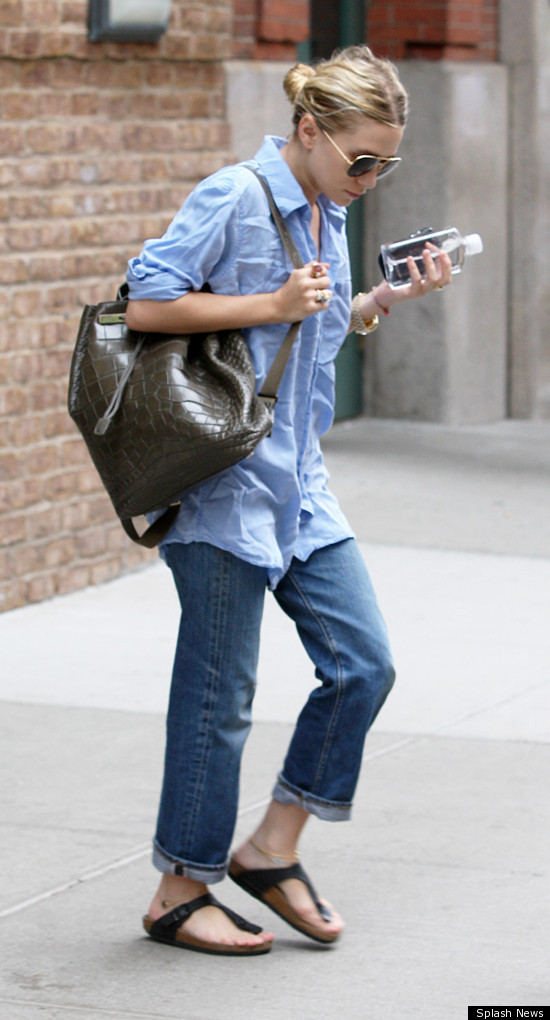 Related