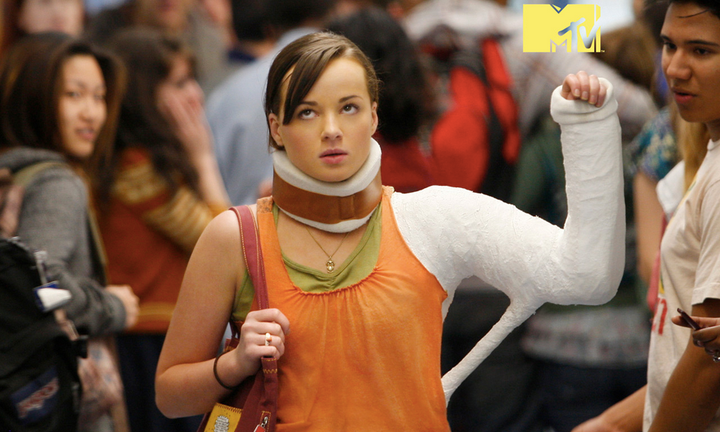 The last time we caught up with Jenna Hamilton, she had finally "DTRd" with Matty (f**king) McKibben, somehow survived high school and closed a particularly awkward chapter of her life. Over the last five seasons, "Awkward" has followed Jenna and the hilariously honest world she inhabits on a journey marked by more embarrassing moments than any high schooler should have to endure.
Before the second part of the fifth and possibly final season premieres in 2016, Ashley Rickards, who brings Jenna Hamilton to life on screen, gave us the scoop about what's to come in college, whether she's #TeamMatty and what kind of statement "Awkward" makes about the modern teenage experience.
Rickards also recently partnered with Sleep Innovations. This holiday season, she's working with the organization to raise funds for homeless youth. All you need to do is share a photo of your awkward -- see what they did there? -- sleeping arrangements over the holidays with the hashtag #SINoPlaceLikeHome, and Sleep Innovations will donate one dollar per photo to Stand Up For Kids. Get to hashtagging, "Awkward" fans.
Jenna and Matty are in it for "the long haul"
From the series' beginning, "Awkward" has pulled at our heartstrings with the will-they-won't-they romance between Jenna and Matty. It took the two four and a half seasons and one epic prom night to finally verbalize their feelings and commit to one another -- just before heading off to separate colleges.
"[Their relationship] has been building for five years," Rickards told The Huffington Post. "It's really gratifying because it happened in such an honest way. They don't know what the future holds, but they know that it's worth it.
"I do think they are in it for the long haul," she added. "He's her hero. I think we all want Team Matty."
"I think that's a lovely idea," Rickards remarked. "That's the wonderful thing about going to college and still forming into who she's going to be. Now, where that comes to the test is when everybody is back in the element that they left."
College has changed Jenna Hamilton
"Awkward" has always been a show about high school, so what does it have to say about college? When the series returns, we'll pick up with Jenna and company one year later, during the summer after their freshman year. One main difference? She's ditching her signature hoodie.
"She's a little different from when we last saw her," Rickards said. "I'm excited to see Jenna come into her own all on her own. College does change you because you're separated from your group. You solidify more in yourself."
Viewers can expect college Jenna to ditch the keg stands and jock crowd for a more sophisticated scene. "The parties are more like poetry jams now. It's more of a young intellectual crowd in college," Rickards added.
Fans should also prepare for Jenna's ride-or-die BFF Tamara to sport a different look when the series returns, Rickards said. We have a sneaking suspicion the fast talker will have a new hair color in 2016, especially considering Jillian Rose Reed's new brunette locks.
Don't hold your breath for Ming's return
"Awkward" has done a lot of things right, but it seriously fumbled with the character of Ming, Jenna's former friend who -- for lack of a better word -- awkwardly exited the show after its third season. Ming was a walking Asian stereotype, an unfortunate trope of the teen genre (Long Duk Dong anyone?), who lacked the character depth afforded the rest of cast (smdh at that Asian mafia storyline).
Ming was abruptly shuffled off the series with little explanation, cheapening the already sorry representation of one of the few people of color in the show's universe. "No, Ming went to boarding school or something," Rickards said when asked about the possibility of Ming's return. "I can't even remember."
Season 5 might not be the final season
In October, Entertainment Weekly reported that "Awkward" had been renewed for a fifth and final season. However, showrunners Mike Chessler and Chris Alberghini gave fans some much-needed hope of a sixth season after the fall finale aired a month later.
"We're hopeful that 5B is not going to be the end of the show," Chessler told TVLine. "That's not been determined yet, one way or the other. But 5B would be the end of this chapter of the story, because if we continue the show, I think it would be another era and another part of the journey."
Rickards, however, told us that there's only one way "Awkward" could end -- and filming that ending was an emotional experience for the entire cast.
"I told Mike and Chris how I thought it should end years ago," she said. "I think it's always going to end that way anyway. On the last scene, they actually didn't tell anyone that they were filming because they just wanted to catch us being themselves... We cried a lot. We always do."
Jenna and Sadie are secret frenemies
Sadie Saxton, the deliciously bitchy cheerleader with a heart of gold, has stolen scenes from day one thanks to her now-iconic catch phrase -- "You're welcome" -- and actress Molly Tarlov's brilliant delivery.
Jenna has been a target of Sadie's wrath from the pilot, ever since the cheerleader fabricated a rumor that Jenna attempted suicide. Over the course of the series, however, Jenna and Sadie have developed a twisted kind of love for each other that came to a head when Sadie convinced Matty to grow a pair and tell Jenna how he really feels. Might college do the twosome good?
"I think there's a mutual respect there," admitted Rickards, who does a mean impression of her frenemy. "They each had their own role to play, so to see how much college has changed them is the interesting part. In terms of a Jenna and Sadie moment, there's a sort of a welcome familiarity with the old Sadie antics and Jenna."
When asked to distill the series' legacy down to one message, Rickards said "Awkward" has always been about being yourself.
"Being the best version of you is the best thing you can do because disaster will ensue if you pretend to be anyone one else," said the actress, who authored her own teen advice book this year. "Save yourself four years like Jenna and just be yourself. To quote Dr. Seuss, 'Those who matter don't mind, and those who mind don't matter.'"
Except Sadie Saxton, of course.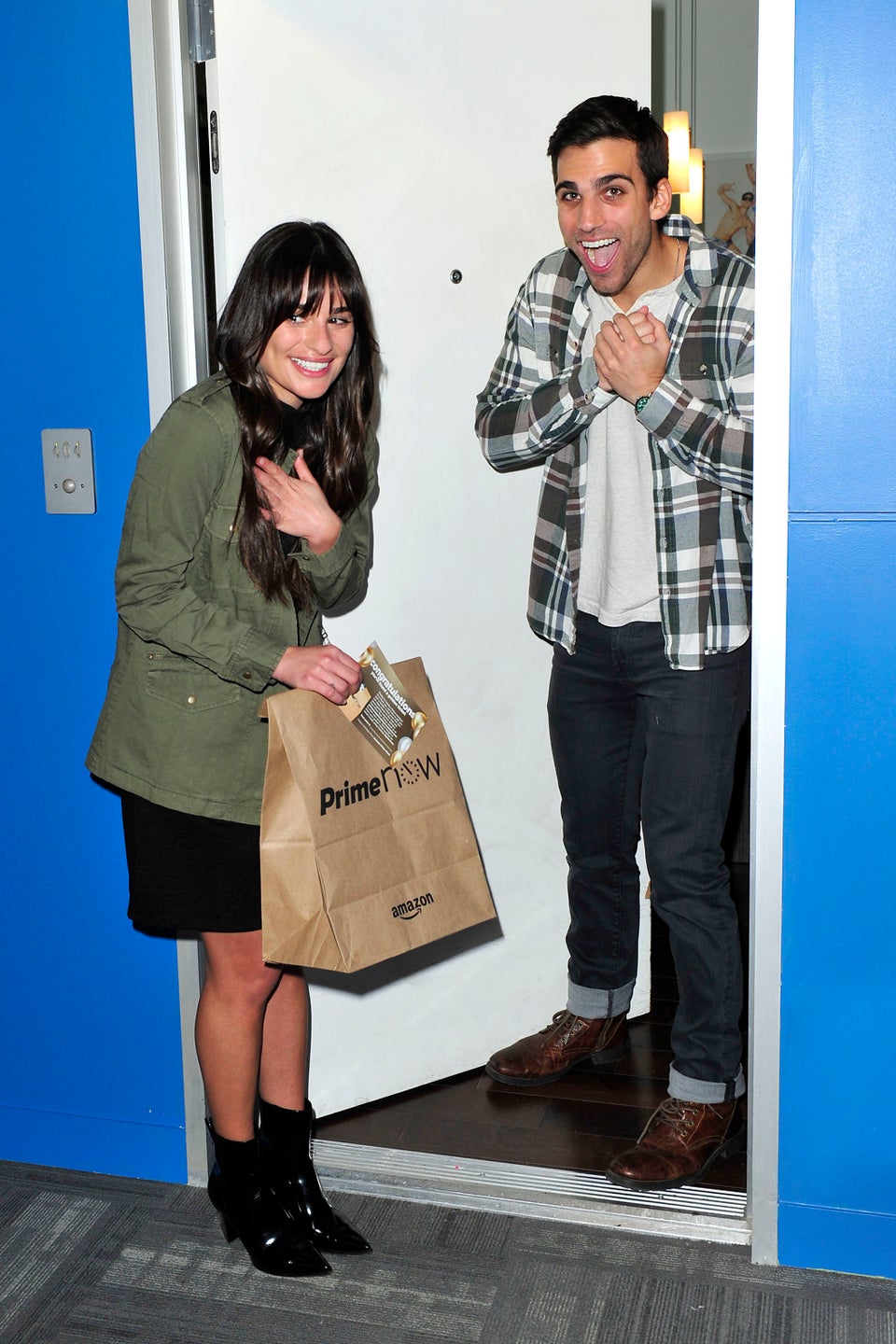 Celebrity News & Photos
Popular in the Community