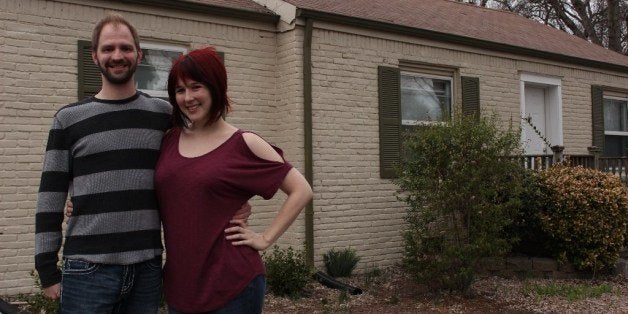 Becoming a homeowner before 30 is no small feat. And making a successful purchase with just $4,000 as down payment is harder still.
We spoke to Schwartau to see just how she managed to do this, and asked her to share her advice for other young homebuyers.
The 29-year-old told The Huffington Post that she had just finished paying off a car loan and was still a couple of thousand dollars in credit debt when she decided she wanted to move out of her parents home and find a place of her own. Taking her annual income of $30-$35k and local rates into account, she settled on buying rather than renting.
"I could get a house with a mortgage cheaper than renting an apartment," Schwartau told Yahoo! Homes. "Houses in this area that I wanted to move into are priced really, really low -- in the low $100,000s."
Though jumping straight into buying seemed daunting, Schwartau was able to identify factors that would ease her transition. "My cousin -- who's only two years older than me -- just bought a condo. And after investigating the whole FHA [Federal Housing Administration] side of things, I decided I could do it, too."
Following an extra year of living at home to save up, getting pre-approved for a loan up to $130,000 and setting her budget at $120,000, Schwartau began her hunt for a home that had everything she needed.
Although the house she picked wasn't brand new, it was the perfect purchase. "The roof is really old (we'll probably get another 3-5 years out of it from right now) and the heat pump and air handler were on their last leg (just replaced that this past month). But it was just too good a deal to pass up because it literally met ALL of my criteria -- near a highway, a grocery store and a Y. Less than 20 minutes for my boyfriend to get to work and about the same to get to my parents and most of our friends. Three bedrooms. Big enough backyard for parties. Lots of privacy. Tons of storage," she told us.
Schwartau was able to negotiate down the asking price to $115,000 and fold her closing cost of $4,000 into a 30-year FHA loan with a fixed interest rate of 3.75 percent.
"My monthly bill is an amazing number," she told Yahoo! Homes. "My fiance used to live in a two-bedroom apartment and he paid $800 a month. For the same amount, we have a house and something to call our own."
Schwartau told HuffPost that she never imagined she'd be a homeowner before 30, but with planning and the right attitude, it is possible to take on home ownership even at a young age. Here is her advice for young home buyers:
1. Get pre-approved. Do not wait to make an offer on a house and then go through the loan approval process. It made things SO MUCH easier to be pre-approved, to have an actual spending budget and to be able to make an offer and say "This is legit. I am ready to buy NOW. I am already approved."

2. Have someone in your corner. While my name is the only one on the loan, I would not have been able to do this without my parents. They have gone through this tons of times and had a lot of wisdom to pass down to me. Even though it can be annoying to constantly field advice from well-intentioned relatives or friends, if they actually have the experience to back it up, listen to them and let them help you. It will make the overwhelming moments far less scary -- and it certainly doesn't hurt to learn on someone else's dime!

3. Be open-minded and creative. I watch a lot of 'House Hunters' and 'Property Brothers' and am always astounded by first-time buyers who want the PERFECT house, who aren't willing to compromise or look past imperfections to what "Could Be." We didn't want a fixer-upper, but a brand new home is not realistic or in our budget. We got exactly what we needed, though, and we know this is not our forever home. If you're willing to whittle your "Must Have" list down to the essentials, you'll probably end up surprising yourself with what you find. Think about how little things like new paint, new door knobs or some DIY curtains can transform a space; something that seems kind of "meh" when you first look at it can become brand new and just right.
Related
Before You Go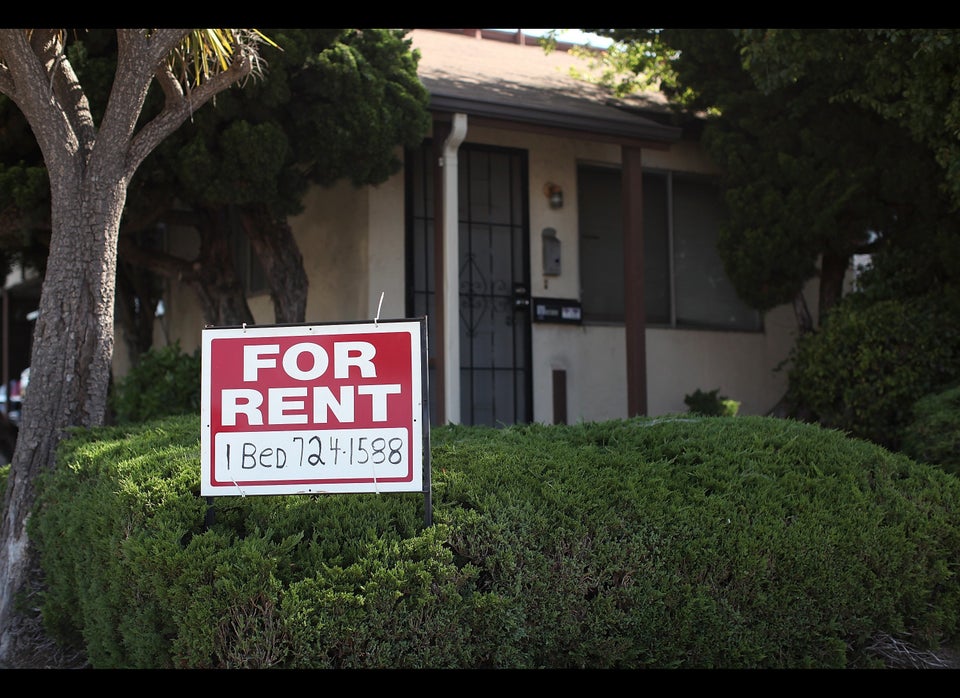 8 Ways To Save On Rent