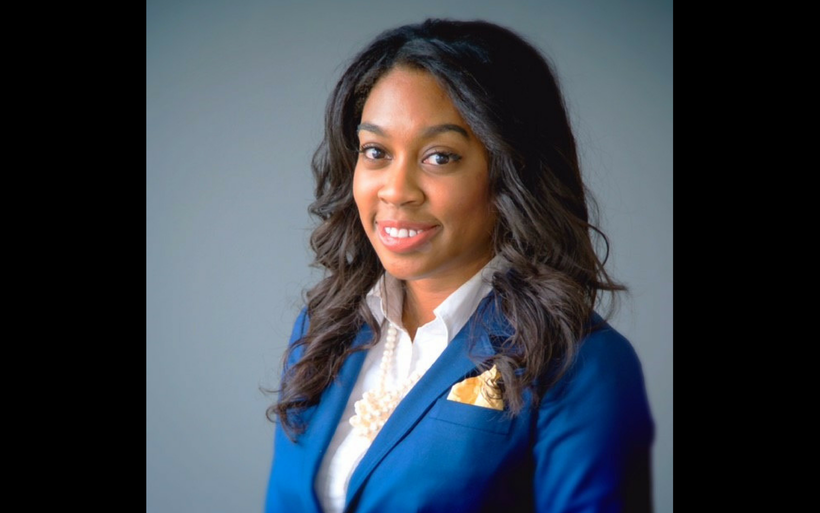 Ashley Simms is the Account Supervisor of FleishmanHillard in Washington, D.C.; one of the world's most complete global communications firms, specializing in public relations, public affairs, marketing, advertising, transmedia and social content.
As an Account Supervisor at FleishmanHillard, Simms is charged with both leading day-to-day communications with clients and serving in supporting roles with other accounts in the Health Communications and Behavior Change Marketing practice. She also co-leads the Alfred Fleishman Diversity Fellowship program and often work on new business.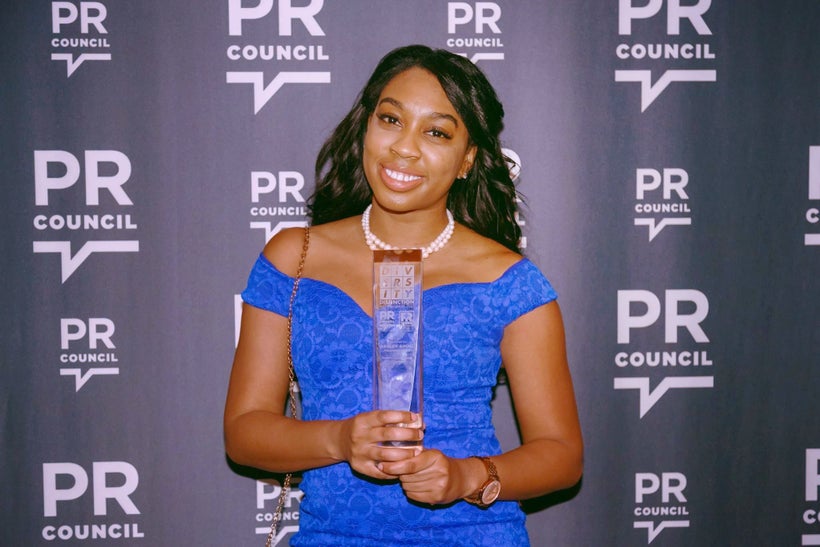 "I started working at FleishmanHillard in 2013 and have had the opportunity to work alongside and learn from true leaders in the PR industry," says Simms. "FleishmanHillard's reputation is built on a long-standing industry focus, a client base of leading brands and world-renowned senior advisers. At FleishmanHillard I've created a diverse portfolio where I have provided counsel and expertise on a variety of subjects across private and public sectors. I manage and execute earned media outreach programs including planning media outreach around optimal times to generate awareness for clients, developing press materials such as talking points, Q&A sheets, media advisories and email pitches. I also have experience developing a variety of types of content for social media, press releases, brochures, posters, infographics and almost any type of outreach materials. In addition, I also support the coordination of monthly training webinars for clients."
Simms received her undergraduate degree from Michigan State University in journalism and public relations. She earned her master's degree in public relations and corporate communications from Georgetown University where she contributed to The Development Element, a guide for communicating the end of global poverty. Simms also provides strategic communications consultation to Survivors in Action Zimbabwe and Advancing Girls Education Africa.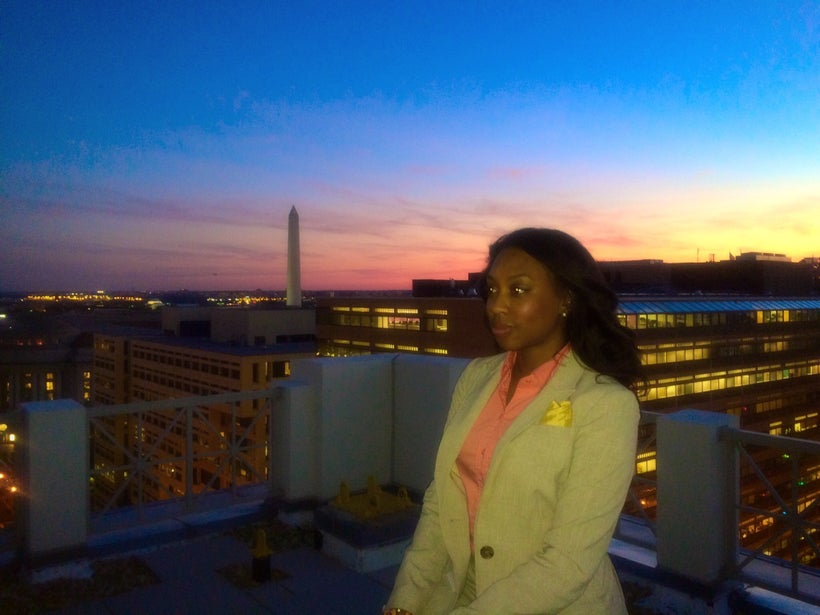 Gwendolyn Quinn: How was it growing up in Memphis, Tennessee and Phoenix, Arizona? Tell us about that experience?
Ashley Simms: I've lived in almost every region of the United States, but spent most of my younger years in Phoenix, Arizona, and Memphis Tennessee. Living in Arizona was such a great experience and I was exposed to so many different cultures. From making Kachina dolls and eating Indian fry bread, to learning Spanish at the same time I learned English, embracing other cultures was the norm in Arizona. Appreciating multiculturalism has been a part of my life from the very beginning and I've enjoyed every part of it.
As far as living in Memphis, my family lived in a small suburb outside of the city. I enjoyed the southern hospitality and I consider myself a southern belle at heart. Memphis will always be home to me.
GQ: When did you become interested in publicity/public relations?
AS: I've always excelled at writing and knew my career would involve some form of communications at a very young age. In high school, I was an anchor for my school's news program and produced a news report that won a student Emmy. I continued down the path of journalism into college but became interested in PR when I joined the Public Relations Student Society of America. This organization helped me realize that I could harness my passion for journalism and provide a voice for the voiceless and use this to fuel social impact campaigns.
GQ: What do you love about publicity/public relations?
AS: I love and trust the process of building a successful program with measureable results—from research to ideation and then to implementation. When you uncover a strong insight that you know will drive your idea, it's astonishing to see how quickly you can build it into a full scale campaign. From there, seeing how that campaign can positively change behaviors is powerful to watch. It's so meaningful to solve communication challenges that make our society better.
GQ: In your opinion, tell us the difference between publicity/public relations and social media marketing?
AS: Social media marketing is an element of public relations. In this age, all campaigns should have an integrated marketing communications plan. A digital strategy should be built into everything that you do from the beginning.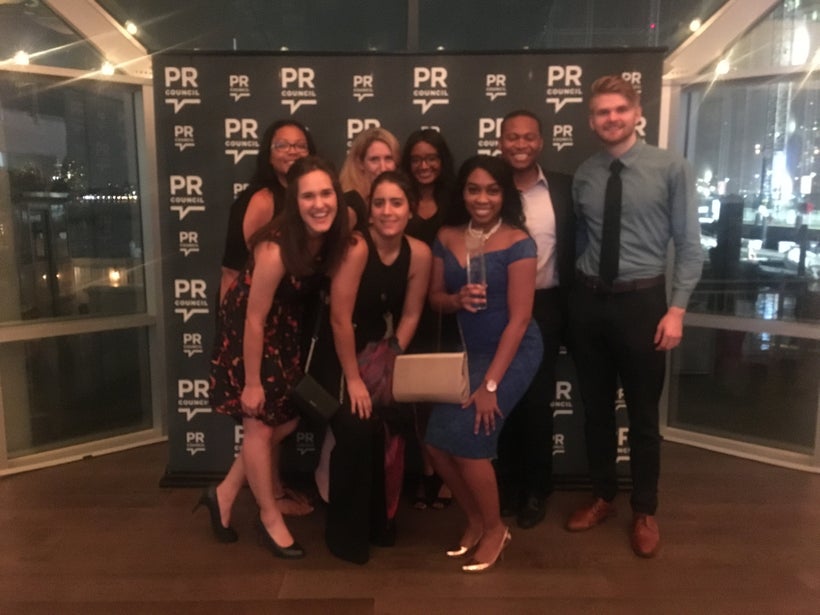 GQ: Who are some of your current and past clients with FleishmanHillard?
AS: I've worked with a range of different clients across industries in the private and public sectors, including a federal campaign focused on connecting children to free or low cost healthcare, Colorado Technical University, a federal agency focused on cybersecurity, the Fisher House Foundation, a federal campaign focused on youth tobacco prevention and retailer education, the Library of Congress, the National Confectioners Association, a community awareness campaign to communicate the importance of having a strong military, a large retailer's veterans hiring initiative, and a White House program to reduce youth drug use.
GQ: Tell us about your role and public relations efforts on behalf of a federal agency focused on cybersecurity. In your previous position, tell us about your role with the office of cybersecurity and communications.
AS: I've supported a national cybersecurity awareness campaign to communicate the importance of safe online behavior. My role focused on developing outreach materials and initiatives, segmented in target audiences, so everyone could understand the role they play in cybersecurity.
Previously, I worked closely with the agency's office of cybersecurity and communications coordinating speaking engagements for the deputy undersecretary and drafting talking points for this principal. Other responsibilities included assisting with media trainings, developing and managing award nominations, creating digital content and developing campaign materials to communicate the agency's cyber mission.
GQ: Tell us about the campaign for a large federal agency focused on connecting children to free or low cost healthcare.
AS: I work closely with the agency's outreach campaign to reduce the number of uninsured children and parents across the country. As the deputy project manager with more than four years of experience supporting this program, I lead digital content creation to amplify campaign messages, support the coordination of monthly training webinars and drive strategy for earned media efforts.
GQ: Tell us about your role and the campaign for a government agency focused on tobacco prevention. Tell us about your public relations campaign for youth tobacco use and the White House youth drug prevention initiative.
AS: I supported two tobacco prevention campaigns for the same government agency—one focused on youth tobacco prevention and the other on retailer education to prevent the sale of tobacco to underage teens. For the youth campaign, I provided ongoing support, including media monitoring, partner research, and strategic planning. In addition, I assisted with the management of event logistics, onsite media coordination and vendor outreach for the campaign launch. The award winning campaign has been very successful and the launch produced millions of media impressions. For the retailer education program, I built relationships with local, state and regional stakeholders to support their programs on a local level.
For the White House youth drug prevention campaign, I supported multiple events, media monitoring, and media outreach. This included traveling to schools across the nation to facilitate sessions with students to help them understand the costs to their future for being involved in risky behaviors. After every event, it was heartening to see the students thank us for visiting their school and how the campaign has positively impacted their life.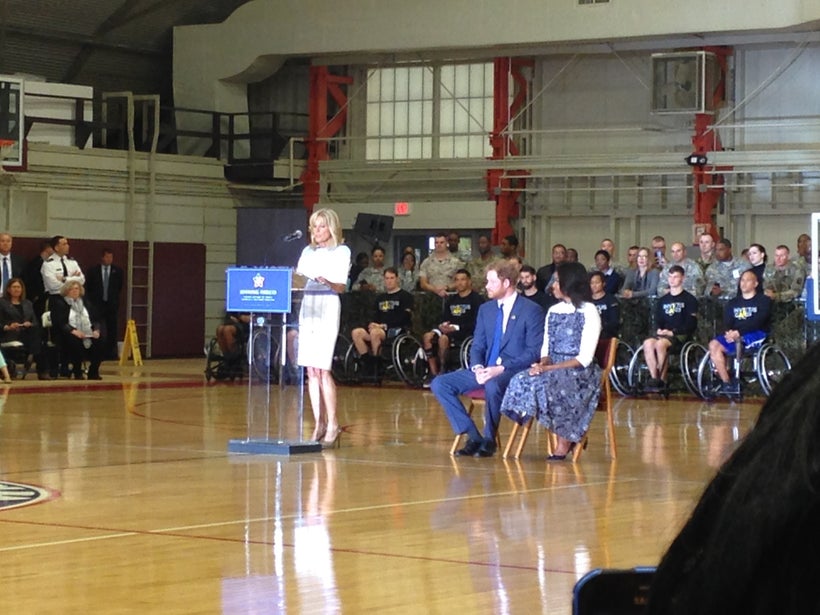 GQ: Which project are you most proud of?
AS: I'm proud of everything I've accomplished at FleishmanHillard and the social causes I've championed with my clients. However, it's the work with the Alfred Fleishman Diversity Fellowship that's very close to my heart. It's such a great program that has helped propel a number of young professionals in the PR industry.
GQ: Prior to starting at FleishmanHillard, what other positions did you have in PR, communications or marketing?
Most of my professional career has been at FleishmanHillard. Previously I was a public relations intern at Susan Davis International and served as a PR intern at the Ronald McDonald House of Mid-Michigan.
GQ: What is your assessment on the State of Diversity in Public Relations?
There is a lack of diversity throughout the public relations industry and specifically in leadership and C-Suite roles. I commend those organizations that are leading the way for more diverse and inclusive environments. FleishmanHillard has done a tremendous job executing the Alfred Fleishman Diversity Fellowship and I also appreciate PRWeek and the PR Council for the Diversity Distinction in PR Awards. These organizations continue to make diversity and inclusion in the PR industry a priority, and I was an Outstanding Young Professional winner at the awards ceremony this year.
GQ: As contributor, tell us about The Development Element and its purpose. What type of stories have you written?
AS: The Development Element was projected I worked on at Georgetown University with one of the leading voices in international development. The guide shares the insights of the next generation of international development communicators and eleven approaches for doing international development differently. My contributions focused on getting professionals to rethink the way they communicated poverty so that it is done in a respectful way. I also challenged Americans to review their motivations behind voluntourism—a form of travel and volunteering in different countries that has become a trend.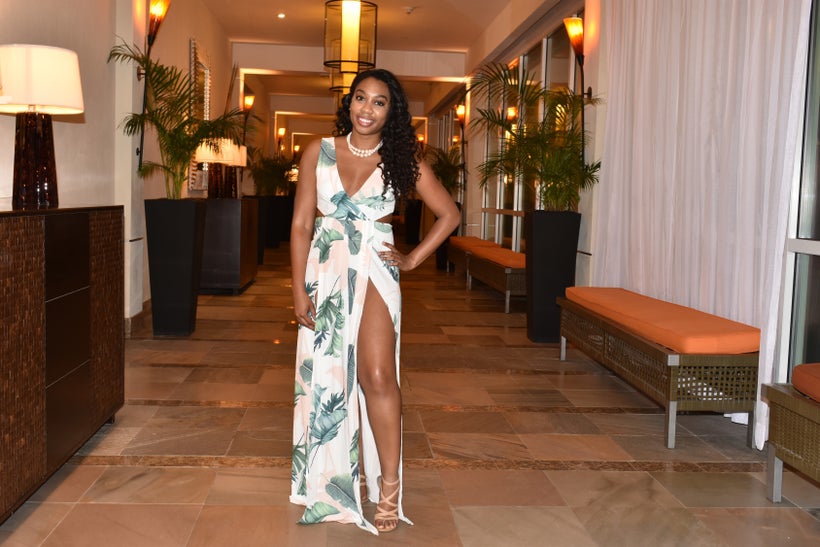 GQ: What are some of your favorite travel destinations and why?
AS: I don't get to do it nearly as much as I would like, but I enjoy international travel. It forces you to slow down and learn something new. It's so interesting to learn about different cultures and the concept of global citizenship will make our world a better place. I've traveled to a few international destinations and hope to visit at least a new country each year.
GQ: What advice do you have for young people who would like to pursue a career in publicity and public relations?
AS: I can't express enough the power of mentorship. Many of the leaders in the public relations industry are accessible at conferences and events. Students need to be prepared to work hard, but also need to prioritize finding someone that is excelling at what they want to do and ask for help navigating the process. The PR industry is a small community and mentors can make the right connections to help young professionals build their network. Having social capital is so important.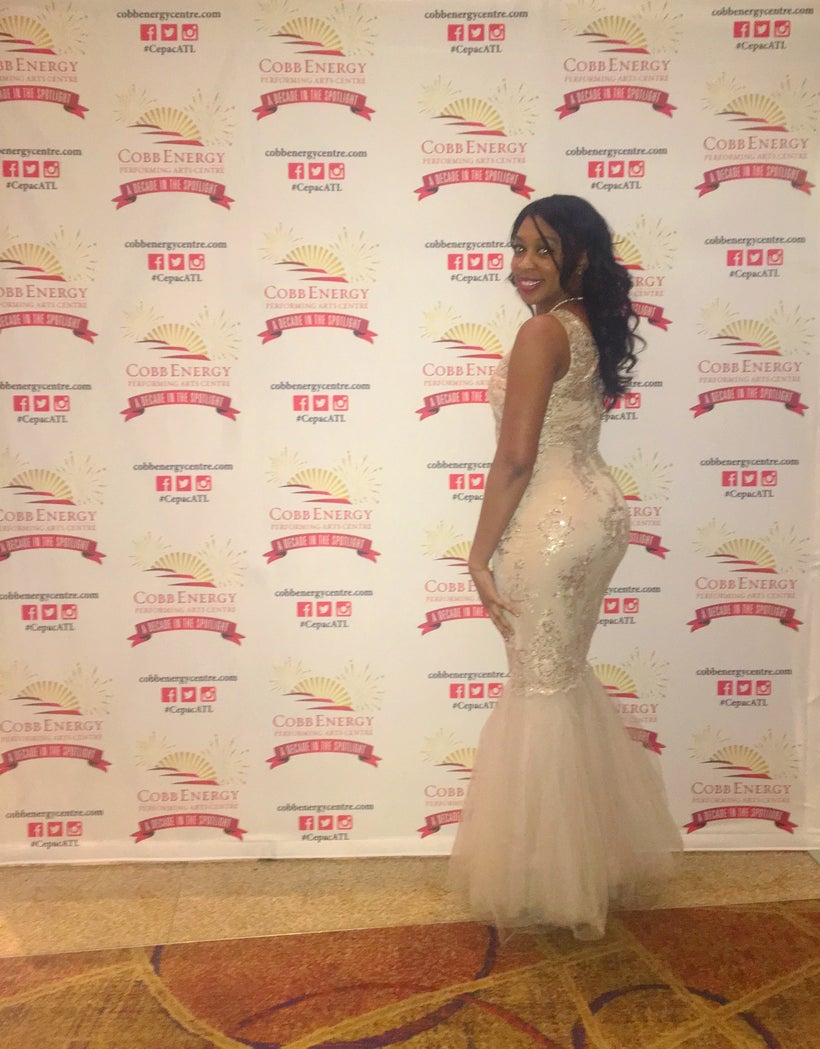 GQ: What public relations, media, and communications organizations are you affiliated with currently?
AS: I am currently a member of ColorComm, the National Black Public Relations Society's Washington, D.C. Chapter, and Washington Women in Public Relations. I will also be joining ADCOLOR as an Advisory Board Member.
GQ: What was your first publicity, public relations, or communications position or project?
AS: One of the first major projects I worked was the National Book Festival. I was responsible for media pitching and monitoring coverage. I was able to secure several placements with national publications and built great relationships with reporters. In addition, I also helped run the media tent which was a huge responsibility at my level.
GQ: What are some of the most challenging aspects of your position?
AS: I'm a results-oriented professional that enjoys finding solutions to communications challenges. However, it is sometimes difficult and frustrating when trying to get all internal stakeholders within an organization to approve a communications strategy. Our clients often apologize and joke that there are "too many cooks in the kitchen" when they are navigating their internal approval process.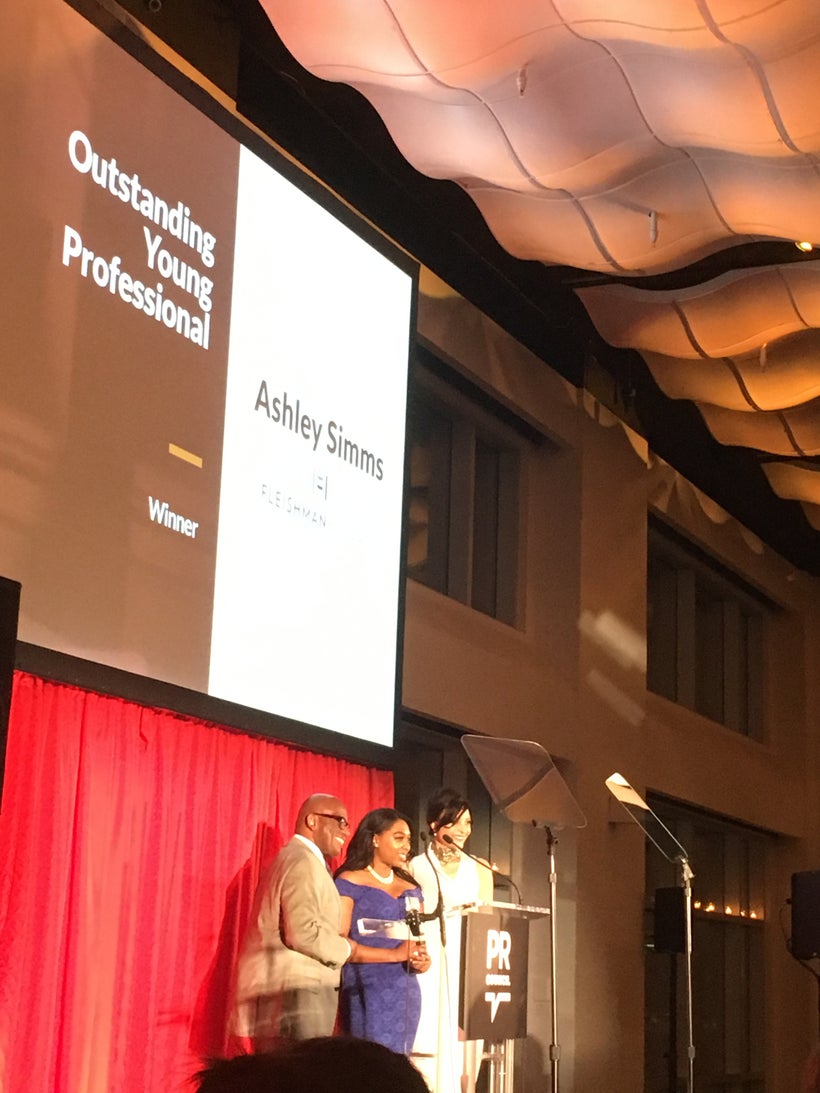 GQ: Tell me about volunteerism and community work? Tell us about your role in the Fleishman Diversity Fellowship program? How did you become involved? What successful initiatives were you responsible for implementing?
AS: I'm passionate about fostering inclusive environments and advocating for a more diverse public relations industry. I co-lead the Alfred Fleishman Diversity Fellowship since 2014. Each year, the program targets ethnically diverse candidates and applicants for a fellowship and I'm committed to ensuring the success of the program. I take pride in reviewing every application to make sure each applicant has an equal opportunity, and manage the recruitment process, including three rounds of interviews for up to fifty applicants annually. Once applicants are selected, I continue to be involved in their experience at FleishmanHillard by mentoring and onboarding diversity fellows. I teach fellows practical public relations skills and invest time to get them involved in the community, including getting them to attend events, introducing them to diversity-focused organizations and more.
Under the umbrella of the fellowship program, I also participate in university recruiting events and mentor students throughout the metro Washington, D.C. area. I represent FleishmanHillard at Bowie State University's annual Public Relations Student Society of America Networking Event to conduct resume workshops and work with students to prepare them for positions in the public relations industry. In addition, I attend the PR Council Fair at Howard University each year and I'm working to develop a stronger relationship with Georgetown University to provide guidance to students interested in working at an agency.
To expand our office's diverse talent pipeline, I also proactively develop partnerships with organizations that align with FleishmanHillard's commitment to diversity and serve on our agency's diversity council.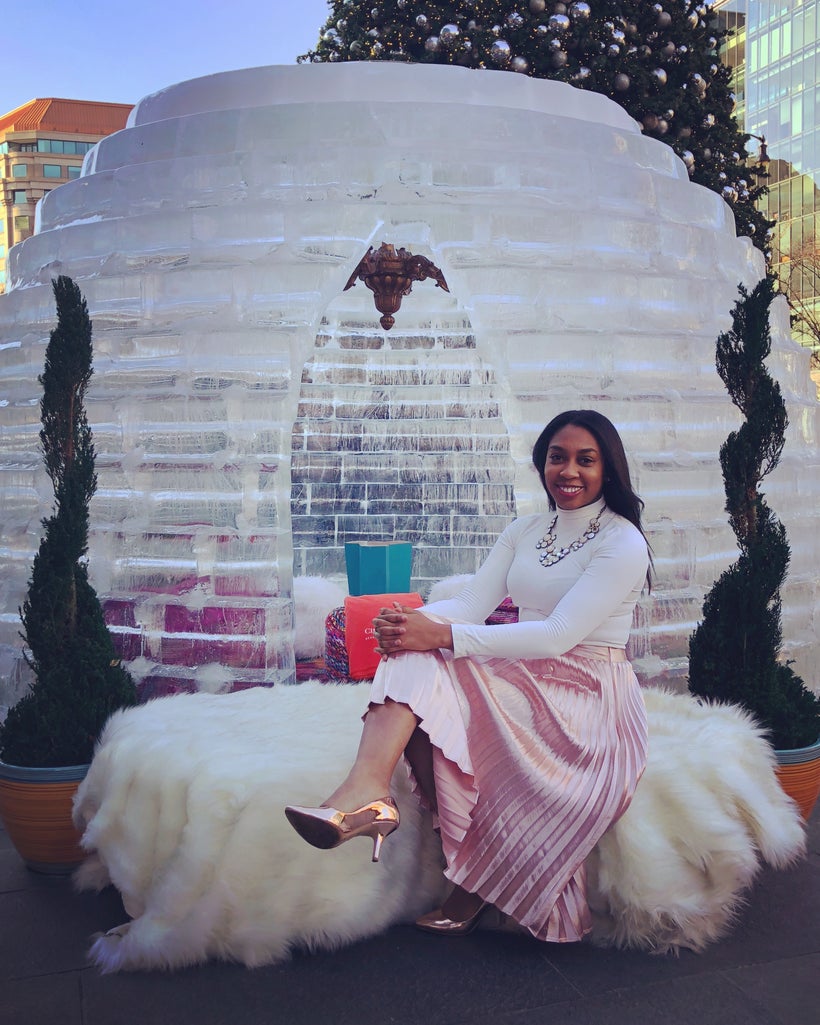 GQ: Where do you see yourself in the next five years?
AS: I see myself continuing to work in the social impact marketing space or doing Corporate Social Responsibility in-house.
GQ: What do you like to do in your spare time?
AS: I enjoy traveling, reading, cooking, visiting art galleries and trying new restaurants. Washington, D.C. is a great city for cultural experiences.
GQ: What was the most important and profound lessons you learned from your parents?
AS: My parents always taught me that as a person of color and woman that I always need to work twice as hard. They also instilled in me the power of humility. I've worked hard for all that I have accomplished and search for opportunities to open doors for the next generation of communications professionals. I live by the mantra "Lift as you climb."
GQ: Who are your mentor(s) and what are some of the most valuable lessons you have learned from them?
AS: My mentor is Pat Lomax who originally hired me at FleishmanHillard and currently owns her own government contracts consulting firm. She has taught me several practical skills, including how to navigate salary negotiations and how to be a champion for yourself. However, the most important thing she has taught me is how to "Lean in." She is a fearless leader and has taught me how to tackle new challenges and leadership positions strategically.
GQ: What is the best advice (professional or personal), you have received and from who?
AS: I've been fortunate to have some great mentors that have helped me navigate my PR career. My previous supervisor Erin Hazard was absolutely incredible and is a rock star in the PR industry. She gave me some advice to "stop being so polite" that still sticks with me today. Essentially, she taught me to be proud to voice my opinion and don't wait for someone to give me the opportunity to speak.
GQ: What is your favorite Bible scripture, quote or catch phrase?
AS: Proverbs 31: "Favour is deceitful, and beauty is vain: but a woman that feareth the Lord, she shall be praised."
GQ: What keeps you spiritually centered and grounded?
AS: I have a strong relationship with Christ and a phenomenal church. We have a saying at Mount Zion that we are the best church in the whole world. (I'm somewhat biased and truly believe this.) My best friend Ty Thomas, and my mother also keep me spiritually grounded.
AS: I'm inspired by human resilience. The power of the human spirit to persevere in the face of adversity is enlightening to watch. I am also inspired by amazing women in the PR industry that are tackling leadership roles, and still, find time to help young professionals.
GQ: What are some of your pop culture's must haves (music, film, television)?
AS: I'm a music fanatic. I listen to every genre and enjoy going to concerts. I'm especially into classic jazz and love anything by Frank Sinatra. I'm also really into period pieces, specifically movies created from Jane Austen novels. My favorite movie is "Pride and Prejudice."
GQ: What is your dream project?
AS: I have a few pie in the sky clients I would love to support. At the top of my list now is Tesla, Amazon and the Peace Corps.
AS: FleishmanHillard has given me the opportunity to build a diverse portfolio. My experience has made me a quick study on a variety of topics and I feel that as a strong communicator I can work on just about any campaign. I'm always up for a new challenge and I look forward to seeing what I tackle next.
GQ: What would you like people to know about you?
AS: I am very grateful to be working at one of the world's most prominent PR firms. I've worked on some incredible campaigns that align with my values, which has made all of the long hours and hard work so meaningful. In my personal life, my moral compass drives everything that I do and I'm happy that this is no different in my professional life. I'm at my best when I'm helping others.
Gwendolyn Quinn is an award-winning media strategist and consultant with a career spanning more than 25 years. She is a contributor with NBCNews.com/NBCBLK.com, BlackEnterprise.com, HuffPost, and EURWEB.com, among others. Quinn is also a contributor to Souls Revealed and Handle Your Entertainment Business.
Antonice Jackson is the President of the National Black Public Relations Society's Washington, D.C. Chapter. She partnered with Gwendolyn Quinn to produce "The Top African American PR Millennials for 2017" series. Jackson is also a contributor with AllHipHop.com.
Calling all HuffPost superfans!
Sign up for membership to become a founding member and help shape HuffPost's next chapter
This post was published on the now-closed HuffPost Contributor platform. Contributors control their own work and posted freely to our site. If you need to flag this entry as abusive,
send us an email
.