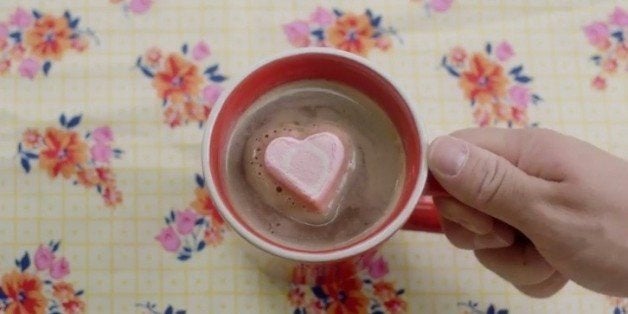 Can chocolate actually help you find love?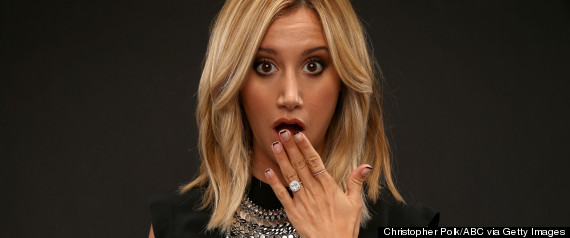 Besides recently getting hitched, actress Ashley Tisdale has also been working as a producer on a new romantic comedy series called "It Started with HELLO."
The original, interactive web series complements the national launch of Lindt HELLO chocolates and focuses on how couples make their first connections. Viewers will be able to choose their own ending to each story and even have a chance to win prizes.
Recently, Tisdale spoke with HuffPost about co-producing for the series, filled us in on an amazing binge-watching secret, and, yes, revealed how chocolate can actually help you find love.
What can you tell us about the project?
I am co-producing one of the five episodes. Just super excited to be here. I've been producing for the last couple years with my own company, but this was my first web series, and I was excited to be a part of it.
What's one thing about the videos and your episode, "Office Mates," that people can look forward to?
I think it's really cool that the viewers get to choose their own ending. I think it's something that kind of actually brings in the audience, and they get to feel a part of it, which is what I really mainly liked about it as well. It's cool because the new branding has a lot of different colors, and they're quirky.
The chocolate bar that we're doing is Crunchy Nougat for this episode. The color of that bar is blue, so we've integrated that into the theme, and they're really kind of cute and stylized. So I think it's a cool way to do commercial ads.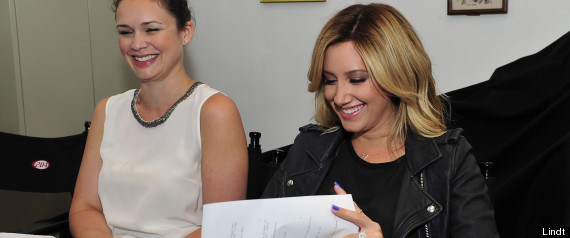 Did your experience as the candy counter girl on "The Suite Life of Zack & Cody" help you at all for this video about chocolate?
It's been so long since I played Maddie, so I can't even remember. But I guess yeah for her being a candy counter girl, and obviously I'm surrounded by candy right now.
Why does Lindt lend itself so well to love stories?
Women love chocolate. There's something in it that just … you know you could have a horrible day, but if someone gives you chocolate, it's the best ever. And that's actually one of the things I taught Dylan and Cole Sprouse, who were on "The Suite Life" with me. I told them if I'm ever having a rough day, just bring chocolate, or bring any girl chocolate -- because I was always like an older sister figure to them -- and they will love you.
These videos are all about couples making love connections, so can this chocolate actually get you a date?
I'm sure. Yes. If you bring that Lindt piece of chocolate this girl wanted, I'm sure they're going to be super stoked about it. Give them a compliment and then let them eat it first.
There are so many out there that are just horrific pickup lines. It's way better to give someone chocolate because it's like an act, a sweet, generous act. Rather than saying some horrible pickup line you've heard a dozen times.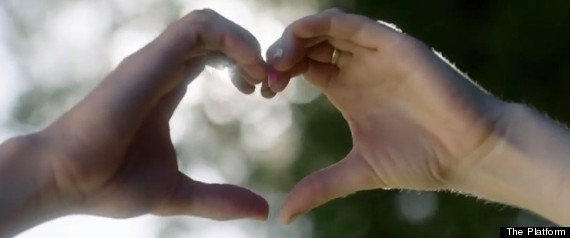 What's the worst pickup line you've ever heard?
Okay, so I'm not kidding you. This really happened. It was at the gym. This is going to be crazy, but I was just off the treadmill, and there's this guy with his friend, and he was just like, "Whoa! Like damn! You look just like my girl. You look just like my girlfriend."
And I was like, "Oh, really?"
And he was like, "Yeah, your body and everything. Like, oh, man. You look just like my girlfriend."
And I was like, "Ohhhh, that's so crazy."
Then I went to grab a towel, and five minutes later he said, "Hey, you want to go out sometime?"
That was the worst pickup line ever. Who says they have a girlfriend and then tries to pick you up? I think he was trying to prove he was more of a catch.
Since chocolate is a food we tend to binge, what are some of your favorite shows to binge-watch?
Oh my gosh, it's bad. I can watch any "Real Housewives." Anything on Bravo, too.
I did two weeks of watching the "Hannibal" show on NBC. And watched it on iTunes. I also watched "The Following," which, just so you know, binge-watch that for two episodes and you're going to have nightmares. Not the best thing to binge, but it's amazing.
I watch those shows, and then I watch "Friends" before I fall asleep.
This interview has been condensed and edited.
"Office Mates" premieres Thursday, Sept. 18, on YouTube.
Calling all HuffPost superfans!
Sign up for membership to become a founding member and help shape HuffPost's next chapter
BEFORE YOU GO
PHOTO GALLERY
Ashley Tisdale & Vanessa Hudgens, A Best Friendship