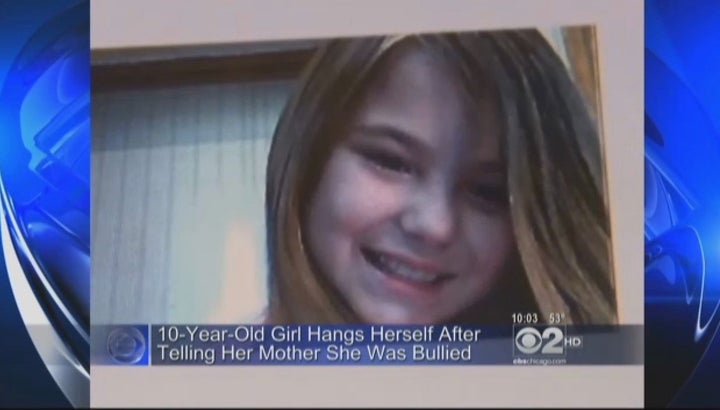 Last week, Ashlynn's mother, denied her daughter's request to be home schooled. The following day, the 10-year-old's sister found her hanging in her closet by a scarf.
The devastated single mother told WCIA3 News she knew her daughter was being picked on, but not to that extent.
While no one from the Georgetown Ridge Farm School District was available to speak with WCIA, they issued a short statement.
"The Board of Education is very saddened at the tragic loss of one of our children. Our hearts go out to her family in this time of loss."

WCIA reported that the Conner family is still struggling to come to terms with the loss.
"I don't know what its gonna take to stop it," Conner told the station. "But no child should ever feel like they have to kill themselves to stop that kind of pain."
Need help? In the U.S., call 1-800-273-8255 for the National Suicide Prevention Lifeline or visit stopbullying.gov. You can also visit The Trevor Project or call them at 866-488-7386.
Related
Popular in the Community