Ashton Kutcher and Mila Kunis will soon welcome their second child ― and the actor just accidentally let slip that it's a boy.
"She points to Mila and she's like, 'baby brother,' when she points to the belly," Kutcher said. "And then she points to Dad and she goes, 'beer,' so I think she gets there's something in the belly, but I don't quite think that she knows that it's not going to be a plastic doll yet."
Kutcher and "Today" host Savannah Guthrie, who is also expecting her second child, discussed their expanding families and how they are both preparing.
"I'm a little terrified, to be honest," "The Ranch" actor said, joking about all of the parenting rules and theories that come with bringing a second child into the family. "You have a recognition that they're pretty durable. You're not going to break them."
"The one topic of conversation we had even prior to ever having kids was always, 'How do you raise a child to not be an asshole?'" the actress said, to chuckles from the hosts. "It's so important because we both came from pretty solid poverty backgrounds and grew up very poor and are very much self-made and are very aware of what a dollar is worth."
Before You Go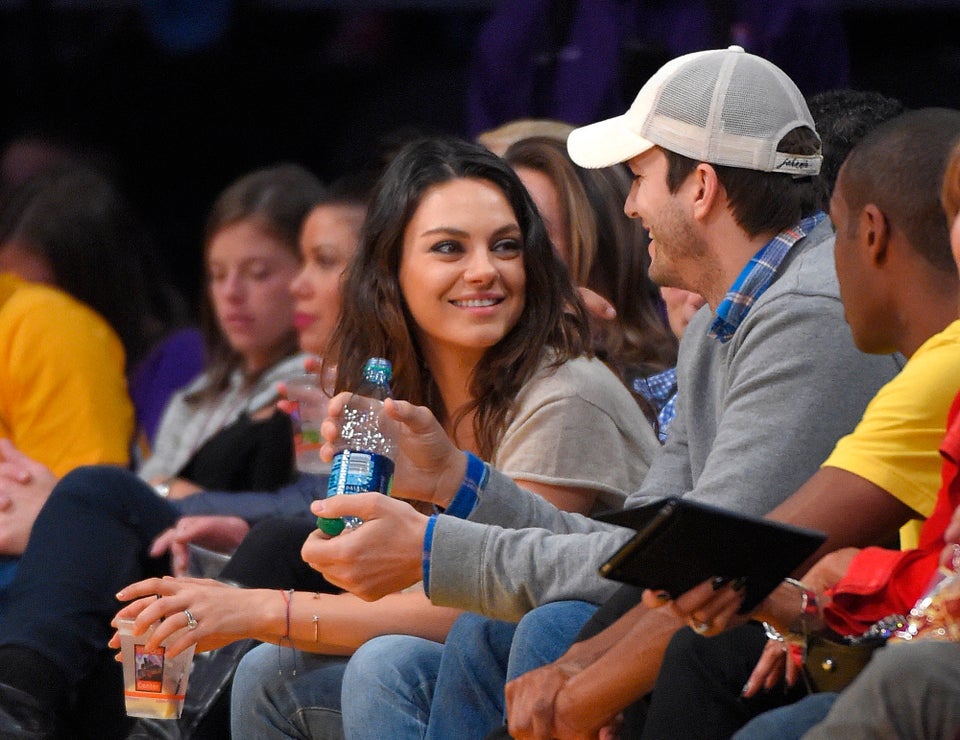 Ashton Kutcher and Mila Kunis
Popular in the Community