UPDATE: Radar Online, sister publication to Star, is reporting that Sara Leal, the woman who claims that she slept with Kutcher, met with an attorney on Tuesday night.
_____
PREVIOUSLY: Star Magazine is alleging once again that Ashton Kutcher cheated on wife Demi Moore, this time claiming it was with a 21-year old brunette. The publication says that the woman claims she met Kutcher while he was out bowling with his family, slipping him her number on a cocktail napkin.
Though they haven't publicly commented on the report, there are some potential clues. On September 23rd, Moore tweeted a quote from Greek philosopher Epictetus, writing, "When we are offended at any man's fault, turn to yourself & study your own failings. Then you will forget your anger."
According to People, Kutcher and Moore spent September 24th, their sixth wedding anniversary, apart; Kutcher was out with former "That 70s Show" cast mate Danny Masterson, while Moore was in New York promoting her Lifetime movie, "Five."
Married since 2005, the couple was hit with allegations of infidelity in 2010, when Star claimed Kutcher had cheated on Moore. They also had texts Kutcher allegedly sent another woman, 21-year old Brittney Jones. Kutcher slammed that report. "I think Star magazine calling me a 'cheater' qualifies as defamation of character. I hope my lawyer agrees," he wrote on Twitter. "STAR magazine - you don't get to stand behind 'freedom of the press when you are writing fiction."
Jones, it should be noted, also told Star that she met Kutcher in a bowling alley.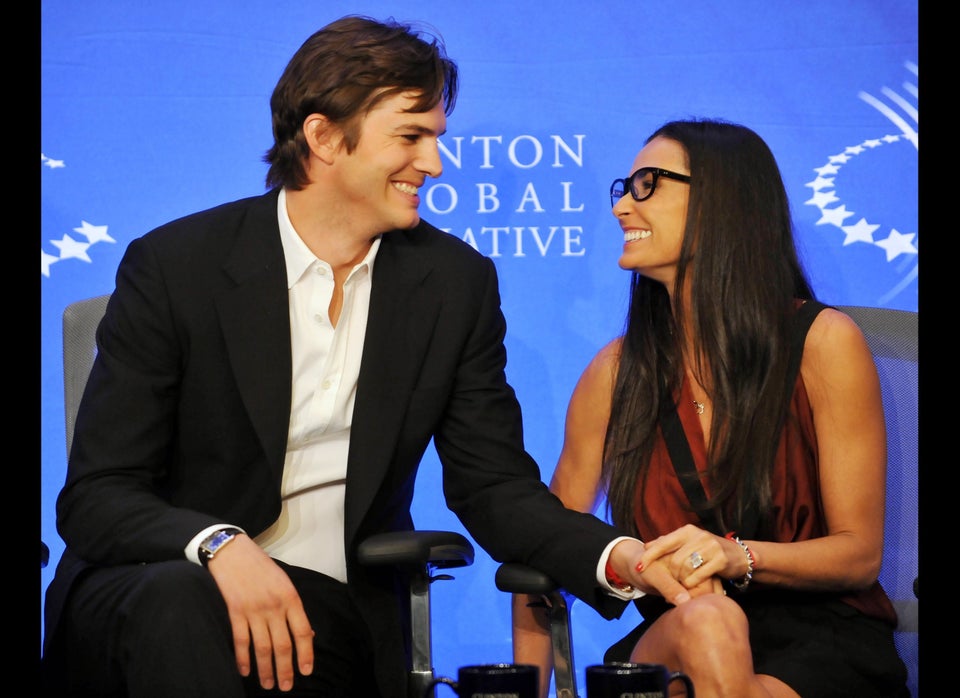 demi and ashton
Related
Popular in the Community