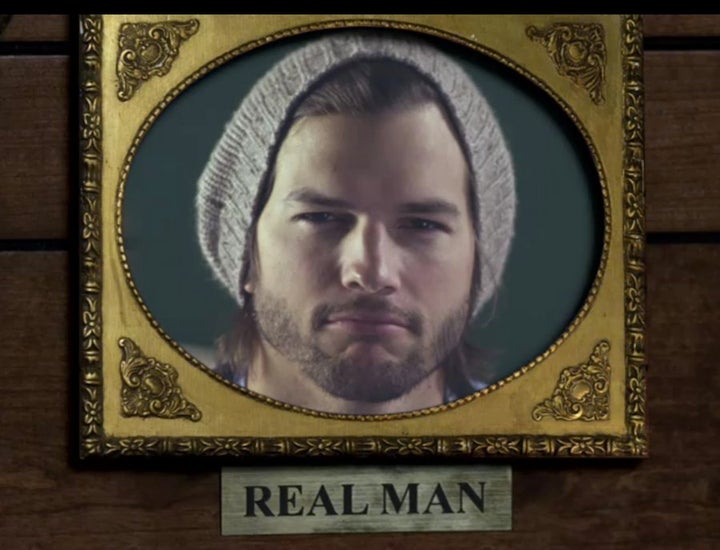 The Demi and Ashton Foundation (DNA), founded by Demi Moore and Ashton Kutcher, launches its "Real Men Don't Buy Girls" interactive video campaign this week, aiming to educate the public about child sex slavery in the United States.
Kutcher became interested in the issue after stumbling across a "Dateline" feature on sex trafficking in Cambodia. He was astounded by what he saw.
"I was watching six and seven-year-old girls being raped for profit," Kutcher says. "I said to myself: I don't want to live in a world where these things are happening and I'm not doing anything about them."
Moore and Kutcher began researching the issue further, and discovered that, in the United States alone, between 100,000 and 300,000 girls are enslaved and sold for sex, while upwards of a million girls are prostituted worldwide. The entire industry generates $39 billion annually.
"The average age of a girl involved in the sex trade is 13," Kutcher says. "And the average man who buys a girl is 30-years-old, has no prior criminal record, and has a well-paying job."
Kutcher explains that the "Real Men Don't Buy Girls Campaign" contains a message he hopes people are willing to pass around; one that specifically addresses the male psyche, while also being entertaining and informative.
"Once someone goes on record saying they are or aren't going to do something, they tend to be a bit more accountable," says Kutcher. "We wanted to make something akin to a pledge: 'real men don't buy girls, and I am a real man.'"
Today, DNA has released several short interactive videos featuring Justin Timberlake, Sean Penn, Bradley Cooper, Jamie Foxx, Jason Mraz, Ashton Kutcher, Drake, Adrian Peterson and Isaiah Mustafa, among others. You can add your own photo and insert yourself into the campaign, as well.
DNA also released an exclusive video featuring Arianna Huffington. ("I think Arianna's made it abundantly clear in her life that she prefers real men," Kutcher says). He and Arianna first met during a panel on technology, social media, and philanthropy at the Clinton Global Initiative.
Another video exclusive to AOL.com features Bradley Cooper in his backyard. Although, Kutcher jokes, "Brad takes all my roles in movies," he praised Cooper's willingness to be a part of the project.
Consistently a major proponent of the power of social media to enact change, the most important thing to Kutcher is that these videos get people talking about the issue.
"At the end of the day anyone and everyone can be involved in this campaign. The minute you like our Facebook page, you're already one step closer to this three-step-process, you've made an advocacy video that you can share. One minute of your time might be all a girl needs to save her from sex trafficking."
WATCH an exclusive video featuring Arianna Huffington below.
Related
Popular in the Community