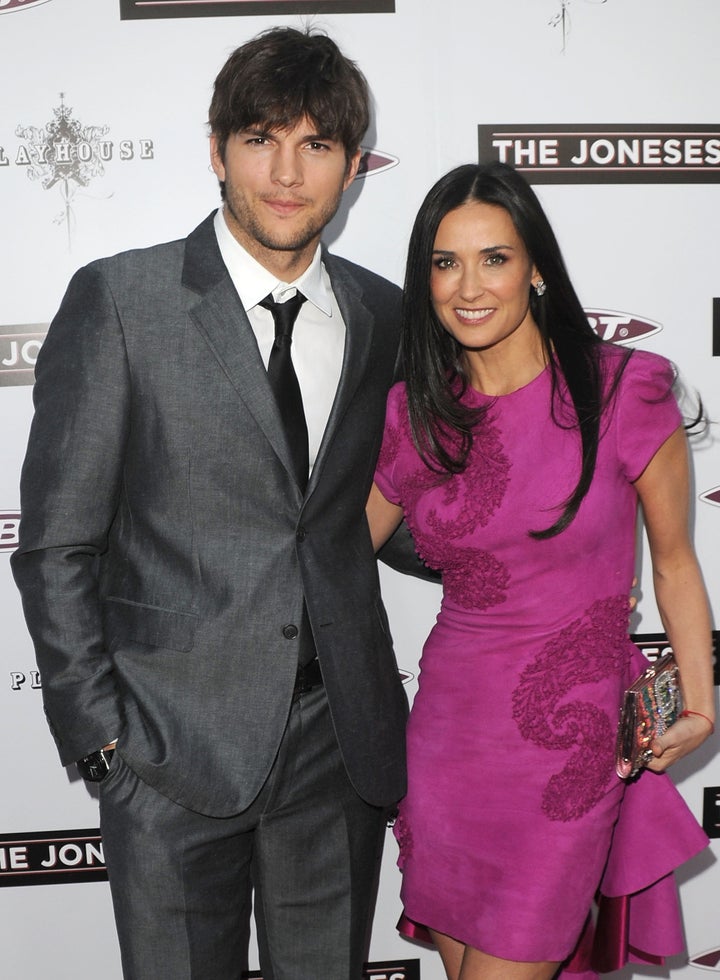 Ashton Kutcher took to Twitter on Wednesday to slam rumors that he cheated on wife Demi Moore.
"I think Star magazine calling me a "cheater" qualifies as defamation of character. I hope my lawyer agrees," he wrote. "STAR magazine - you don't get to stand behind "freedom of the press" when you are writing fiction."
Star reported that an eyewitness saw Ashton "kissing and groping a hot young blonde by an out-of-the-way bathroom at Italian restaurant Madeo in L.A."
"Ashton had this gorgeous girl pinned against the wall, and he was totally making out with her," the source told Star. "I was shocked to see him sucking face with a girl who obviously wasn't Demi."
Ashton's rep denied the story.
Popular in the Community