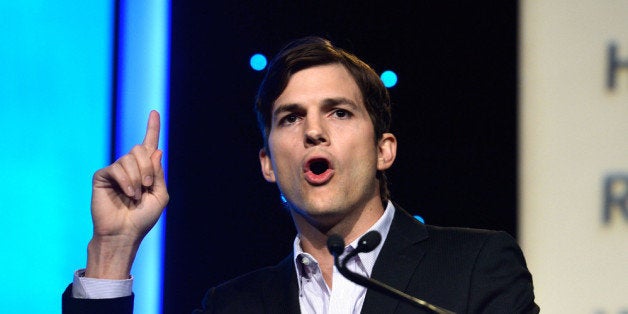 New dad Ashton Kutcher has a bone to pick about the gender stereotyping that pigeonholes parents. In a Facebook post on Sunday, the actor and father to 5-month-old Wyatt Isabelle lamented the lack of diaper changing tables in men's restrooms.
He wrote, "There are NEVER diaper changing stations in mens public restrooms. The first public men's room that I go into that has one gets a free shout out on my FB page! #BeTheChange"
"The source of my ire is solely directed upon the businesses that consciously decide to install changing tables in women's restrooms, but not in the men's restrooms (and have no Family restrooms, either). They're fine with young children visiting their establishments, but if they soil themselves, there better be a woman around to take care of it."
Like Kutcher, Richards lives in Los Angeles, where he lobbied for the Potty Parity For Parents Act bills, which would mandate that facilities with changing tables in women's restrooms must provide them in men's restrooms as well and also require all newly constructed buildings to include at least one changing table that's accessible to both men and women.
California Governor Jerry Brown ultimately vetoed the bill after it passed with bipartisan support in the State Assembly. But the dad blogger has not given up hope, as he continues to tackle this topic on Daddy Doin' Work and encourages readers to celebrate businesses that provide changing tables in both men' sand women's restrooms and call out those only include them in the latter.
With more pressure from parents, especially celebrity parents, perhaps more businesses will take note and work toward potty parity for moms and dads.
Before You Go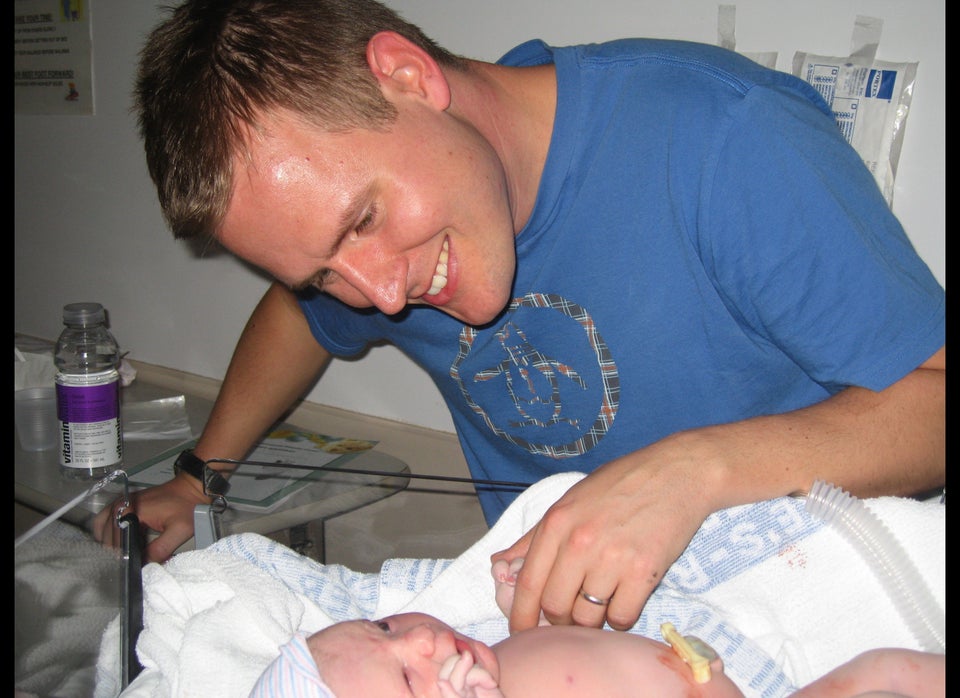 First Photos Of Dads And Babies