Long before he was married to Demi Moore, and accused of cheating on her with a 21-year-old, Ashton Kutcher dated January Jones. Scroll down for a photo of them in 2000 attending his 'Dude, Where's My Car?' premiere together.
Last year January told GQ about how Ashton, her first boyfriend after she moved out to LA, tried to discourage her from acting:
"He was like, I don't think you're going to be good at this. So--fuck you! He only has nice things to say now--if anything, I should thank him. Because the minute you tell me I can't do something, that's when I'm most motivated."
PHOTO: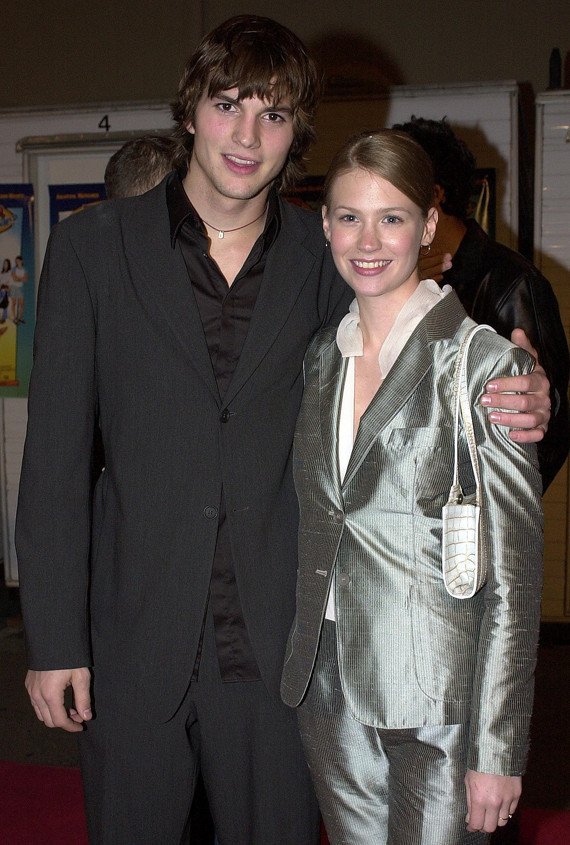 Popular in the Community