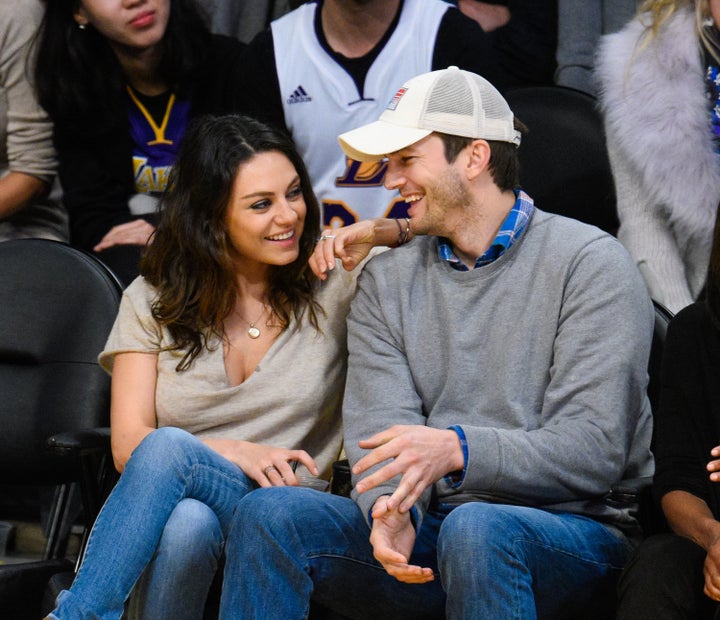 Though the notoriously private couple do their best to stay out of the spotlight, Kutcher finally revealed some details about their 2015 top-secret wedding on Wednesday's episode of "Ellen."
"It was a ninja effort," Kutcher told host Ellen DeGeneres. "We really didn't want helicopters at our wedding and it's a legitimate concern. I was like posting things on social media that were in different locations to avoid -- we didn't want to be screaming our vows at each other."
The "Two and a Half Men" actor also talked about their daughter, Wyatt, who turned one in October. Kutcher said she loves dancing, likes to "Whip and Nae Nae" and "loses it" when he sings "The Wheels on the Bus Go Round and Round." She also has a knack for getting into trouble.
"That first year, you spend just trying to keep them alive. And then after that, you actually hit a point where your job is to keep them from killing themselves," Kutcher said. "She tries to kill herself on a regular basis."
The actor continued, "Like, she doesn't realize that's a cliff and that could be dangerous. She'll just jump off the thing. She don't know yet ... You'd think that they would come with instincts around fire and large falls, and they don't."
"I am able to be a stay-at-home mom with my kid, and I do find that nowadays people can't do that," Kunis said. "Everyone has to have a job and you have to have a two-person household. I was able to take time off and actually raise my child, which I consider a blessing."
Before You Go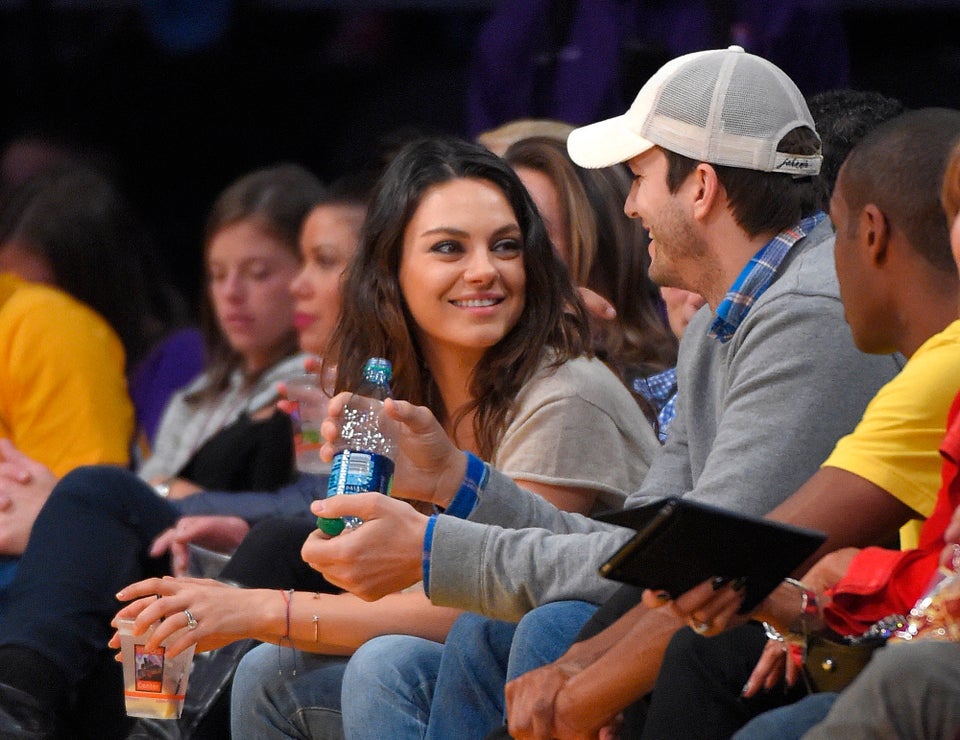 Ashton Kutcher and Mila Kunis
Popular in the Community