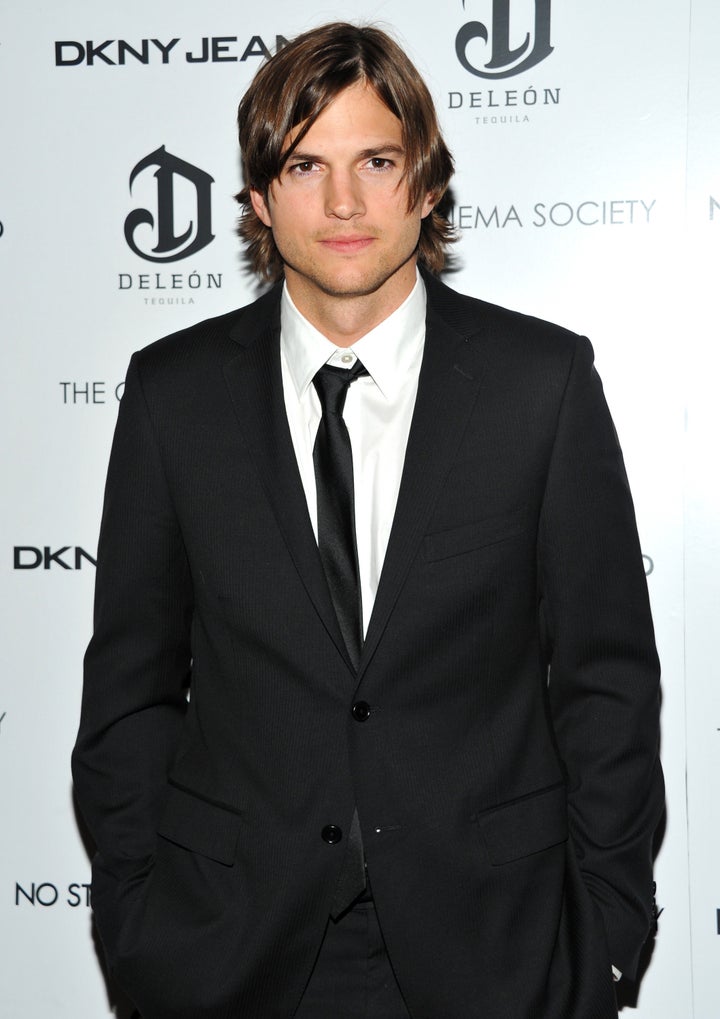 Ashton Kutcher, to the rescue.
As the world -- and Charlie Sheen's brain -- melted around "Two and a Half Men" executive producer Chuck Lorre, he had a decision to make: end the number one sitcom on television or go on with the show with a new star. After an exhaustive search and more than a few sleepless nights, he decided to not only choose the latter option, but to totally revamp the show in the process. Instead of signing an actor in his 40s or 50s -- such as Hugh Grant -- as had been his original intention, Lorre went with a younger star.
It wasn't his original idea to approach the 33-year old Ashton Kutcher, but after one meeting, he was sold.
"'We have to make this happen, this guy's amazing,'" he recalls telling his show's writers and producers in a new interview with The Hollywood Reporter. "Also, I looked at his movies, and episodes of 'That '70s Show,' I looked at 'Punk'd.' But what really touched me was, there were a couple moments -- and I can't remember which film it was, because he's made quite a few -- aside from his abilities in comedy, he also has the ability to do really poignant and heartfelt moments."
Kutcher has starred in a number of dramatic films, including the heavy "The Butterfly Effect," "Spread" and "Personal Effects."
"I thought, ultimately, that was the key to creating a character that we could care about," Lorre says. "We introduced him as a heartbroken man. And there's a sincerity and an authenticity to the actor, to the man himself, that allows you to care for him, because he can wear those real emotions on his sleeve. It's pretty powerful."
In September, Kutcher remembered those conversations, telling TV Guide, "We played with a lot of very bizarre notions for what the character could be. I thought we settled on something, and then found out it was completely different from what we talked about but equally interesting... There was an offer that day."
Lorre says Kutcher's attitude has helped keep the show afloat.
"He's kind of fearless. And his enthusiasm is -- it's not recklessness, it's a willingness to take risks, creative risks, and his joyfulness is kind of infectious. It kind of filtered through the whole production. I mean, just taking the job alone was an enormous risk, and he took that risk with a big smiles -- he said, 'Let's do this thing, let's give it a shot.' His enthusiasm and his determination was really infectious. It really helped me, because this was somewhat of an unnerving process."
REAL LIFE. REAL NEWS. REAL VOICES.
Help us tell more of the stories that matter from voices that too often remain unheard.