Ashton Kutcher apparently sees those rumors that he cheated on ex-wife Demi Moore as something positive and character-building.
On Saturday, the 39-year-old actor returned to his home state of Iowa to receive the Robert D. Ray Pillar of Character Award at the Ron Pearson Center. While accepting the honor, he referenced his dramatic split with Moore.
"I'm also probably the first person to get this award for character who had, like, his name splashed across every gossip magazine as an adulterer, like, five years ago," Kutcher said, according to People.
He added, "Character comes when those magazines tear you apart for something you may or may not have done and you gotta go out and perform tomorrow — with everyone looking at you like you might be an adulterer."
"It is with great sadness and a heavy heart that I have decided to end my six-year marriage to Ashton," Moore told The Associated Press. "As a woman, a mother and a wife there are certain values and vows that I hold sacred, and it is in this spirit that I have chosen to move forward with my life."
But was there a reason for Kutcher to bring up his dramatic split with Moore in his speech? Well, it was all a build up for him to share this with the crowd:
I had the great fortune of getting a divorce because I felt the impact of it and how much loss is in there and how much love is in there and that its not neat or clean or messy. And I understood finally my parents' divorce in a whole different way.
According to E!, in his speech on Saturday, Kutcher also joked that he's likely the first person to receive the award who had been arrested at 18 for "felony burglary for trying to break into his high school" (he was given a deferred judgment), and also was pulled over by a state trooper "while tripping on mushrooms."
Before You Go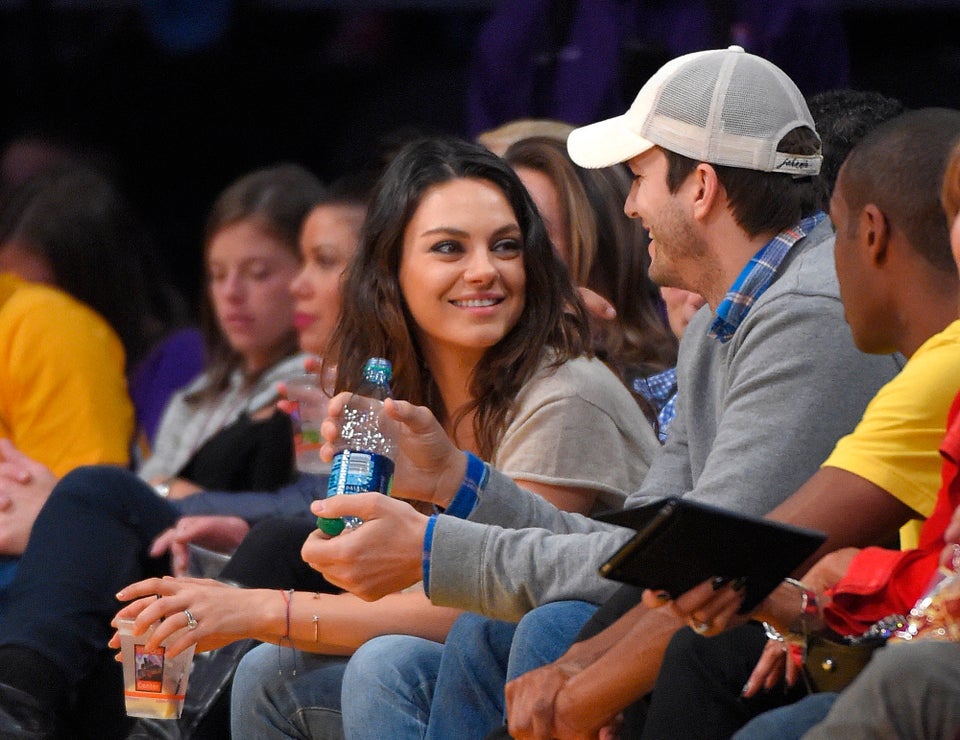 Ashton Kutcher and Mila Kunis
Popular in the Community