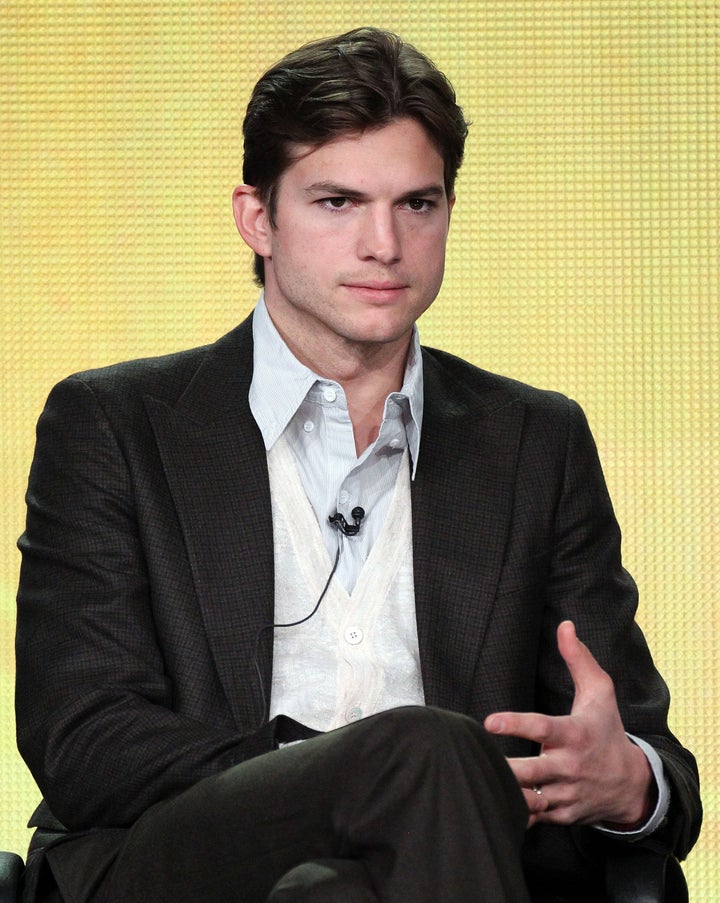 Say hello to a very clean-shaven Ashton Kutcher. The "Two And A Half Men" star debuted his new look at the Television Critics Association winter press tour. Kutcher shed his long hair and scruff for next week's all-new "Two And A Half Men," in which Walden seemingly gets a much-needed haircut due to his current relationship status.
After the initial shock of seeing Kutcher sans his luxurious locks wore off, it was business as usual at the TCA's. Will Walden Schmidt be back for next season?
"The deal we structured was a test deal," Kutcher said. "The show is outperforming the numbers from before I was here. I think people are responding to it. For me, having a show that people like and want more of, that'll dictate my decision. I have a couple features I'm going to do in the summer... I'm interested in coming back."
"The show is sophisticated and naughty and I think everyone likes a good naughty joke," he argued. "I feel no need to pull away from the brand of '2 Broke Girls,' which is basically ballsy, in-your-face and hopefully funny."
The freshman CBS comedy has been criticized for their borderline offensive and somewhat racist jokes, to which King replied: "It's interesting because if you talk about stereotypes, every character when it's born is a stereotype. This show started with two stereotypes -- a blonde and a brunette -- and that implies certain stigmas as well, which we've try to diffuse and grow [away from]."
For fans of "How I Met Your Mother," you can rest easy because exec producer Carter Bays revealed that setting an end date to the series is "not a high priority for us," reports TVLine.
"I think we're keeping it undecided as for now." He then confirmed that Ted meeting his future wife "will be part of the end game of the show. How much the show will go on beyond that, we can't say."
Check out some of the other TCA highlights below.
Calling all HuffPost superfans!
Sign up for membership to become a founding member and help shape HuffPost's next chapter