Over the past several months, Ashton Lee, a transgender 16-year-old from Manteca, California, has been at the forefront of the state's political arena, attempting to convince legislators about the significance of passing Assembly Bill 1266. The bill, which already passed California's Senate earlier this month, now awaits the signature of Governor Jerry Brown.
Yesterday, Lee delivered a petition with 5,700 signatures to Gov. Jerry Brown's Sacramento office.
Assembly Bill 1266 would, "require that a pupil be permitted to participate in sex-segregated school programs and activities, including athletic teams and competitions, and use facilities consistent with his or her gender identity, irrespective of the gender listed on the pupil's records."
Having testified before the California Senate Education Committee prior to the bill passing the Senate, Lee has proven to be a voice for other young people like himself who face marginalization and discrimination at the hands of the public school system as an institution. Gendered spaces, such as bathrooms, and organizations, such as sports teams, often act as forces of regulation on the bodies of trans-identifying individuals, particularly teenagers who have no choice but to navigate these aspects of the public school system.
In a previous interview with CNN, Lee stated that, "I just want to be treated the same as all the other boys, but my school forces me to take P.E. in a class of all girls and live as someone I'm not... I can't learn and succeed when every day in that class leaves me feeling isolated and alone."
The bill has not gone without resistance from some legislators. According to The Sacramento Bee, Sen. Jim Nielsen told his colleagues in July that the legislation would impose "no standard of evidence to verify what gender (students) declare that day." Other conservative lawmakers have claimed that students will take advantage of the bill, such male-identifying teens attempting to join female sports teams for a competitive advantage.
However, Lee and other activists have articulated that this argument is invalid, as administrators should be able to discern who is attempting to exploit options enabled by the bill and the overarching goal of allowing teens to self-identify within the public school system should not be undermined by this mentality.
"[The bill will] help me so much at school, and people like me," said Lee, "and it will make it so much easier to graduate and be who we are and be accepted and understood...It's just going to make it so much easier."
Before You Go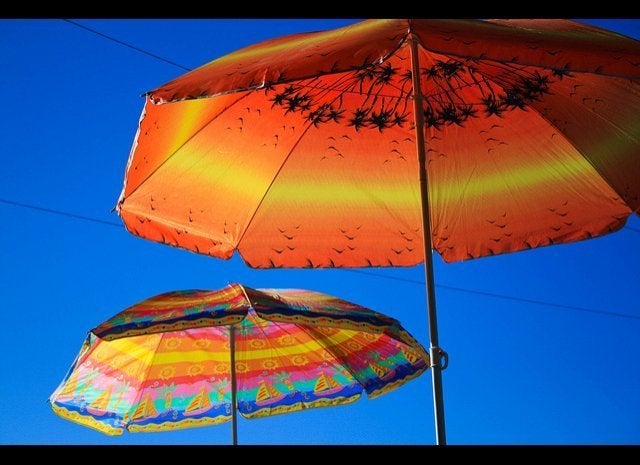 15 Things To Know About Being Transgender By Nicholas M. Teich
Popular in the Community