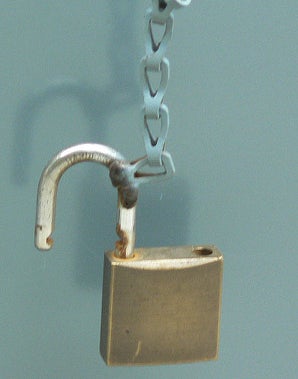 Over 75% of Taiwanese universities have officially boycotted Elsevier's prestigious research journals. This signals either Taiwan's disinterested stance toward funding prominent research journal access or a new method of obtaining access to scholarship.  Whatever the rationale is behind the subscription lapse, the scientific world has taken notice and is waiting to see what happens next. 
Taiwan's shift away from a reliance on Elsevier research journals is important by itself and more poignant as other countries like Peru and Germany have also rallied behind similar actions.  Couple these scholarly revolts with the Netherlands' 2016 Elsevier boycott and it appears that the future direction of scholarship is tilting in favor of lower cost opportunities to research represented through the growing open access movement. 
Yet, recent financial statistics might tell another story.  
In contrast to the last several years of increasing open access conversations and corresponding publisher boycotts Elsevier's 2016 financials look far from impacted.  In fact, Elsevier's own June 2016 calculations posted a 35.4% profit.  Perhaps even more noteworthy than just a profit margin is the fact that Elsevier's operating revenue is up 2% while their operating profit is up 4%. This suggests that when the publisher fine-tunes more efficient digital delivery methods, it has elected to increase profits rather than decrease costs of delivery for customers.  
Although Elsevier's financial health is strong—and the company is acting in a manner consistent with most corporations that want to realize a strong profit margin—some of the ramifications of a profit motive associated with the act of publishing scholarship takes a toll. The very regions that are already underprivileged on the world stage are the least likely to gain access to costly research journals which further sets them apart.  
Roshan Kumar, a medical doctor from Nepal, told me recently, "People residing in this part of the world still cannot access a lot of material that they require. Open access levels the playing field with Western countries that have more prominent access and helps to increase our competency to the same level as Western physicians."  
Talking more about disparities with Western countries, Kumar continues. "We have very limited access.  Our libraries don't have the ability to afford the subscriptions to such highly priced journals so they just give us a minimum of accessibility and we need to somehow satisfy ourselves with what they have. That is the reason we need accessibility to all journals—because it is really important for us to thrive in a global world." 
From Kumar's beliefs in equalizing his Nepal-based medical peers within the global community he has taken on a secondary career in addition to his medical position: promoting the need for broad access to research within Asia.  "We try to put in the ears of the big publishers you have two options: Either you need to make it so cheap that anybody can access it or you need to go open access. These publishers have no intention of providing access to resources in our subcontinent and that is very disturbing to me." 
Kumar also acknowledges this current lopsided scenario is not exclusively made by publishers with for-profit motives, but also—and perhaps more importantly—senior researchers and scholars who still prioritize the publication in historically prominent and costly research journals. 
"There is a feeling I see amongst established researchers and professors that they will still somehow go out to publish in conventional publications despite the fact that we won't be able to read any of it. There is a taboo that you need to publish in high impact factor journals or you need to be cited in the high impact factor journals and that is the only way to increase credibility.  I find that disturbing," says Kumar. 
While research access is clearly a sought after commodity, the need for open access within Asia is far from a one size fits all solution.  "There are so many differences in the economic situations, budgets of universities, and funding that is available from governments," says Kostas Repanas, head of the Office of Science Communications & Open Archives at the Agency for Science, Technology and Research (A*STAR) in Singapore. "I can't imagine anyone in Singapore saying, 'I want to access this journal and my university doesn't subscribe.' But if you go to a different level: Thailand, Cambodia, Myanmar, Malaysia, Indonesia, the situation is really completely different."
Repanas details that there is a decisive effort from the Association of Southeast Asian Nations (ASEAN) to try to collaborate for broad reaching open accessand adds that BioMed Central drove efforts for an Open Access Scholarly Publishers Association (OASPA) conference in Thailand in 2014.  Working with colleagues from Japan, Repanas and others worked to create the Asia Open Access Summit to serve that region with its first conference in November 2016 in Kuala Lumpur, Malaysia, which resulted in an increased awareness and desire for more open scholarship resources.
Although Repanas and Kumar are clearly pulling their respective weights to further promote a conversation of open access toward research, Repanas believes that other nations are doing a better job at circumventing some of the reasons for high price research journals in the first place.  
"Australia has been doing a much better job lowering the reliance on journal impact factors," says Repanas. "They have a range of metrics where they don't just focus on the impact factor alone.  In Asia, it is overall pretty much focused on impact factors of specific journals. I think, for example, some of the universities in Singapore have been in this race to be the top universities in Asia and they are actually pushing it quite hard."  Repanas alludes to a rumor from colleagues in China who say that their country will pay scholars to publish in high prestige journals.  Clearly, these attributes prioritizing high impact factor journals for additional credibility undermine the plea from less developed nations to do away with high prestige, high exclusivity, and high price journals.  
If there has been one creation that has been a worldwide equalizer to the access of research, it has been the online search engine Sci-Hub, which bypasses publisher paywalls for its 58 million journal articles.  Sci-Hub and its creator Alexandra Elbakyan are currently engaged in a lawsuit with Elsevier that alleges copyright infringement from the search engine. 
"Sci-Hub is a tricky thing.  Some people choose to ignore it.  I don't like that. Because, in my opinion, Sci-Hub is there for a reason. If there was not a need, it would not exist," says Repanas. Yet, Repanas is aware of the complexities that surround Sci-Hub as being a solution to the open access dilemma.  "There is no easy answer.  That is why you won't hear many open access advocates telling others, 'Why don't you just use Sci-Hub? What if Sci-Hub stops existing in six months?  You cannot treat it as proper infrastructure."
As Asia continues to refine its stance on the appropriate funding for research journal access, ultimately, its decision will have powerful consequences on all regions within Asia, including under represented areas. The irony is, of course, that the regions with the strongest economies, library budgets and voices in the conversation are the exact places that are least burdened by current accessibility to research.  Although that scenario could be skewed toward those with power, the current boycott in Taiwan and open access conversations throughout Asia highlight a cognizance toward the full equation and equally powerful ramifications.  And because of that,  medical researchers in Nepal like Kumar remain optimistic for the future. 
Calling all HuffPost superfans!
Sign up for membership to become a founding member and help shape HuffPost's next chapter
This post was published on the now-closed HuffPost Contributor platform. Contributors control their own work and posted freely to our site. If you need to flag this entry as abusive,
send us an email
.