Argento agreed to pay actor and musician Jimmy Bennett, now 22, as he was experiencing "severe economic problems" and had already sought millions in damages against his family, she said Tuesday in a statement to reporter Yashar Ali, who has written for HuffPost.
"I have never had any sexual relationship with Bennett," the actress said.
"Bennett knew my boyfriend, Anthony Bourdain, was a man of great perceived wealth and had his own reputation as a beloved public figure to protect," she said, naming the late celebrity chef and adventurer who died by suicide in June. "Anthony insisted the matter be handled privately and this was also what Bennett wanted."
The rationale behind the payment, she said, was that Bennett could bring negative publicity to them if they didn't comply.
"We decided to deal compassionately with Bennett's demand for help and give it to him. Anthony personally undertook to help Bennett economically, upon the condition that we would no longer suffer any further intrusions in our life," she said.
Argento's response comes two days after The New York Times reported that Argento, 42, agreed to pay $380,000 to Bennett after he accused her of sexually assaulting him in a California hotel room in 2013.
Documents sent by an unidentified party to the Times to support its report included a selfie, dated May 9, 2013, that reportedly showed Argento lying in bed with Bennett. The photo's copyright was given to Argento as part of their agreement.
A photo posted on Argento's Instagram account in May 2013 shows her hugging Bennett in what appears to be a restaurant.
"My son my love until I will live @jimmymbennett marina del rey 05.2013," the caption reads. Bennett played Argento's son in the 2004 film "The Heart is Deceitful Above All Things."
Argento's attorney characterized payments made to Bennett by Argento in the documents as "helping Mr. Bennett."
Argento was one of the first actresses to publicly accuse disgraced film producer Weinstein of sexual assault and has since spoken out in support of other victims.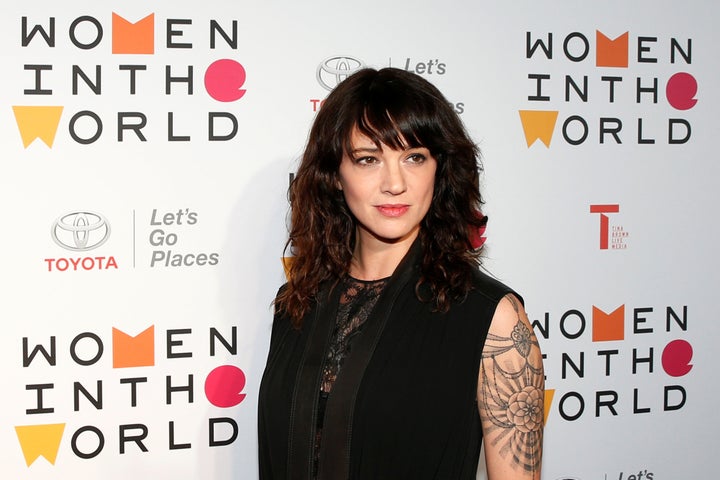 Fellow actress and alleged Weinstein victim Rose McGowan said Monday that her "heart is broken" over the Times' report. The two women connected over their accusations against Weinstein, who has been charged in New York with six felony counts of sex assault, including rape.
"I got to know Asia Argento ten months ago. Our commonality is the shared pain of being assaulted by Harvey Weinstein," McGowan tweeted.
Attempts to reach Bennett's attorney for comment on Tuesday were not immediately successful.
This story has been updated to include additional background information.
Popular in the Community