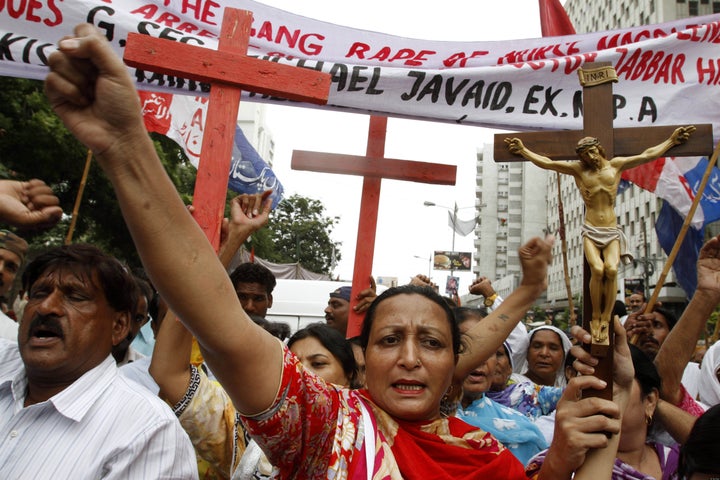 Asia Bibi, a Christian woman and mother of five, has been sentenced to death for "blasphemy" in Pakistan, the first conviction of its kind for a woman, the AFP is reporting.
The case originated in Pakistan's Punjab province when a group of female Muslim laborers complained that Bibi had made derogatory comments about the Prophet Mohammed. According to CNN, the women alleged that Bibi said, "the Quran is fake and your prophet remained in bed for one month before his death because he had worms in his ears and mouth. He married Khadija just for money and after looting her kicked her out of the house." A police investigation was opened, which led to a trial and guilty verdict for Bibi. The AFP reports:
Sentencing her to hang, Judge Naveed Iqbal "totally ruled out" any chance that Asia was falsely implicated and said there were "no mitigating circumstances", according to a copy of the verdict seen by AFP.
Bibi is proclaiming her innocence and says that she is being persecuted for her Christian beliefs in a Muslim majority nation, says the Telegraph.
Human rights groups are condemning the verdict, and her husband, Ashiq Masih, told the AFP that he would appeal the verdict.
Last July, two Christian brothers were shot dead after being convicted of blasphemy, the BBC reported.
Popular in the Community