 Stepping into this particular evening — the ambiance, the dress, the music — is a throwback to the 1950s. Here, a man in a pin-striped, three-piece suit with a rose in his lapel dances close to a young woman with beautifully dark hair and a black dress that's held up with just a thin spaghetti strap. There, another man in a shiny gray suit over a gray shirt and a gray tie leads a woman across the dance floor as her legs dart through a flowered dress with a (very) high leg slit. The familiar twang of the tango fills the air as we breathe in the beauty of … Buenos Aires? Hardly. This is Hong Kong.
Argentina may very well be the birthplace of this sensually dramatic dance, but more of the industry's growth these days is being led by Asia. Unassuming Asians — professionals by day, dancers by night — attend milongas (tango-infused parties), pay for private lessons that can top $200 and even travel more than 11,400 miles to Buenos Aires to dance with the industry's biggest names. That is, when the most famous dancers aren't flown into Asia for special workshop performances. The bad news for some dedicated, if not fanatical, followers here is that they may have just missed the Seoul Tango Festival, though over in Japan there are dozens of milongas going on any given week — and, in India, tango groups and associations are popping up everywhere from Jakarta to New Delhi.
In this part of the world, tango has more of a cult following than mass appeal. In Hong Kong, for example, dances like the tango or even the flamenco appeal to a younger generation looking to fill both social and exercise needs. Locals "go crazy" for those dances, says Anna Chan, head of artistic development for dance at the West Kowloon Cultural District Authority, the city's new government-sponsored arts hub. In other parts of Asia, such as Japan and mainland China, the younger generation can be spotted taking part in tangolike dancing as a form of entertainment, visible almost every evening in parks around the country much like, say, breakdancing might be seen in North America.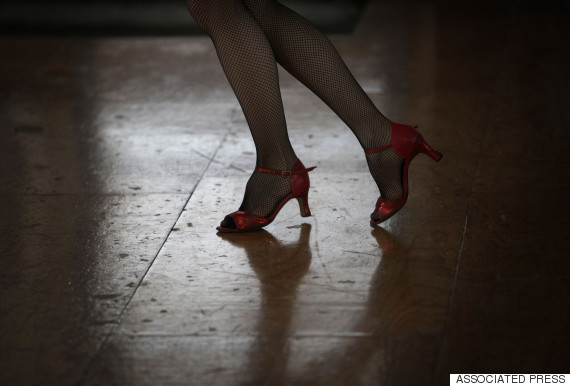 But understanding how the tango first maneuvered onto this continent requires stepping back to see how it started — early last century in the smoke-filled bars near the port in Buenos Aires. The lyrics then, full of struggle and macho romance and Argentine slang, had a lot in common with the blues but gave way to a dance style that emerged over time. Those moves eventually pushed into Asia thanks to Baron Tsunayoshi Megata (that's Tsunami Megata to his friends), the grandson of a samurai warrior and son of a diplomat. Megata lived in Paris for six years, until 1926, where he learned to dance. Back in his homeland of Japan, he opened an academy then wrote a book, A Method to Dance the Argentine Tango, and the first Argentine orchestra played in Japan in 1954.
Meanwhile, in Argentina, tango's popularity was waning. It wasn't until three decades later that the musical Tango Argentino brought the focus back to Argentina. Carlos Rivarola was one of the key dancers in that show, which was held in Paris and Broadway and attracted all sorts of A-listers. He was later cast in Tango, an Argentine film that was nominated for an Oscar in 1999.
Despite these successes, making money at home proved quite difficult for Rivarola and his foot-moving peers. And it fell on communities in Europe and Asia to financially prop up tango, which was included on UNESCO's Intangible Cultural Heritage list in 2009. "All of us who live off tango make our money outside Argentina," Rivarola tells OZY. While he's been visiting Japan for years, the 63-year-old also traveled to Singapore and Hong Kong earlier this year to teach dance classes and perform as demand for his talents there has been rising.
Indeed, even in Hong Kong, which still has one of the smaller tango communities on the continent, there's an event related to the dance almost every night, says Ka-mong Lee, who learned to tango in 1999 then quit his job as a graphic designer four years ago to teach the dance full time. During one recent evening, Lee, his wife and his dance partner were among a group of dancers who opened for Rivarola and his partner, Gladys Fernandez, another Argentine dancer whom many credit with launching tango in Hong Kong.
Now, with the help of enthusiasts like Lee, the tango torch just might get passed to a new generation of tangueros — if they're willing to shake it on the dance floor. "Chinese people sometimes feel shy," Lee says. "You have to help them through."
Before You Go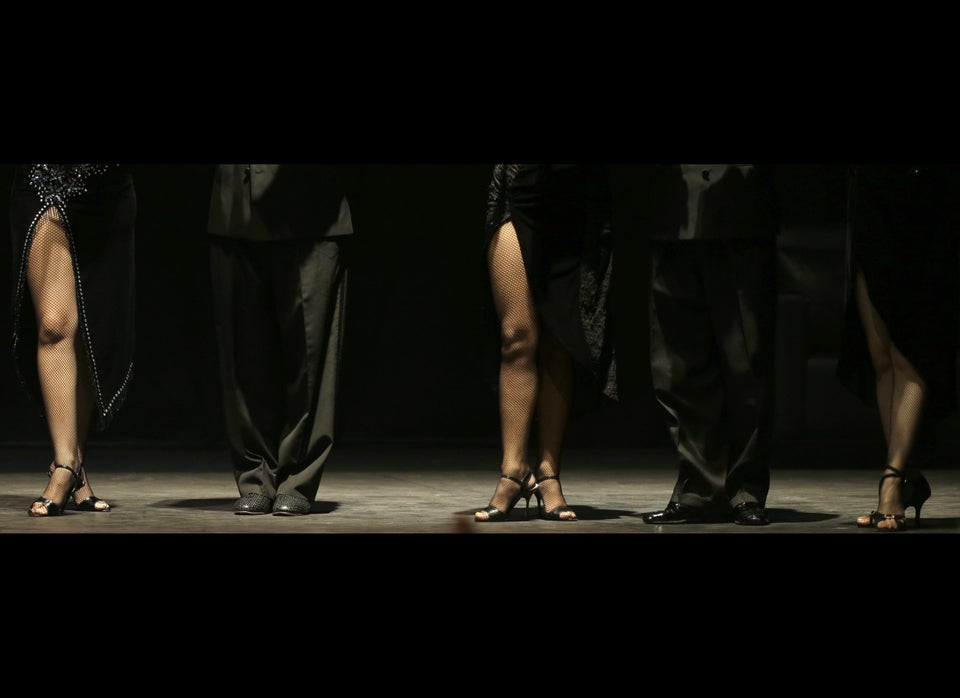 Argentina's Tango Showdown
Popular in the Community