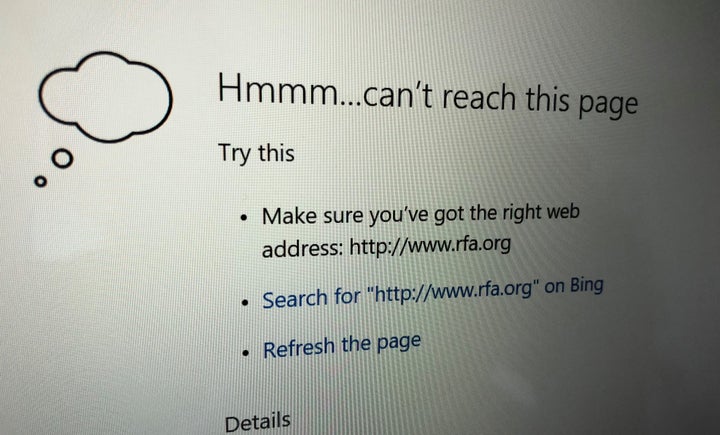 Saigon. January 5, 2018. I watched the Times Square 2018 countdown on CNN earlier this week. But I missed midnight live in New York by ten minutes. More on why in a minute.
Working here in Asia for the past three months, I've read occasional items about the importance of the "Net Neutrality" debate back in the states. Wired warns that "providers like Comcast and Verizon may soon be free to block content, slow video-streaming services from rivals, and offer "fast lanes" to preferred partners."
A big issue no doubt. But out here where most "providers" are State controlled, the State has long been free to "block content, slow video-streaming services" from all media: television and the internet. Hundreds of millions of people in Asia get used to it or find ways around controls.
I first observed a fascinating control system in Malaysia about 15 years ago. I visited the headquarters of the nation's largest Cable-TV operator "ASTRO" in the Kuala Lumpur suburb of Bukit Jalil. An executive ushered me into a large room filled with more than 100 small cubicles in which video editing equipment was placed.
There, a hundred women, stylishly covering their heads with wonderfully colored "tudung,' hunched over work stations. They were carefully monitoring international television channels, looking for anything that might offend either Islamic or Malaysian state sensitivities.
All TV channels were on an eight minute delay. It gave the women time to make edits. The "BBC World" electronic chimes sounded the hour exactly eight minutes late. When I met Malaysian Information officials, I would joke about it. "Sorry to be late," I would say, "but I set my watch to the chimes of the BBC heard on Astro." That drew a nervous laugh.
For years here in Vietnam, authorities wrestled with television and the internet. Controls to date have been decidedly haphazard.
Last month, a Deputy Commander of the People's Army "political department," pledged to strengthen Vietnam's control efforts. As the Lieutenant General put it: "In every hour, minute, and second, we must be ready to fight against wrong views." No one is certain exactly what that means. But the newspaper Tuoi Tre reported that Vietnam planned to strengthen what it called "Luc Luong 47," "Force 47," by adding a 10,000 person cyber warfare unit. Vietnam's National Assembly has also begun debating stronger, television, internet, and social media access laws.
It is likely the new measures will be focused on local bloggers who criticize the government. In the past year at least a dozen social media activists have been arrested for violating Penal Code Article 88 "spreading propaganda against the Socialist Republic of Viet Nam."
In Vietnam, foreign television news through State guided "SCTV Cable" is on a 10 minute delay. They have learned from Malaysia – but Vietnamese censors seem to be two minutes less efficient. That's why I failed to see Times Square greet the New Year - "live." The ball dropped at ten minutes past midnight or ten minutes past noon Saigon time.
Some TV channels here are banned altogether. Interestingly, Chinese state television is absent. Despite drawing four million Chinese tourists here last year, those tourists can't watch their homeland's "CCTV" channel here in Vietnam. There is no CGTN English channel from Beijing either. Despite official proclamations to the contrary, relations between the world's two most economically successful communist states are not in the best of shape.
Chinese control of television and the internet of course has developed to a higher level of efficiency than leaders in either Vietnam or Malaysia could dream of.
No television time delays needed in Beijing. The screen goes black in a near instant when any offending report appears.
The "Great China Firewall" is increasingly impregnable. Ways of getting around internet censorship are becoming fewer. About 3,000 websites are blocked. Some complain that China is cutting itself off from global developments in science, technology, business and investment by imposing too strict constraints on information flow. Few in government however seem worried.
Some Vietnamese leaders who admire both China's anti-corruption drive and its TV and internet censorship efficiency think the China model should be emulated.
Taming the internet here won't be easy. The horse is very much out of the barn. Right now, Vietnamese are among the world's top ten consumers of Facebook content. As 2017 ended, there were more than 33 million Facebook users. China developed alternatives to Facebook which is banned. Alternatives here in Vietnam have failed.
The websites of what some in Hanoi describe as the "American propaganda channels" - Radio Free Asia and Voice of America are blocked. But a quick switch to Facebook and their content is available. If they are of a mind to, Vietnamese viewers can watch Vietnamese language newscasts from RFA or VOA on YouTube.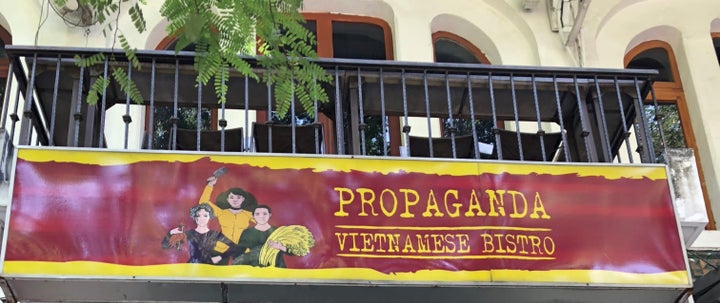 From time to time, I frequent a three year old bar across Dinh Doc Lap Park from the Ho Chi Minh City Revolutionary Committee's Foreign office. The name of the place is the "Propaganda Vietnamese Bistro."
Much of the world today seems to be engaged in a TV and on-line propaganda war. One person's truth is another's propaganda. Governments want to determine its citizens need to know; want push a particular line. A lack of transparency, intolerance of criticism and of alternative points of view appear to be growing not only in Asia but in many parts of the world.
Next time I'm at the "Propaganda Vietnamese Bistro," as 2018 begins, I'll raise my glass to greater openness and make a toast to tolerance. In the meantime, along with many here in Asia, I'll just have to get used to being late and not reaching that page!
Contact Jim Laurie and follow him on Twitter @Focusasia
Popular in the Community