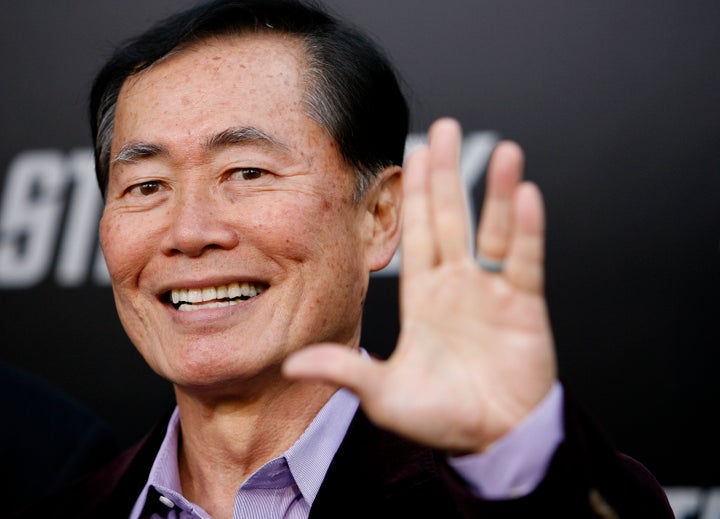 Dear Friends and other concerned Academy members,
Thank you for taking the time to voice your concerns about our 88th Oscar show, which are valid. We appreciate your perspective and take your points very seriously. It certainly was never the Academy's intent to offend anyone.
We are committed to doing our best to ensure that material in future Oscar telecasts be more culturally sensitive.
It pains us that any aspect of the show was considered offensive, and I apologize for any hurt the skits caused.
Our Awards Committee and Academy leadership will be exercising more oversight to make sure that concerns like yours are fully addressed.
Asian members of the Academy of Motion Picture Arts and Sciences just dropped the mic.
Star Trek actor George Takei, Brokeback Mountain director Ang Lee, Grey's Anatomy actress Sandra Oh and 22 other members of Asian descent sent a letter to the rest of the Academy protesting offensive jokes targeted at Asians at the 2016 Oscars.
In light of criticism over #OscarsSoWhite, we were hopeful that the telecast would provide the Academy a way forward and the chance to present a spectacular example of inclusion and diversity.

Instead, the Oscars show was marred by a tone-deaf approach to its portrayal of Asians. We'd like to know how such tasteless and offensive skits could have happened and what process you have in place to preclude such unconscious or outright bias and racism toward any group in future Oscars telecasts.
The authors asked the Academy to respond with "concrete steps" to ensure that people of all ethnicities are treated respectfully within the industry.
An Academy spokesperson made a non-apology to The Hollywood Reporter, saying, "The Academy appreciates the concerns stated, and regrets that any aspect of the Oscar telecast was offensive. We are committed to doing our best to ensure that material in future shows be more culturally sensitive."
The missive also pointed out that 60 percent of the world population ― whom the authors note are "potential moviegoers" ― is of Asian descent.
Last month's Oscars was mired in controversy in light of the fact that every actor nominated for an award was white. What's more, host Chris Rock engaged in a tasteless gag involving three children of Asian descent, whom he described as "accountants" and suggested were involved in child labor. Sacha Baron Cohen, in his "Ali G" alter-ego, also made a crude joke about Asian men.
In the days immediately following the telecast, Asian-Americans and the news media spoke out strongly against the racist jokes, which seemed to go against the inclusive spirit of the diversity-focused telecast.
"If you watched the Oscars the word diversity seemed to mean black and white. That was it," Takei told the Los Angeles Times. "We were absolutely aghast to see they compounded that by having a joke about Asian American children. How insensitive and how ignorant."
The Academy met on Tuesday morning for the first time since the Oscars to discuss diversity initiatives and debrief on the Oscars broadcast.