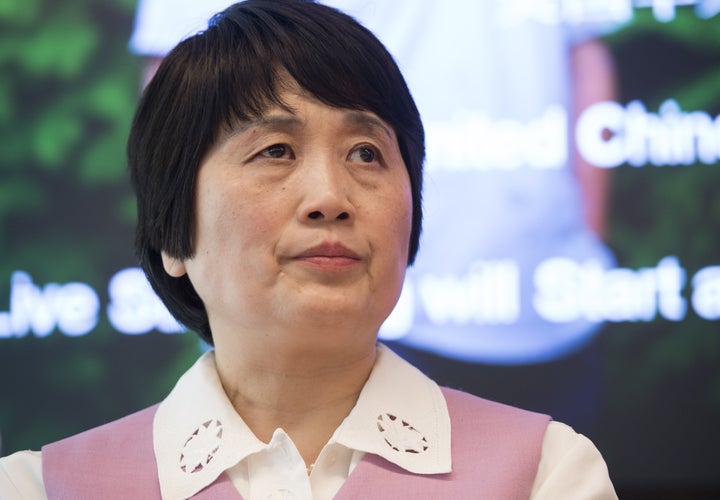 Several Asian-American members of Congress are demanding the Department of Commerce be held accountable for its part in a case in which a Chinese-American scientist was falsely accused of espionage.
The Congressional Asian Pacific American Caucus (CAPAC) released a letter, addressed to the DOC's Inspector General Peggy Gustafson, calling for an independent investigation to be launched into the department's handling of hydrologist Sherry Chen's case.
Though the espionage charges against her were dropped in 2015, the DOC still terminated her months later. An administrative judge mandated last month that Chen be reinstated at the National Weather Service, which is under the DOC.
Citing the April decision, the letter, signed by more than 30 members of Congress ― including Reps. Ted Lieu (D-Calif.), CAPAC Chairwoman Judy Chu (D-Calif.) and Keith Ellison (D-Minn.) ― said the DOC may have engaged in gross misconduct. An investigation would determine whether "corrective actions need to be taken across the department" and if there are systemic issues creating a "hostile work environment for Asian Americans and other minorities across our government."
While the letter is focused on the DOC's hand in the case, Lieu told HuffPost he hopes the caucus' call to action will send a greater message to the public, especially considering a string of cases involving people of Asian descent being wrongfully accused of spying.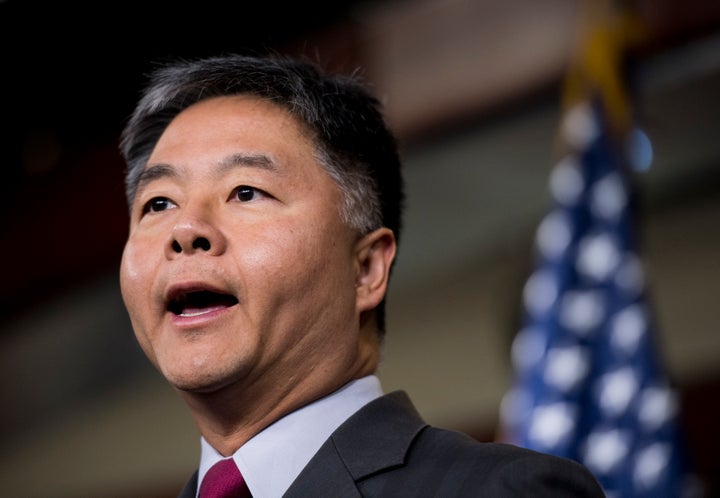 "We are all American, and no American should be deemed more suspicious because of his or her ethnicity," Lieu told HuffPost. "This isn't an Asian issue. It's an American issue."
The Congress members asked for an investigation to assess the DOC on three main areas: fraudulent actions, abuse of authority and misconduct or mismanagement.
"It does not appear that anyone at the Department has been held accountable for the pattern of misconduct in Ms. Chen's case," the letter reads. "We remain concerned that her case reflects systemic problems at the Department and warrants further review."
Chen was arrested in 2014. FBI agents accused her of using a stolen password to obtain information about U.S. dams as well as lying about a meeting with a Chinese official. However, a week before she was to go to trial, the case abruptly collapsed with little explanation. Though her arrest was widely acknowledged as an act of racial profiling, she was fired months later.
Chief Administrative Judge Michelle Schroeder of the U.S. Merit Systems Protection Board, which helps safeguard federal civil servants' rights, ordered the NWS to reinstate Chen and give her back pay. The decision also noted that officials failed to consider a dozen sworn declarations from her co-workers in the termination decision.
Schroeder added that the NWS failed to prove the "vast majority" of allegations against Chen, stressing that DOC officials were intent on firing her regardless of whatever additional facts were revealed. Schroeder wrote that they were "more concerned about being right than doing the right thing. Based on the unyielding nature of their testimony, I would not have been surprised if they rejected that 2 + 2 = 4."
Still, Chen hasn't been able to return to work, and the DOC plans to appeal the ruling, the department confirmed for HuffPost.
The DOC declined to provide further comment.
"The government was suppressing evidence ― evidence that was exculpatory to Sherry Chen," Lieu told HuffPost.
Citing cases of other scientists of Chinese descent who were also falsely accused, including professor Xiaoxing Xi, Lieu said that Chen's arrest is rooted in a larger issue.
"It's important to look at this case in a broader context. The only thing that runs through all these cases is that they're Chinese-American. One case, maybe you can call that a mistake. But when you have multiple cases, it becomes a pattern of discrimination," he added.
Several members of CAPAC spoke out on the issue after the arrests of Xi and Chen. Consequentially, the Department of Justice made adjustments to its handling of espionage cases, adding a layer of review and instituting implicit bias training for federal law enforcement officials and prosecutors.
"To us, that was a recognition that when prosecutors and law enforcement agents were looking at a certain fact pattern, they would deem a defendant more suspicious because they happen to be Asian-American," Lieu said. "Now, with the Department of Commerce, we don't understand why they're being so intransigent, in particular with the Sherry Chen case."
He noted that Chen's espionage case took place under Barack Obama's administration and said he hopes that Donald Trump's administration will apologize for the damage the case has done to Chen's life.
Popular in the Community