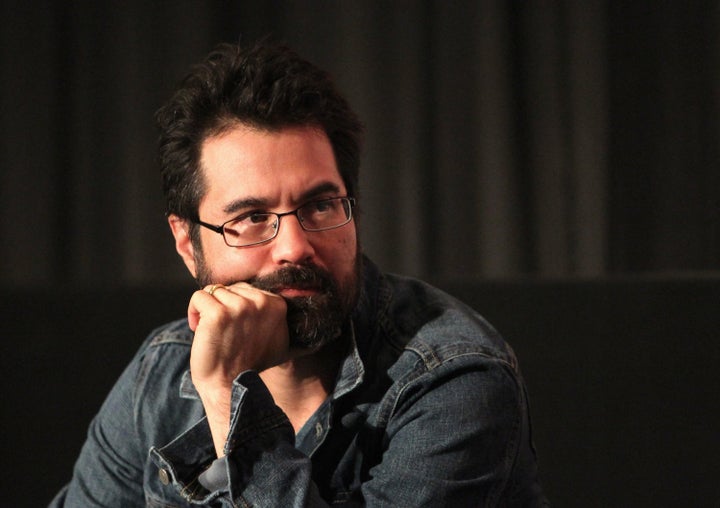 In the spirit of the new year, Asian-Americans are amplifying one another's voices.
Asian-American actors, writers, filmmakers and other creatives on Twitter have been sharing their various projects using the hashtag #AsAmCreatorRollCall. Comics writer Greg Pak launched the social media campaign last month so that those in the community could support each other in 2018.
With Pak's original post receiving hundreds of retweets, people were clearly eager to honor the work of their fellow Asian-Americans.
Writing on his website Dec. 21, Pak recalled an encounter 15 years ago, when he was taking his sci-fi anthology film "Robot Stories" to festivals.
"I remember a distributor telling us to our faces that it seemed weird to him that the film had all these Asian people speaking English without accents. I think we just stared at him in astonishment," Pak wrote. "He didn't say it in a rude manner; he wasn't trying to be offensive. He just totally didn't get it... Even though he [was] literally talking to real live Asian Americans, he didn't seem to understand that Asian Americans exist or could tell stories that other people could relate to."
But with the help of grassroots Asian-American film festivals, Asian-American cultural groups and other organizations, Pak says they were ultimately able to play the film across the country. It won dozens of awards, and was eventually picked up on DVD. The story serves as proof of the power of community support, he noted.
In the past couple of weeks, using Pak's hashtag, people have been sharing news of their upcoming work. Some big names like blogger Angry Asian Man, writer Melissa Hung and actor Yoshi Sudarso have chimed in with their own additions.
Judging from the hashtag, 2018 looks like it's going to be an incredible year.
Popular in the Community