Nydia Han, a reporter and anchor at Philadelphia's 6ABC Action News, took to Facebook on Sunday to describe a moment that made her feel like an outsider in her own city.
Han, a Korean-American with more than two decades of experience in broadcast journalism, was almost hit by a car while crossing a Philadelphia street Friday night on a green light.
"A driver, coming the opposite direction on Locust, flew around the corner to make a left turn — clearly did not see me — screeched to a halt and missed hitting me by about half a foot," Han says in the video, which currently has over 1.4 million views.
The two exchanged a few words about who had the right of way at the intersection. Then the driver drove off and shouted, "This is America!"
The casual, cutting remark left Han shaken but determined to speak out.
"It's those three words ― 'this is America' ― that I would like to respond to since this woman did not give me the courtesy to allow me to respond to her at the scene," Han says in the Facebook video. "So, yes, this is America. I am American. Born and raised."
"I know America in ways that you probably don't and never will," the reporter says in the four-minute video. "I have seen Americans suffer and grieve. I have seen Americans rejoice and show resilience and recover. I have seen America at its best and at its worst, so I know 'this is America' ― you do not have to tell me that."
Pointing directly to her own face, Han challenges the driver to think twice before making assumptions about who gets to call themselves American.
"Did you think that this face would not stand up against you? Against racism? And against ignorance? Well, you were wrong," Han says. "I am Asian-American. I am strong, I am proud and I am speaking out against you today."
The video has over 22,000 shares and 39,000 "reactions" on Facebook. Han, who was born in Ventura, California, has also received plenty of supportive feedback on Twitter:
In an interview with HuffPost, Han said she wanted to speak out for the sake of her 5-year-old daughter and 3-year-old son, both of whom she mentions in the clip.
"I kept wondering, 'What if my kids had been with me and heard that comment?' Over the years, I've developed a thick skin against ignorance and racism, but my children haven't. And I know many other people, young and old, haven't either."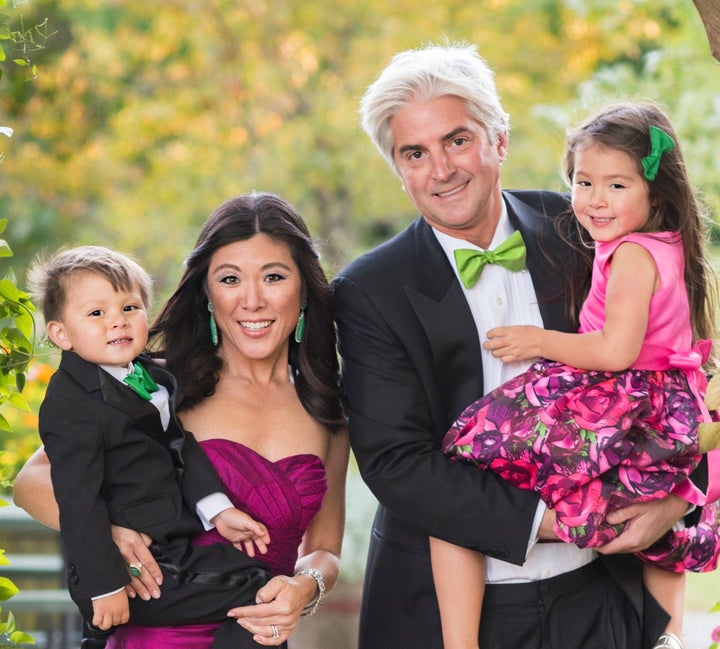 After years of intentionally brushing off similar comments, Han said she "finally realized that no response is not the right response" to uncomfortable encounters.
"I realized I bear a responsibility to speak up for my kids and others, especially since I have the honor of a larger platform and megaphone than most people."
Watch the video above to hear the rest of Han's powerful message.
Support HuffPost
The Stakes Have Never Been Higher
Before You Go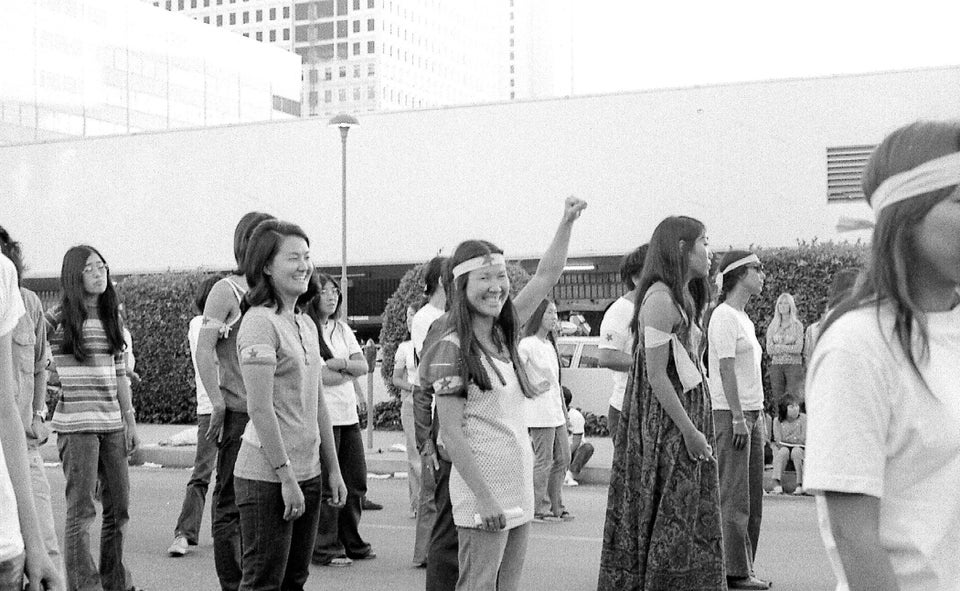 Asian Americans' Political Protest After The Vietnam War
Popular in the Community