I was in the British Virgin Islands last week, so I didn't have much to tell you about... but boy, oh boy, do I have some awesome experiences for you this week.
I'm doing the New York experience from broke to ballers. I may be on the broke side, but I have a couple of friends on the baller side. (Thank you for buying me food.)
So here is what I did this past week in the city and my recommendations for what you should do... if you can get in.
Amazing, Affordable Theater:
When Thoughts Attack, The Cell Theatre, $20
One of the lines of Kelly Kinsella's one-woman play that had me thinking "GIRL, how can you read my mind?"
And it had the audience in stitches.
I try to see all the $20 theather I can in New York City, purely because, once in a while, you land on a show like this one. Kelly is entertaining for a full hour. I can't think of the last time I listened to one person talk for an hour and didn't want to stab my ears with a fork.
The play is hilarious. A mash-up of SNL-style improv sketch comedy with serious honest, conversational acting.
Amazing, Affordable Food:
Tavola, 488 9th Ave (between 37th and 38th St)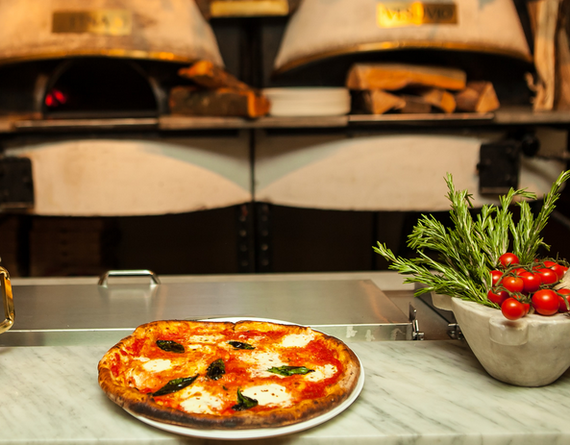 I love neighborhood-y restaurants. I love the warmth. I love seeing the owner meandering around, saying hello to regulars. And once in a while, I find one that I love that much more for its food. Tavola is usually packed when I walk by. I finally ventured in, and discovered why.
The owner, Nick, is Sicilian, and puts a lot of care into the integrity of the food. The pizza oven is flown in from Naples, the olive oil is from Castelvetrano, the Canoli shells are from Palermo and their home-made pasta is rolled out from classic Italian double zero flour.
Nick, also a chef, is amazing at bringing the simple flavors of Italy to Hell's Kitchen.
I recommend getting the seafood salad, which has delightful citrus notes, mingled with the savory saltiness of shrimp, scallop, and conch. Then share one of their truly Neapolitan pizzas from their wood-burning oven. The Margherita for $15 is a steal, simple in its flavors, exciting in its balance.
Finally, you have to get a cannoli. Shells from Italy, remember?
Huffington Post reader agrees to indemnify and hold harmless this writer from any claim action, sugar rush, fainting due to deliciousness, involuntary "mmm" sounds, etc., resulting from said cannoli. Enjoy!
Amazing Baller Theater:
Twelfth Night, Belasco Theatre, best tickets $165
Shakespeare. Oooh, don't you feel cultured! The show came to NYC from a sold-out run in London. First of all, the all-male cast makes this play amusing and authentic to begin with, but two-time Tony-er Mark Rylance was phenomenal to watch. He lights up the stage as Olivia, which is good because the stage only has candles for lighting. I'm afraid to write more about this because I am not a Shakespeare expert and I know everyone else thinks they are.
Anyway, I laughed, I cried. Bravo.
Amazing Baller Food:
Villard Michel Richard, NY Palace Hotel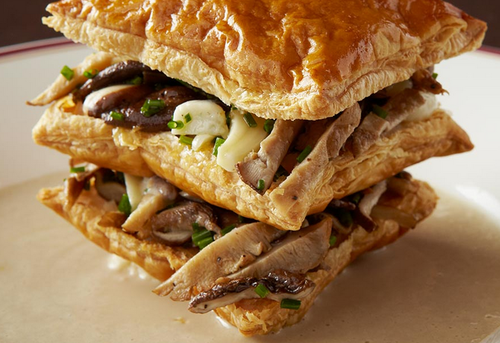 Do you ever wish you could put on satin gloves and a mink shawl and go out on the town, old New York-style, Gershwin playing in the background and your date smoking a pipe? Oh, so romantic. Oh, so New York.
World-renowned chef Michel Richard has constructed that experience. The main dining room is a little over the top, so I chose to eat in the lounge. The food is a la carte, and there is a beautiful wine cellar right in the middle of the room to remind you to drink.
The prosciutto plate is piled high with some of the best, fattiest prosciutto I've ever had. I also suggest the mushroom feuillette. Richard comes from a serious pastry background. (He started when he was 13. At 13, I was running around trying to find all the flavors of Lip Smackers.) Anyway, the feuillette is flaky and buttery and soft in between, with off-the-charts umami from the mushrooms.
Entree-wise, the Prime Cote de Boeuf au Poivre is ridiculous. It may not be a steakhouse, but they know how to serve a mean piece of French-style cow.
So full. Where's my pipe?
See ya next time, New Yorkers!
Popular in the Community