Conservative rabble-rouser Ann Coulter unwittingly summed up one misunderstanding about undocumented immigrants in America earlier this week, when she suggested "we put a few of them on buses."
Her tweet referenced "that illegal who 'lives in the shadows' with his own show on MTV" -- presumably referring to journalist and activist Jose Antonio Vargas, who is undocumented and whose film "White People" aired on the network. But Coulter either didn't know or didn't care that if Vargas were to be deported, it couldn't be by bus. He was born in the Philippines.
Immigration, especially unauthorized immigration, is often framed as a Latino or, specifically, Mexican issue. There are many examples of this: Coulter summing up deportation as a matter of putting people on buses, politicians pivoting directly to security along the southern border when asked about immigration policy, and media focusing on whether Latino voters are swayed by such policies.
Asian immigrants, by contrast, are usually left out of the discussion -- even though they make up the fastest-growing undocumented population and are expected to surpass Latinos as the largest immigrant group in the U.S. by mid-century. Asian-Americans are also becoming a larger proportion of the electorate, and some Democratic politicians have made an effort to target them. But they don't get the same level of attention as Latino voters.
Vargas is trying to bring Asian immigrants into the conversation.
"We have so relegated this to a border issue, to a Mexican issue, to a brown issue, that we are not seeing the global view," Vargas said. "I think that is a danger."
He came to the U.S. from the Philippines when he was 12 years old, and has been living here without authorization since. Vargas, now 34, "came out" as undocumented in 2011 and then founded a group called Define American that seeks to reshape the immigration debate, in part by highlighting a wider array of stories.
Last weekend, the group held a film festival in Iowa that featured movies not just about Latinos -- who currently make up the largest proportion of undocumented and legal immigrants in the U.S. -- but also people from Asia and Africa.
One movie screened was "The Joy Luck Club," a story about Chinese-American women and their immigrant mothers. Janet Yang, a producer of the 1993 movie who participated in a panel at the festival, said by phone that it's even harder now than it was then to get a film like "The Joy Luck Club" made. That's a loss for everyone, she said.
"It's something that is just so good for America to be reminded of these stories and how rich this country is because of it," said Yang, who is the daughter of Chinese immigrants.
It is ironic how invisible Asian immigrants are in the debate now, when earlier immigration laws, such as the Chinese Exclusion Act of 1882, were largely shaped around arguments over admitting people from China and Japan, said historian Erika Lee, who wrote The Making of Asian America: A History and also appeared on the panel.
When Asian immigrants are mentioned these days, it's often as the "model minority" or "model immigrant," she told HuffPost, which pits them against Latino immigrants in a way that is harmful for both populations.
"It further demonizes Latino immigration and it also helps deflect from the problems Asian immigrants do continue to have," Lee said.
Asians and Pacific Islanders make up more than 80 percent of the people in the government's employment visa backlogs, according to Rep. Judy Chu (D-Calif.), chairwoman of the Congressional Asian Pacific American Caucus. They also account for more than 40 percent of the people waiting for family immigrant visas.
"This is significant, but few know that these backlogs force so many AAPI [Asian-American and Pacific Islander] families to be separated from their loved ones for decades at a time," she said in an email.
Chu also noted that undocumented young people from Asian and Pacific Island nations make up only 2.6 percent of recipients of deportation relief under the Deferred Action for Childhood Arrivals program, even though they account for about 8 percent of those eligible.
"In order to truly raise more awareness about our community, we need the media to help us share AAPI stories and to provide a more holistic narrative of those impacted by our broken immigration system," Chu said. "It is through these stories that we can ensure that Asians and Pacific Islanders are no longer rendered invisible in our push for comprehensive immigration reform."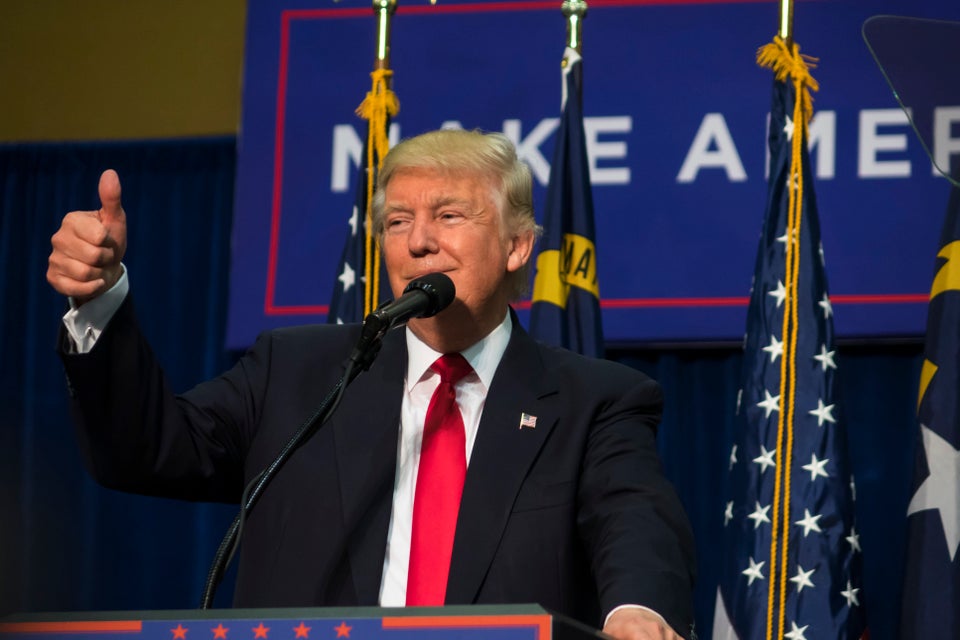 GOP Candidates On Immigrants
Popular in the Community