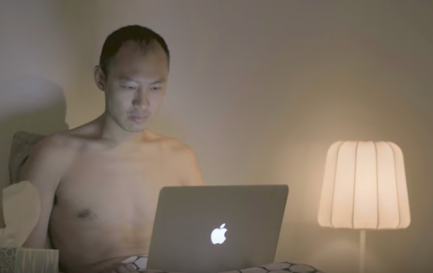 As an Asian American guy, I'm basically invisible in film and TV. 
This has always been the case: growing up, I never saw anything on TV that said it was cool, or even OK, to be Asian. 
At best, we are sexless third tier friends, tech nerds, grad students, persnickety and cold. At worst, we are irreconcilably Other, our culture played up for comedic contrast to a monolithic white lead. 
It's enough to make you ball your chi into an iron fist of power, and then give it to a white guy.
Asian Americans also occupy a strange place in comedy. In the "woke era," race-based humor has gone beyond the primal 1-2 punch of Chase calling Pryor the N-Word and Pryor responding with "dead honkey." We've graduated to Key & Peele, whose sketches examine gradients of race. And while Aziz Ansari, Ali Wong and Kumail Nanjiani are breaking boundaries, we still have miles to go. 
Example: even though comedy is dominated by straight white men, you'd be hard pressed to find one "talking black" on camera. Not so for the thick Asian accent. 
In American pop culture, Asian men are harmless eunuchs. This is never something explicitly stated, it is learned silently over a lifetime, by countless examples that calcify this understanding: Asian men learn what they are by seeing what they are not. 
As an Asian American guy, I'm ULTRA invisible in the world of porn. 
This is a video about that. 
Calling all HuffPost superfans!
Sign up for membership to become a founding member and help shape HuffPost's next chapter