The luxurious world of lingerie is embracing diversity.
The four Chinese models shared their excitement earlier this week by releasing a group photo of them posing, with peace signs raised, in front of the pink Victoria's Secret banner in Paris.
Victoria's Secret had been criticized for not featuring a more racially diverse lineup of models over the course of the fashion show's 21-year history. In fact, no Asian model had walked the VS runway until 2009, according to Yahoo Style.
In recent years, however, the lingerie giant has ramped up its efforts to be inclusive.
Similarly, Sui He has appeared in every Victoria's Secret annual fashion show since 2011.
And, as Reuters reported in July, the market for high-end lingerie in China has skyrocketed in five years, amounting to an $18 billion industry.
Victoria's Secret echoed the Chinese models' excitement by posting a photo of three of them on their own account, greeting them with a traditional "Ni hao" on Instagram.
Check out a preview of Victoria's Secret's event in the photo gallery below, and tune in to CBS at 5 p.m. ET on Dec. 5 for the full runway show.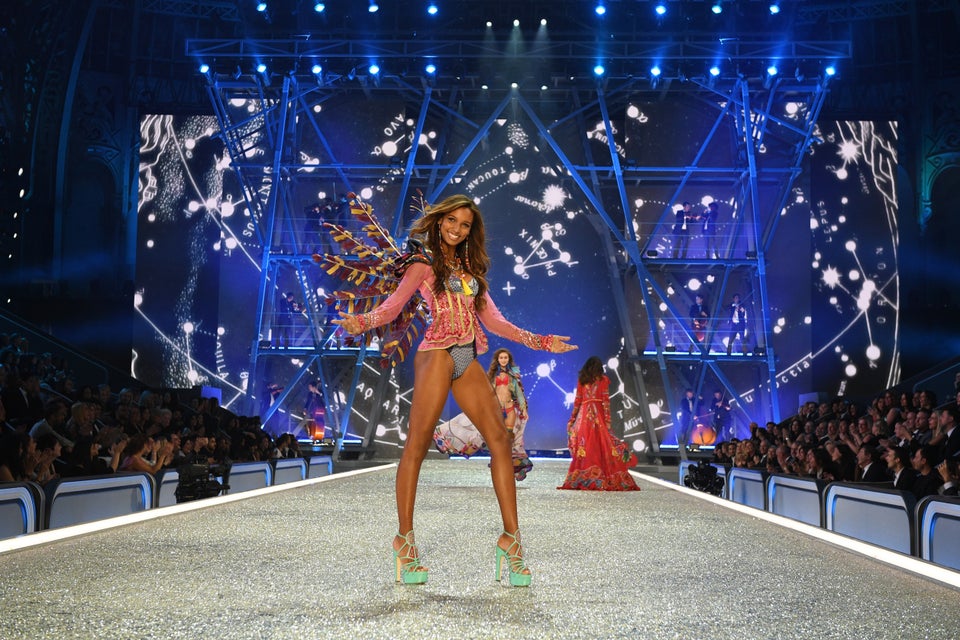 Victoria's Secret Fashion Show