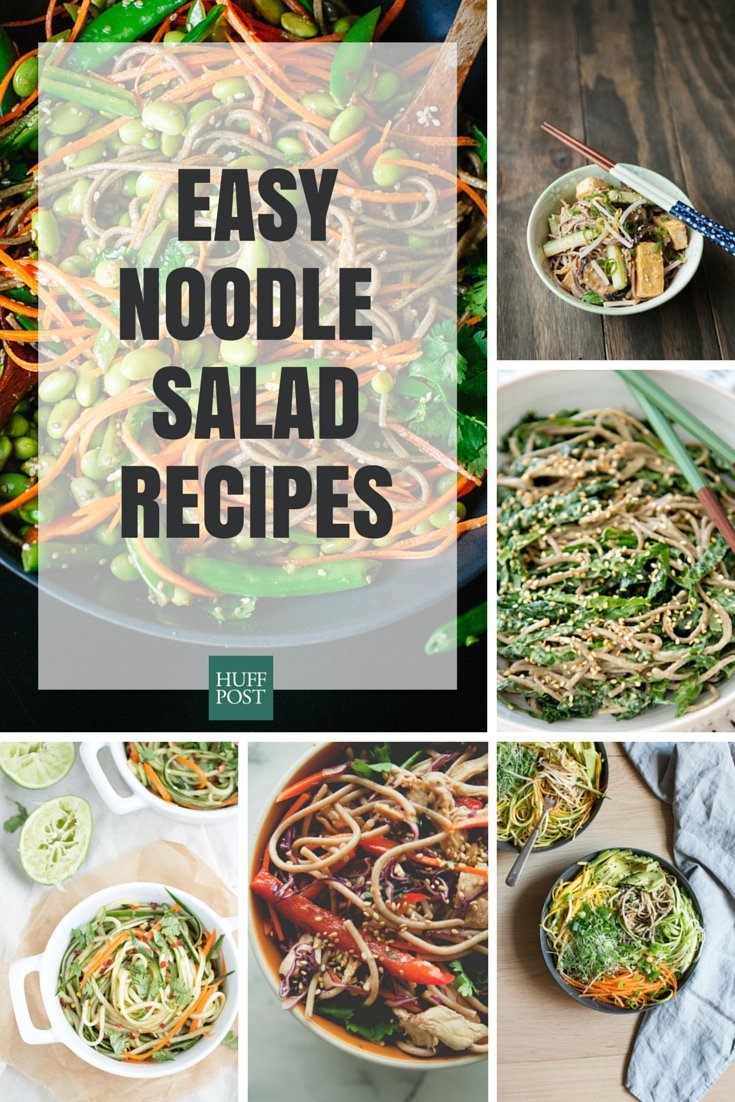 Photo credit: The Kitchy Kitchen, What's Cooking Good Looking, Cookie + Kate, This Gal Cooks, Use Real Butter, A House in the Hills
You can never have enough go-to quick, easy meal ideas -- especially during the summer when time is better spent outside. Salads are great for that, but often leave you hungry a few hours later. Cold soups are delicious and refreshing, but present the same problem as salads. But Asian-inspired cold noodle salads? Those are the ticket.
Cold noodle salads assemble quickly, just like a traditional salad, but are more filling thanks to the noodles. Any noodle works, but soba noodles are particularly well suited to being served cold. They can be made an endless number of ways, topped with various veggies and dressings, so you'll never tire of eating them.
We've gathered 10 recipes to get you started. After that, let your taste be your guide.