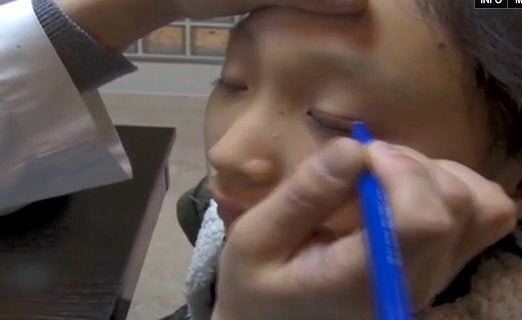 A growing trend has Asian patients of all ages, from the middle-aged to adolescents, seeking out plastic surgery in an effort to make themselves appear more "Western," CNN is reporting.
Nose-reshaping, facial contouring and eyelid surgery are among the most popular procedures in Seoul, a city which has become a tourist destination for newly-rich, globally-competitive Asian patients seeking a more European look. And it's not just appearance that matters: some Korean mothers are having a part of their children's tongue muscles surgically snipped to ensure better English pronunciation.
"They can find a much better job if they have a pretty face," says Dr. Kim Byung Gun, a Seoul-based surgeon, who says foreign patents comprise 30 percent of his clientele. Of that 30 percent, he notes 90 percent are Chinese.
One mother cites Asia's competitive drive as the primary reason she's bringing her daughter to get eyelid surgery. "Yes, I think it'll help her," Jang Hyu Hye says. "This is a society where you have to be pretty to get ahead. She's my only daughter."
Watch CNN's report below:
Support HuffPost
The Stakes Have Never Been Higher
Related
Popular in the Community