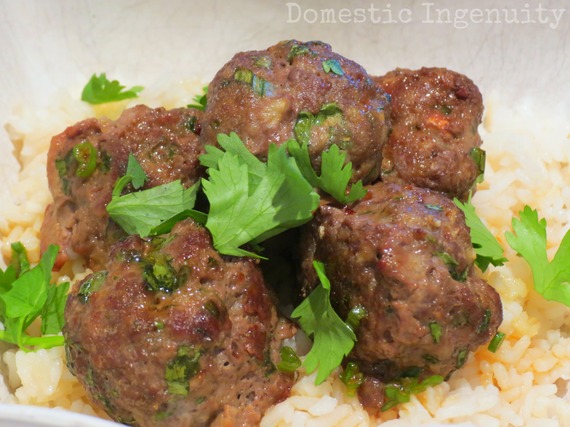 When the weather gets hotter I find myself craving lighter dinner ideas. Unfortunately there are only so many ways to eat salads before realizing that it's the same dish... different leaves. And even though you may not want heavy comfort food, you also don't want to be left hungry a few hours after dinner.
I absolutely love Asian inspired dishes so this recipe does not disappoint. Who doesn't love spaghetti and meatballs? But even that can get boring, so these Asian turkey meatballs with lime dressing are the perfect twist on traditional meatballs and tomato sauce. The fresh ingredients and leaner protein are a great summer meal that leave you feeling full without feeling bloated. Serve over a bed of rice or even greens if you are really determined to stick to yours salads. Either way you will love em!
Meatballs
1/3 cup Panko crumbs
1-2 lbs lean ground turkey
1 egg
1 Tbsp ginger, minced
2 clove garlic, minced
1/2 tsp salt
1/4 cup chopped fresh cilantro
3 scallions, chopped
1 Tbsp low sodium soy sauce
2 tsp sesame oil
Lime Dipping Sauce
3 Tbsp low sodium soy sauce (make sure this is low sodium)
1 tsp sesame oil
1-2 Tbsp fresh lime juice
2 Tbsp water
1 chopped fresh scallion
* There will be extra dipping sauce *
1. Preheat oven to 500°F. Mix meatballs ingredients until combined well. Shape mixture into small balls and place on cookie sheet lined with parchment paper. Bake until cooked through, about 15-20 minutes.
2. For the lime dipping sauce mix together soy sauce, sesame oil, lime juice and water. Add scallions.
3. Serve meatballs over a bed of rice and drizzle with 1-2 Tbsp lime sauce.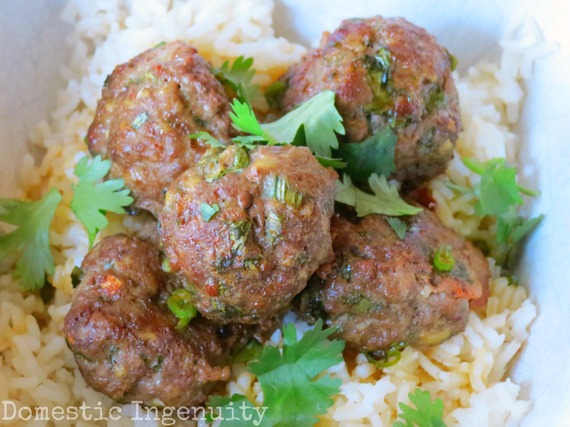 Miracles are like meatballs, because nobody can exactly agree on what they are made of, where they come from, or how often they should appear. ~ Author Unknown