 According to the National Transportation Safety Board, only two of the Asiana Boeing 777's eight emergency slides properly deployed outside the plane after the crash. Two slides inflated inside the cabin, pinning flight attendants and forcing other crew members to deflate them with an ax. That malfunction delayed passenger evacuations. Two of the 307 passengers died in the crash.
"I remember vividly, a family, a husband and wife, holding their kids ... and just falling off," passenger Ben Levy, one of the last ones to make it off the plane, told NBC.
An investigation by NBC discovered that the National Transportation Safety Board has been raising concerns over evacuation slides' reliability with the Federal Aviation Administration for years. A study the board conducted in 2000 found that at least one evacuation slide did not properly function 37 percent of the time. Former FAA investigator David Soucie told NBC that the agency's recommendations for improvements were unfulfilled.
"The FAA responded by saying it felt it had enough recommendations in place to make it safe already," Soucie said.
Just two months before the crash at San Francisco, the FAA issued an airworthiness directive for slides on the same model Boeing 777 planes as Asiana Flight 214, saying the slides were not properly deploying. Airlines have three and half years to address problems raised in the directive.
The FAA directive may not have mattered on the fatal San Francisco flight. The FAA has no jurisdiction over planes registered outside the U.S., and it is up South Korean air regulators to enforce safety on Asiana flights.
Related
Before You Go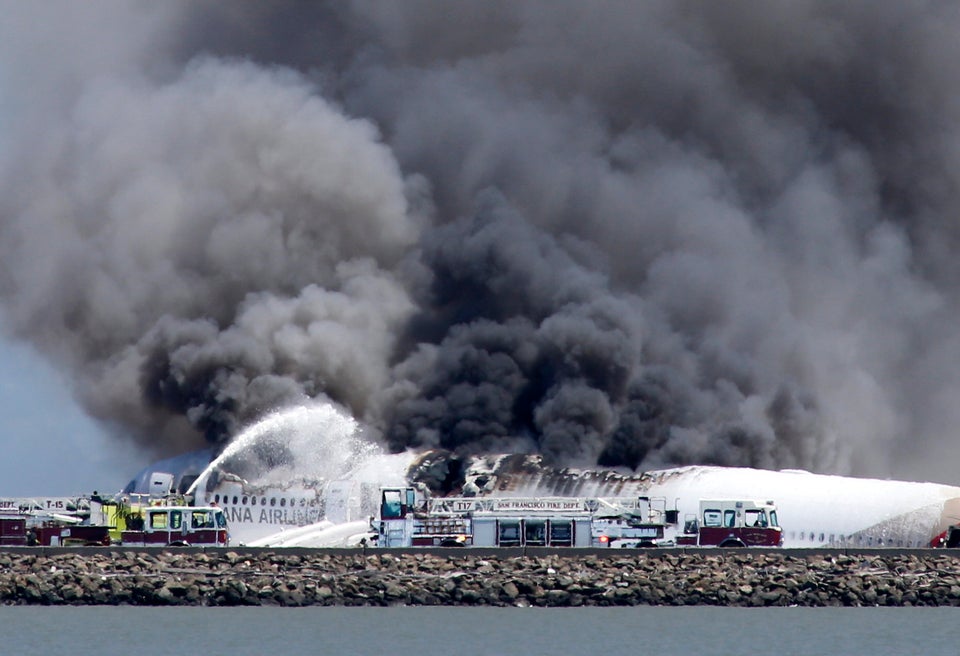 SFO Plane Crash
Popular in the Community