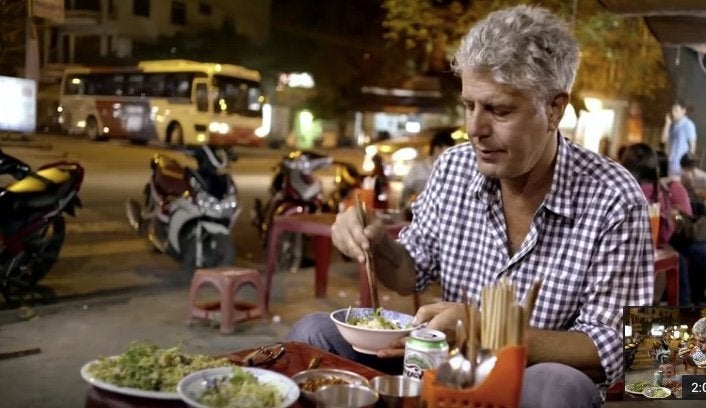 In a beloved episode of CNN's "Parts Unknown," Anthony Bourdain sits down on a busy city street in Vietnam to sample Cơm hến, a dish made with clams and rice. He calls the country his "first love" and one of his "favorite places on Earth."
"All of the things I need for happiness," the host said during the segment, gesturing to the items surrounding him. "Little plastic stool, check. Tiny little plastic table, check. Something delicious in a bowl, check."
The celebrity chef was known for visiting Asian countries and helping spotlight Asian cuisine in the U.S. in an honorable way that didn't exoticize or whitewash their dishes. After hearing about Bourdain's death at age 61 in an apparent suicide on Friday, Asians and Pacific-Islanders took to social media to remember a man who had long held a deep respect for their culture.
"Bourdain never treated our food like he 'discovered' it," tweeted Jenny Yang, a Los Angeles-based comedian. "He kicked it with grandma because he knew that HE was the one that needed to catch up to our brilliance."
During Bourdain's nearly two-decade career as a television host for the Travel Channel and CNN, the chef visited cities across Asia and the Pacific Islands to learn more about the local food scene. Instead of trivializing or tokenizing their cuisine and culture, Bourdain was the kind of traveler who would sit down with native chefs, learn to savor unfamiliar foods, and then share his appreciation for these dishes with the wider world.
In particular, Asian and Pacific-Islander Twitter users credited the chef with helping Western audiences appreciate Asian street food.
Filipino Twitter buzzed on Friday with reflections about how Bourdain helped introduce their cuisine to Western audiences.
Chef Claude Tayag told CNN Philippines that his restaurant Bale Dutung ― which translates to House of Wood ― in Angeles City became well-known after Bourdain paid a visit during an episode of the Travel Channel show "No Reservations" in 2008. Tayag credits the television host with introducing his viewers to "sisig," a traditional dish made with chopped pork.
"Let's remember him for what he's done … for introducing 'sisig' to the world," Tayag told the station.
Another Filipino chef, Joel Binamira, paid tribute to Bourdain in an Instagram post for "shining the global spotlight on Filipino food."
Bourdain also made sure to address the political and social climate in the countries he visited. In a 2014 "Parts Unknown" episode, the chef spoke about how the 1947 partition of Pakistan and India affected local farmers in Punjab, India.
Sikh scholar Simran Jeet Singh tweeted about how important that episode was for him.
Read on to see how other Asians and Pacific-Islanders on Twitter are responding to Bourdain's death.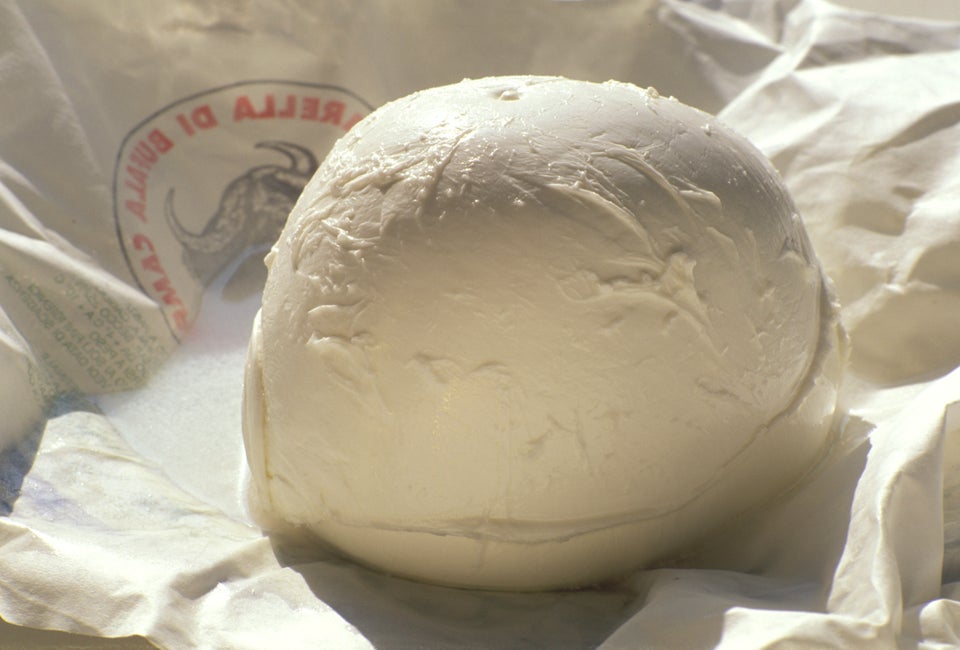 5 Foods Anthony Bourdain Always Keeps In His Kitchen