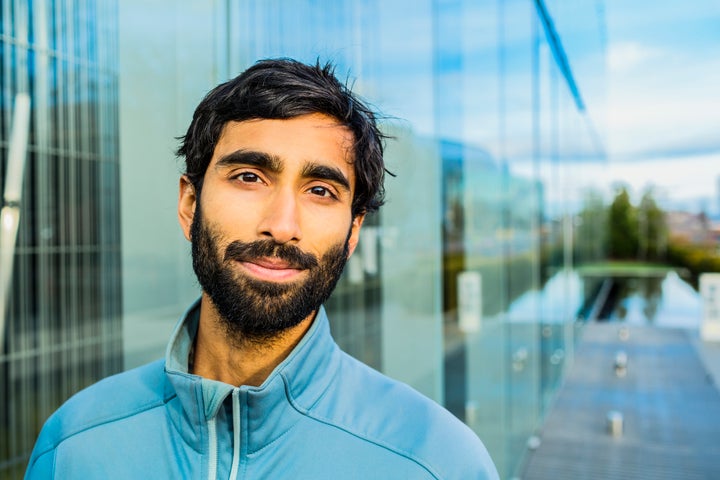 The exit polls didn't reflect the most accurate depiction of the Asian-American vote, a new report says. 
Though the 2016 election exit polls from Edison Research showed that 65 percent of Asian-American voters backed Hillary Clinton, the Asian American Legal Defense and Education Fund (AALDEF) revealed in its report that the number is actually 79 percent. And South Asian support for the candidate was as high as 90 percent. 
President Donald Trump, however, had received 18 percent of the Asian vote rather than the 29 percent that exit polls had reported.  
"With overwhelming Asian American support for Democratic candidates in the 2016 elections and a rejection of the Trump agenda, it will be important to watch the growth of Asian American voter participation in the 2018 midterm elections," Margaret Fung, executive director of AALDEF said of the results in a press release. 
Jerry Vattamala, the director of the group's democracy program, explained to The Huffington Post that discrepancy in data boils down to sample size. The AALDEF's pool of almost 14,000 voters is more than 14 times the size of Edison's and serves as the largest sample size of Asian-American voters by far. 
Vattamala further explained that the AALDEF conducted their survey in English along with 11 different Asian languages, so it included more voters who have limited English proficiency. Edison Research, however, conducted its poll in only English and Spanish. 
"Our survey was able to capture substantially more voters' preferences and was also comprised of voters that may not have responded to an English only survey," he told HuffPost. 
Beyond showing strong Asian-American support for Clinton, the results revealed that the majority of the group voted for the Democratic candidate in most Congressional races. The report detailed that they also overwhelmingly supported stricter gun control laws. And most backed laws to protect LGBTQ people from discrimination in employment, housing, and public accommodations, as well as comprehensive immigration reform including a path to citizenship. 
Asian-Americans' shift toward Democratic candidates has a lot to do with the way in which the group has been historically treated in the U.S., Vattamala said. The minority often supports Democratic candidates' stances on immigration, civil rights, and inclusiveness due to discriminatory U.S. policies in the past like the Chinese Exclusion Act and the imprisonment of Japanese Americans. 
"Asian-Americans have been the targets of exclusionary rhetoric and discriminatory racist policies, resulting in a rejection of those type of proposals or candidates that adopt or otherwise support similar legislation or policies," he said.   
The minority group's opposition to Trump was mostly rooted in the then-presidential candidate's "attacks" on Asian-Americans, Vattamala explained. Trump's talk of restricting immigration ― particularly his statements about ending "the use of the H-1B as a cheap labor program" ― haven't sat well with the South Asian and Chinese communities. And besides his jabs at China, his proposed Muslim ban and statements about Muslim registries felt reminiscent of a painful history for Asian-Americans. 
"His proposed Muslim ban and possible Muslim registries were repugnant to many Asian Americans and were unbelievably supported by Trump and his team by citing to the Japanese internment as valid legal precedent," Vattamala said, referring to Trump surrogate Carl Higbie's remarks in a Fox News interview. Higbie later walked back on his comments. "The Muslim ban was also reminiscent of the Chinese Exclusion Act, which was initially passed as a temporary ban."
Asian-Americans have been shifting toward the Democratic party for more than two decades, with the party's share of the Asian American presidential vote more than doubling, Karthick Ramakrishnan, founder of AAPIdata.com wrote in The American Prospect Magazine. In fact, Asians are now twice as likely to identify as Democrat than Republican, a 2016 survey showed. 
It's also of note that there were significant rates of undecided voters on several important issues ― especially among naturalized citizens and older Asian-Americans with limited English proficiency. The group notes that ultimately, there's a serious need for more educational outreach. 
"Asian-Americans can very well be the difference in close elections, and candidates would be well-served to identify and address the needs of the Asian American community," Vattamala told HuffPost. 
Calling all HuffPost superfans!
Sign up for membership to become a founding member and help shape HuffPost's next chapter