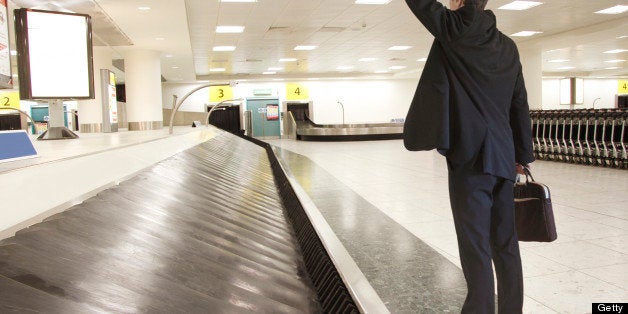 Q. I recently booked a first class flight from Norfolk to San Diego on Delta using only SkyMiles. The flight Norfolk to Atlanta was first class but when boarding for the next leg in ATL, I was told that I had been reassigned to an economy seat. I checked before leaving home and the entire flight had been confirmed by Delta. Is this legal?
A. When it comes to airline travel, all is fair in seat assignments. Flights, seats, and schedules are not guaranteed. All you can do is request a refund (or partial refund) of the SkyMiles you used to "buy" the seat. Actually, Delta should have automatically refunded the miles or a portion of them without being asked.
Long TSA Lines, Missed Flight
Q. My wife and I were on our way to Jamaica when, after checking in, we were held up in a ridiculously long security line. By the time we were cleared, our gate was closed and the plane was pulling away. We had to catch a much later flight, and lost a full day at the beach. Isn't there something to be done about these lengthy waits?
A. Aside from applying for TSA PreCheck, which lets you breeze through security lines (you don't even have to take off your shoes or remove laptops and liquids) there's always just good old-fashioned showing up early. Nex time, try checking the wait times at your airport in advance. Also, if flying from an airport you've never used before, leave yourself extra time in case of unexpected obstacles. Getting your boarding pass online or using an automated check-in kiosk will save you time as well. If all else fails, it certainly doesn't hurt to let security know that you're late for your flight. You may be allowed to skip to the front of the line.
Connecting Through Toronto
Q. When we flew Miami to Frankfurt to Edinburgh recently, we had to go through security in the Frankfurt airport before being allowed to fly on to Edinburgh, despite having gone through security at our original departure point of MIA. I wasn't expecting that. Next month we are flying Miami to Toronto to Zurich on Air Canada and are worried that we'll be required to go through security at the Toronto airport, as that will stretch our tight connection time of 90 minutes. Will we have to go through security a second time in Toronto or does Canada have different rules than connecting flights through Europe?
A. Not all airports require a second security check unless you leave one terminal and enter another. Frankfurt and also Tokyo are unusual in that even if you are remaining in the same terminal and just doing a connection without going "landside" you often go through security again. On the Singapore Airlines flight from Singapore to Los Angeles via Tokyo, even though you're just stopping for an hour, you still have to get off the plane and go through security a second time (you don't go through customs and immigration, just security), despite the fact that you remain in the same terminal. The extra security check is just for added measure and I'm not sure why some airports do this and others don't, other than the Germans and Japanese are rather fastidious about procedure and safety.
From what i see on the Air Canada website, you won't have to retrieve your bags and recheck them, however you will have to go through immigration. And personally I wouldn't leave just 90 minutes to connect, in case there's a delay. Who knows when you'll be able to find another seat to your destination.
Have a question of your own? Leave it in the comments and we'll try to help.