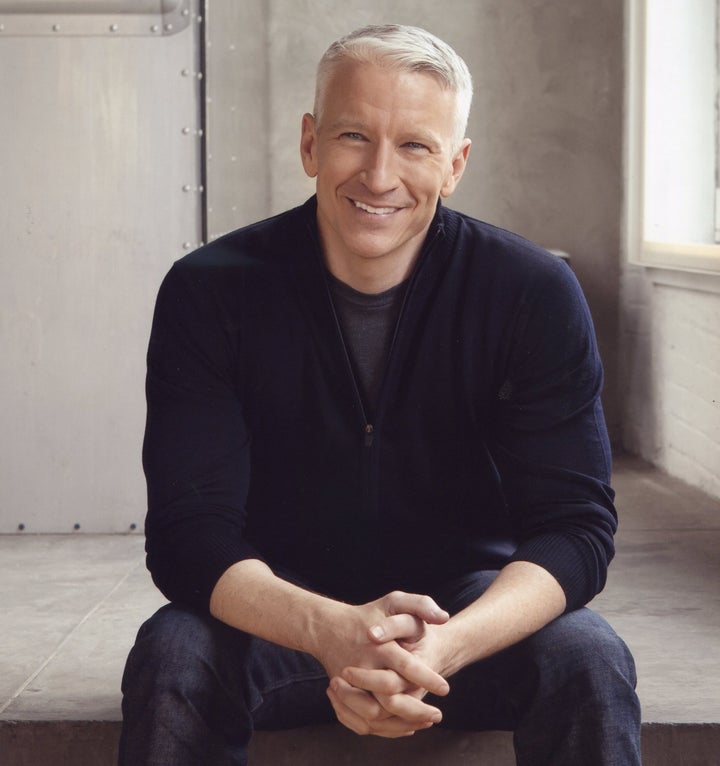 Award-winning journalist,
, will be joining me soon on Mondays with Marlo! Now is your chance to ask him anything you'd like to know about:
Finding your true calling
Career advice
Staying objective
Dealing with loss
Bullying
Money
The election and how to stay informed
Tips for success
Education
Reporting in disaster zone
And anything else you'd like to know!
Post your questions in the comment section below!
Anderson Cooper is the anchor of CNN's Anderson Cooper 360°, a nightly newscast that goes beyond the headlines – keeping politicians and policy makers honest and in-depth reporting representing all points of view. The show airs weeknights at 8 and 10p.m. ET on CNN. Cooper has covered nearly all-major news events around the world, often reporting from the scene. Most recently, he covered the uprisings in the middle-east, the aftermath of both earthquakes in Japan and Haiti, as well as from the gulf following the BP oil spill. During most of 2007 and 2008, Cooper traveled around the world for Planet in Peril, a high definition documentary about issues threatening the planet, its inhabitants and its natural resources.
Cooper, who has covered numerous stories about bullying, teamed up for a multi-platform initiative with Cartoon Network and Time Inc again this year and moderated a second town hall aimed to take a stand to help stop the alarming bullying crisis. He has also played a pivotal role in CNN's political coverage and has anchored from conventions and moderated several presidential debates. This past October Cooper moderated CNN's Republican debate from Las Vegas.
In addition to Anderson Cooper 360°, Cooper is the host and executive producer of "Anderson," the nationally syndicated, daily one-hour daytime talk show. Cooper also provides reports for CBS's 60 Minutes. Dispatches from the Edge, Cooper's memoirs about covering the South Asia tsunami, Hurricane Katrina and other news events, topped the New York Times Bestsellers List and other bestseller charts.
Before joining CNN, Cooper was an ABC News correspondent and host of the network's reality program, The Mole. Cooper anchored ABC's live, interactive news and interview program, World News Now, as well as providing reports for World News Tonight, 20/20 and 20/20 Downtown. Previously, he was a New York-based correspondent for ABC News, reporting primarily for World News Saturday/Sunday.
Cooper joined ABC from Channel One News, where he served as chief international correspondent. During that time, he reported and produced stories from Bosnia, Iran, Israel, Russia, Rwanda, Somalia, South Africa and Vietnam. He also reported national stories that were broadcast over the Channel One News school television network and seen in more than 12,000 classrooms nationwide.
Cooper and Anderson Cooper 360° have won several major journalism awards, including multiple Emmy awards. Cooper has also earned a National Headliners Award for his tsunami coverage, an Emmy Award for his contribution to ABC's coverage of Princess Diana's funeral; a Silver Plaque from the Chicago International Film Festival for his report from Sarajevo on the Bosnian civil war; a Bronze Telly for his coverage of famine in Somalia; a Bronze Award from the National Educational Film and Video Festival for a report on political Islam; and a GLAAD Media Award for Outstanding TV Journalism for his 20/20 Downtown report on high school athlete Corey Johnson.
Cooper graduated from Yale University in 1989 with a Bachelor of Arts degree in political science. He also studied Vietnamese at the University of Hanoi. Cooper is based in New York City.
Sign up to receive my email newsletter each week – It will keep you up-to-date on upcoming articles, Mondays with Marlo guests, videos, and more!
Calling all HuffPost superfans!
Sign up for membership to become a founding member and help shape HuffPost's next chapter